There is no substitute for a good night's rest and a comfortable bed plays a major role in achieving this. There are many factors to consider when choosing a new double bed including the cost, size, durability, construction material, and the occupant's physical condition. What may be idyllic for an individual with a musculoskeletal disorder may not be suitable for someone who is always on the go.
Double Bed Sizes

Before a buyer can successfully purchase the right double bed for their home, they should be able to easily identify one. Some sellers may refer to a double bed as a full size or a standard size bed, which measure approximately 130 cm wide by 190 cm long. While the size of a double bed is fairly standard, the design and size of the bed frame will contribute to the final bed size and the amount of the space it will occupy in a bedroom. Therefore, buyers need to measure the available bed space before they start shopping.
Double Bed Frame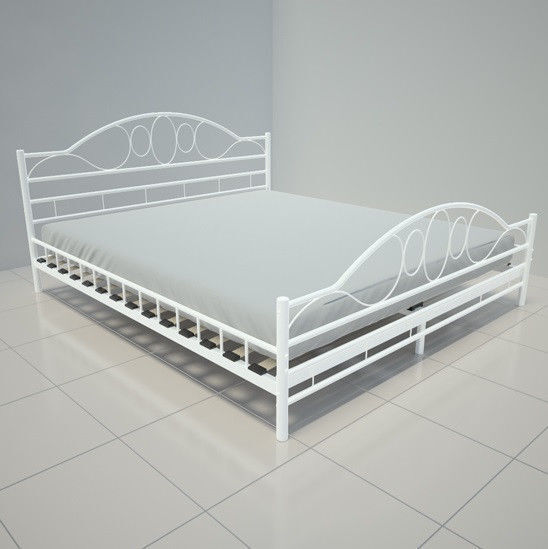 Double bed frames are often wooden or metallic. The bed frames can also include headboards and footboards and even tall poles for poster beds. Buyers should choose a frame that will complement the rest of their bedroom decor. For instance, a wooden bed frame can match with the finish of the other wooden bedroom furniture, while a brass, copper, iron, or fabric-covered metallic bed frame can match with the wall paint, curtains, or even the carpet on the floor. Some bed frames also include storage drawers that can hold clothing, towels, or bed linens.
Double Bed Mattress
The type of mattress is of utmost importance when choosing your double bed. Depending on your needs, the choice of double mattress can either be hard, soft, or medium. Those with muscular trauma will need firmer support than an individual who suffers from mild skin disorders. The size of the mattress should be compatible with the base not only for uniformity, but also to prevent slippage. An ill-fitting mattress can cause uneven wear, thus reducing the durability of the bed or causing injury by sliding off the base and unceremoniously landing the occupant on a hard surface.
Double Bed Comfort
For some individuals, a bed is not just for sleeping, but where they spend most of their days. This makes comfort the foremost thought when choosing a bed. For such persons, a double bed fitted with wheels on the base would be the best choice. This would allow attendants to move the bed with ease, allowing the occupant not only a change for comfort during the changing of seasons, but also a change in scenery. Its no fun staring at the same wall from day to day. Persons who suffer from allergies should make sure that the material is compatible with their olfactory senses as the odor from the framework can also trigger negative responses.