Curls do not always come naturally, but with the help of top tools, anyone can achieve a curled look. Whether hoping to create loose and voluminous curls or trying to fashion tighter ringlets, many styling products allow for curling creativity. Top tools keep curls looking their best all day.
Curling Iron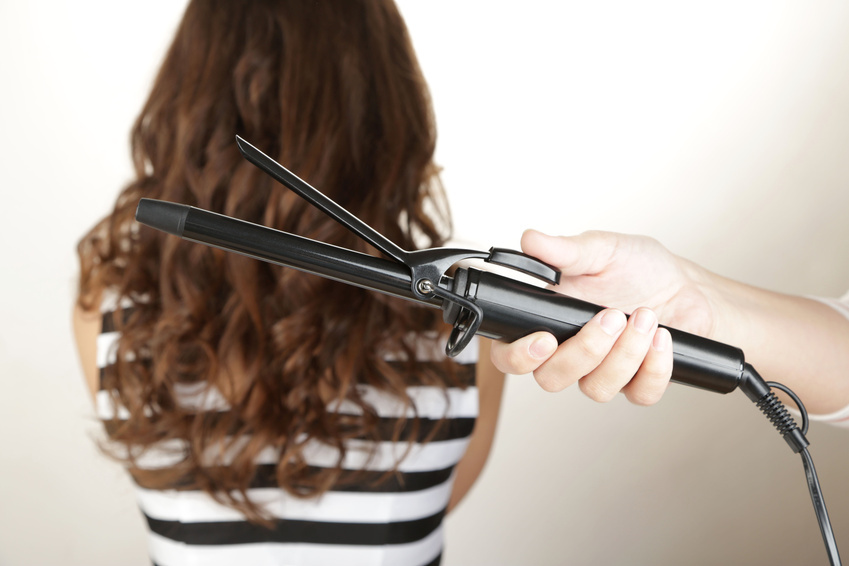 Available in various barrel sizes depending on hair length, hair thickness, and the look one is trying to achieve, a curling iron maximises the volume of curls. Barrel size ranges from about 1 to 5 cm; small barrels produce tighter spiral curls, while larger barrels create waves. For increased performance, opt for a curling iron with numerous temperature settings; temperature control is especially important for women with fine or brittle hair, as high heat can be damaging. Moreover, consider ceramic irons, as the material allows them to seal hair cuticles without overdrying.
Hair Straightener

Though used to straighten hair, hair straighteners can also achieve the opposite effect. They can actually curl hair much quicker rate than traditional curling irons can. Simply divide hair into sections that are no thicker than 0.5 cm. Start at the hair roots or the desired curl start location. Twist your wrist inward towards your head and slide the hair straightener down your hair. For looser curls, slide the hair straightener rather quickly; for tighter curls, slide slowly.
Hair Dryer and Barrel Brush
Anyone can achieve soft, natural curls with a hair dryer and barrel brush. This is often the preferred method for damp hair, as it simplifies and speeds up the styling process by eliminating the need for multiple tools. Choose smaller barrel brushes for tighter curls and larger ones for loose waves. To curl, start with the barrel brush at the roots of each section of hair and roll the brush away from the head towards the hair ends while blow-drying from above.
Hot Rollers
Hot rollers come in a number of different sizes and types; however, they all work in a similar fashion to help curl hair. Most hot roller sets come with graduated sizes to help achieve a more natural look. Prior to use, the hot rollers are heated in an electrical tray. Once heated, users should divide their hair into sections and carefully roll each around an individual roller. Leave the hot hair rollers in until they cool completely. For the best results, use heated rollers only on dry hair.