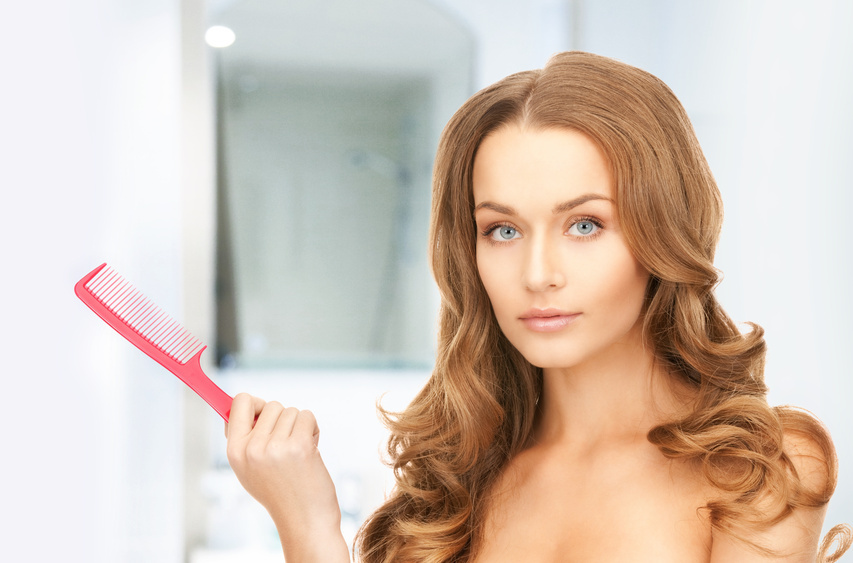 If you have fine, thin hair, your goal is to add volume for a lush look. With the aid of some styling tools and products, it is possible to have bigger, thicker looking hair. Use a few beauty tricks of the trade along with the right hair tools to create beautiful, big locks that everyone will envy.
Fine-tooth Comb
Use a fine-tooth comb to tease or backcomb your hair at the crown to make your hair look more voluminous. Gather a small section of hair and tease your hair all the way down to the roots, smoothing the sides so it does not stick out. This should create bigger hair so your hair looks thicker. Use a root lifting spray and hair spray to help achieve this look. Tease as much hair as you need to until you have the desired results. Use the comb to switch your part to increase the height of your hair.
Hair Dryer and Brush

Use a hair dryer on damp hair to create volume. First towel dry your hair, squeezing any excess water from your hair, lifting the roots while you squeeze. Then, flip your head upside down to blow dry your hair, paying close attention to the roots. Use a vented, round brush to lift strands and get bigger results. Vent brushes help make your hair bouncy and circulate the hair dryer's air better than traditional brushes. If you have curls and want them to appear bigger and fluffier, use a diffuser attachment and a low-heat setting. Finish drying by switching to the cold setting for a few minutes to lock in volume.
Hot Rollers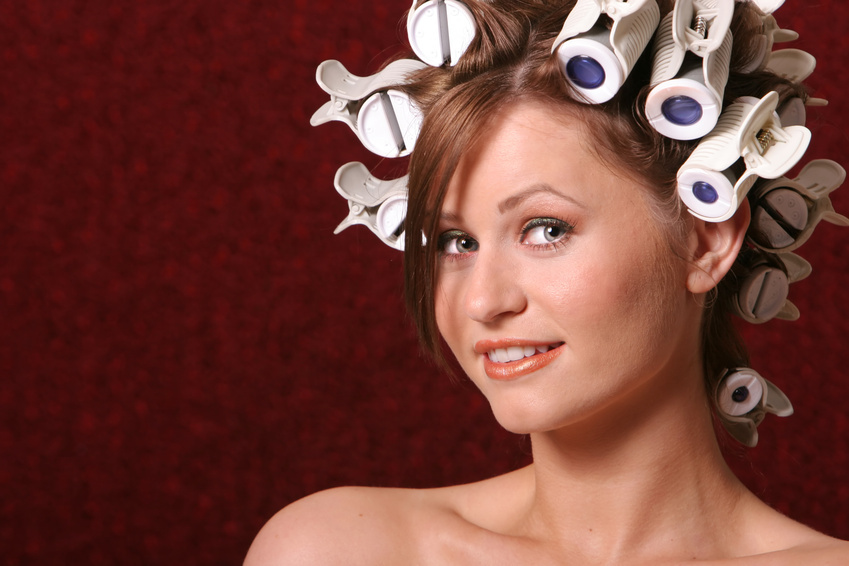 Hot rollers quickly create large waves, which makes hair look lush and big. Use large rollers for loose curls and small rollers for tight waves. Brush your hair and remove tangles, and then spray a heat protectant spray on your hair. Roll 5 cm sections upward and secure them with roller clips or pins. Allow the rollers to set until they are cool, then unwind them gently and finger comb the curls. Flip your head over and use hair spray to lift the curls up and give the style extra hold. Tease the crown for even bigger hair.
Hair Extensions
One of the fastest ways to make your hair instantly more dramatic is to add hair extensions. Hair extensions match your existing hair and easily clip into your locks to make your hair look thicker and bigger. There are extensions for ponytails and bangs, too.
Styling Products
Styling products are the key to big hair. Wash and condition your hair with volumising shampoo and conditioner, and then add mousse to damp hair before you blow dry and style. Use hair powder to lift up lifeless locks, and always finish a look with hair spray to lock in your style. There are root-lifting sprays and texturising sprays designed to boost volume.