Strobe lights include a range of different flashing lights which come in several colours and styles and make bold, attractive effect lighting, whether as stage lighting or mood lighting. Strobe lights, sometimes called strobes, are popular for DJs, musicians, and in dance clubs because they add an additional level of effects to the lighting and the mood. Because many strobe lights are variable, you can adjust the colour, the speed of the flashes, and sometimes the brightness of the lights. While there are many ways to integrate strobe lights into your effect lighting, some are more popular than others.
Mood Lighting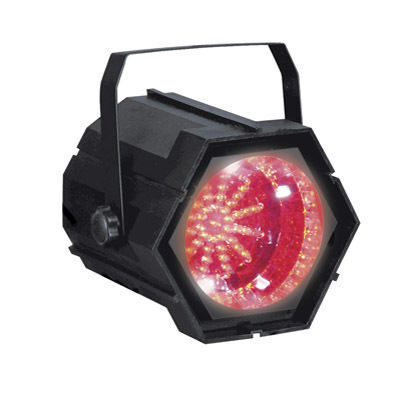 Colour-changing strobe lights are a great way to add interesting mood lighting to your effects. Most strobe lights come in white, red, or blue, and some do change colours, but the majority of them are only one colour. To achieve the colour-changing effect, pair different colours of strobe lights together and then set the flashes to synchronise on a slow loop so that the lights blink between one colour and another, or switch between strobe light colours with a remote. Or opt for a colour-changing strobe light kit.
Audio Sync
Use a computer program to synchronise your strobe lights with the beat of the music you are playing. This adds an extra dimension of interaction with the crowd. However, for medical reasons, you should avoid using more than five flashes per second, even for a fast song. This is because six to eight flashes per second may cause seizures in people, according to theatrefx.com. You can purchase audio sync software or a synchroniser for this effect.
Disco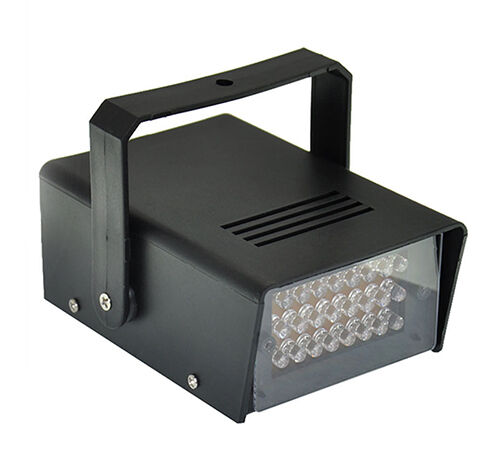 Strobe lights are an essential disco effect, and if you want to DJ for disco, then consider strobe lights. Most disco strobe lights include lasers, and sometimes a light-up ball, but you can choose any system that works for you.
Backlighting
Strobe backlights add a level of intensity to the stage, no matter what it is you happen to be doing. Flashing lights in the background create a dramatic contrast on the stage, and are sure to be a hit for DJs, as well as dancers and performers. This set-up is actually very easy to do as it only requires you to place your strobe lights in the back rather than the front of the stage.
Gear Modifications
If you are good with electronics and can take apart your gear, then strobe lights are a great way to add modifications to your turntables and actual gear. Integrating lighting into your set-up makes it that much more interesting for anyone watching your show, which is sure to be a plus.