With more of us than ever living in garden flats and apartments we know you want to make the most of all the outside space you have. Consider your garden as an extension of your home and follow the same colour scheme to unite the inside and out to create the impression of space.
Lisa Patton, Homes and Gardens
Bistro sets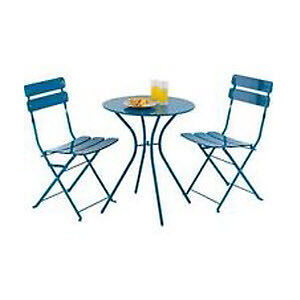 Price £57.99

If there's no room for a patio table and chairs, this lightweight metal bistro set will brighten up to smallest outdoor space - perfect for weekend breakfasts and making the most of the light evenings. There are other colours to choose from but I couldn't resist this bright blue set which is right on trend.
---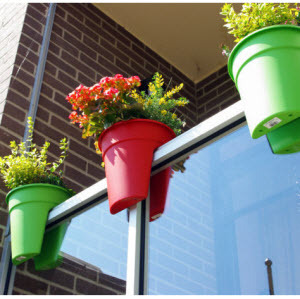 Price £47.20 for 3
The sky's the limit! Now you can grow herbs, vegetables and flowers anywhere - even on the tallest building. These bridge planters have a generous 7-litre capacity, and come with ingeniously designed adjustable fixings for all sizes of railings.
---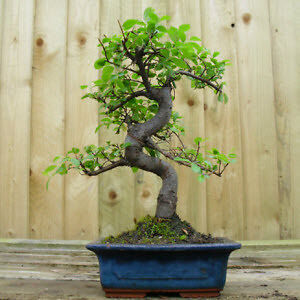 Price £18.50

Bonsai trees are a miniature variety of tree, perfect for small gardens. These living sculptures - this one is a Chinese Elm - can be expensive so grab a book to gen up on how to care for them first.
---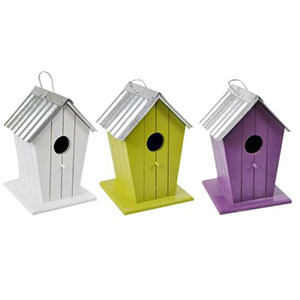 Price £10.98

Invite the wildlife into your garden with this contemporary wooden birdhouse with tin roof. They come in different sizes and colours – this little one would make a warm home for small birds like robins, sparrows and blue tits.
---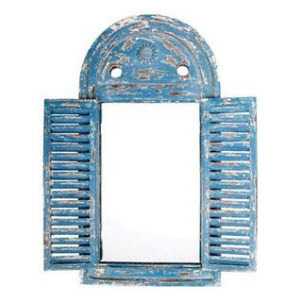 Price £39.99

Create the illusion of space by adding a garden mirror to your outside wall. Hang it opposite flowers to add more colour to your garden without the expense or space.
---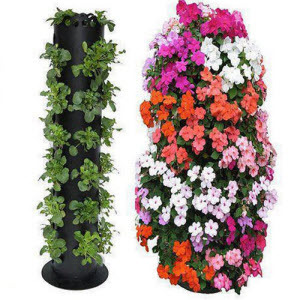 Price £17.99

This wall mounted vertical gardening system is perfect for growing flowers, tomatoes, strawberries and herbs against walls, fences, terraces and balconies. It's really easy to use, coming with a built in watering system.