Fruit Themed Party Ideas
Whether it's pineapples, strawberries, or a tutti-fruity combination, fruit-themed soirees are rising quickly in popularity! They're such a fun theme for summer gatherings, birthday parties, and more! My own daughter turned two recently and we had a "TWO-ti Fruity" party! Everyone loved the theme, especially the kids. I'm sharing my top finds for hosting your own fruit themed bash! Are you ready to party like a pineapple?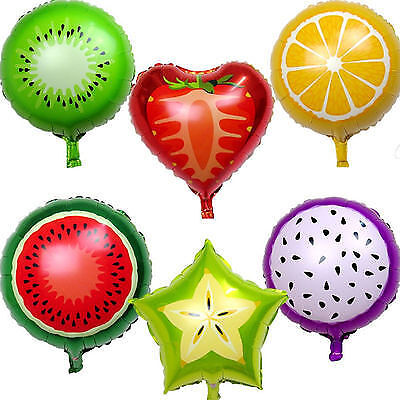 Fruit Balloons
These are the exact
fruit balloons
I used for my own daughter's fruity birthday party. They stayed up for days after the party. The vivid hues are perfect too! I bought a little
helium tan
k so I could fill them up that morning which made life a lot easier!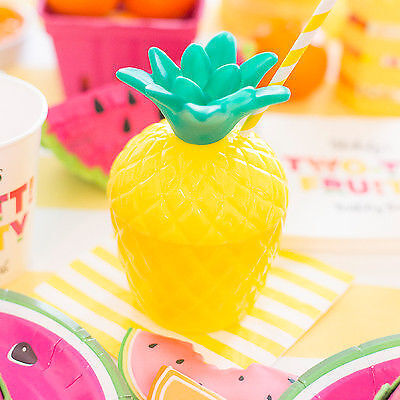 Pineapple Cups
I served up a variety of fruit juices in these adorable
pineapple cups
with yellow striped straws! They're perfect for kids and adults alike.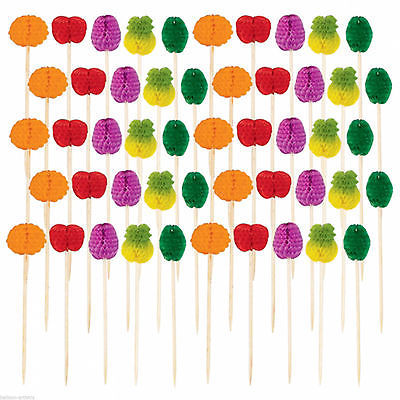 Tropical Fruit Picks
I love these adorable
fruit picks
for serving up appetisers, desserts, and putting down in little cocktails. They add a pop of colour to your party food and drinks!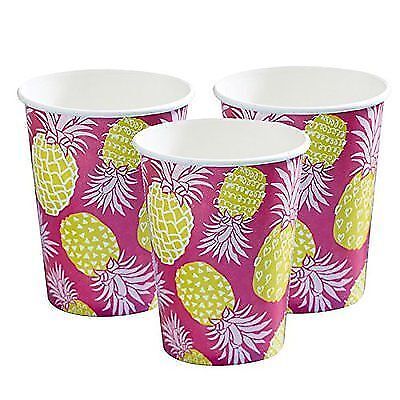 Cute Fruity Party Cups
Pineapples are all the rage so I love a fun party cup in hot pink with brightly coloured pineapples. These
fruit cups
will add lots of fruity fun to your party!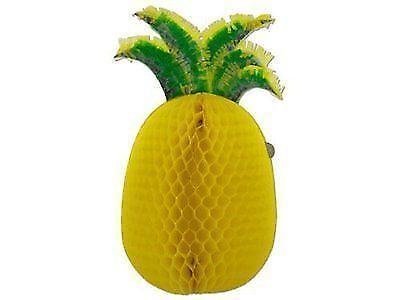 Fruit Pinatas
Pinatas are such a fun addition to any party, so a
fruity pinata
is a must! You can find a fun variety of fruit pinatas. I love to use pinatas as tablescape decor or hang them from above!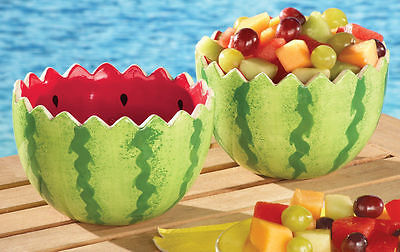 Watermelon Bowls
Serve up fruit and other party food in
watermelon bowls
! The obvious choice is a fruit salad but you can also use the bowls to hold party favors or party supplies like napkins, cutlery, etc.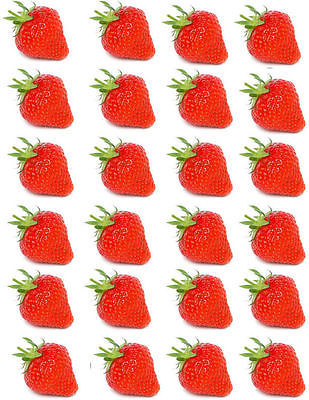 Edible Fruit Sugar Sheets
Dress up cupcakes, cakes, cookies and more with
edible wafer paper
in fun fruity designs! Simply cut around your shape and press onto icings, and more!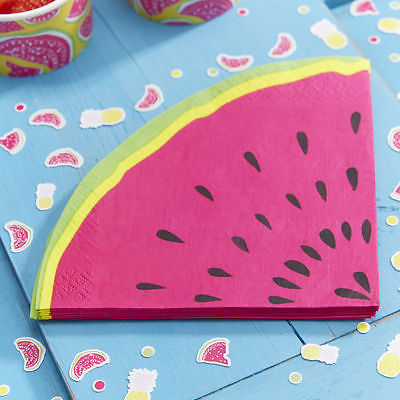 Watermelon Slice Napkins
These are the exact
watermelon napkins
I used for my daughter's party! Everyone loved them because they're shaped like cute little watermelon slices! Even topping a plain plate with these fun napkins gives it an instant "party feel" without breaking the bank.
Here are a few menu ideas for your fruit themed party!
Pineapple or Orange Chicken Skewers
Strawberry Cake/Cupcakes
Fruit Salad (tip: serve in carved oranges)
Chocolate covered strawberries
Fruit Skewers
Favour Idea: Fruit Seeds
Activity Idea: Paint fruit shapes!