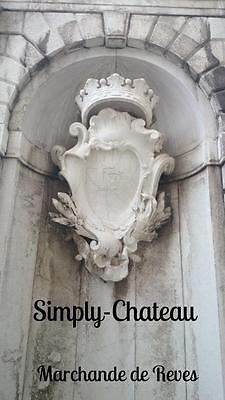 At about 2am in the morning well over 30 years ago, I drove into a Parisian backstreet in my old faithful van, 'Horace'. It was pitch black. I had heard of the regular Paris flea markets and had taken the ferry from England to take a look for myself. A girl alone in the middle of the night in Paris - and with a bag full of cash waiting for the stall-holders to lay out their wares!

Not perhaps one of my safest truffling trips but all ended well. I returned home to the UK with 19th century pot-cupboards, an armoire, a scrolled top bed and host of other timeworn treasures. At the market they sold immediately and my desire to truffle out vintage French treasures had begun - and I have never looked back since!

Now, over 30 years later, I live in a "petit chateau" in Normandie, Northern France and I go out to 'truffling' at every opportunity. Antique textiles are my passion - but then so are timeworn treasures full of faded grandeur.

Thank you for visiting the "chateau" and please keep up to date with my latest news via my facebook and blog site.

a la prochaine.....