Despite the declining importance of Turkish Bath in the daily social life, the traditions of hamam bathing - using natural oils and soaps, exfolition and scrubbing for detox and bathing as a ritual for body and mind - has persisted and recently gained importance once again to compete with other cosmetic based methods of detox and face and body care.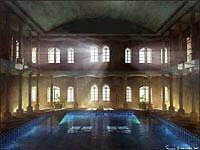 The Turkish Bath has always been a very important part of everyday life of Turkish men and women for many centuries. The bath rituals as we know today has its roots in the washing traditions of the Turks that they brought from Central Asia, added to the Byzantine and Roman traditions they adopted in Anatolia.
Particularly for women, rich and poor, Turkish Bath has served as the heart of social life in a restrictive society serving as a kind of women's club. But it was not only an everyday hygenic and social occasion: women celebrated important occasions and events at the bath such as weddings and births.
Ceremonies included the 'bridal bath', the '40th day bath' on the 40th day after a baby's birth, 'holiday bath' on the eve of religious holiays and the 'guest bath' to which the hostess would invite her friends and relatives to meet a special visitor.
The baths were also perfect places for a prospective mother-in-law to find a suitable bride for her sons, choosing the prettiest and healthiest looking girl as a potential daughter-in-law as this was a rare opportunity for more intimate observation.
(Odalisque and the Slave by Ingres, recently exhibited in the Louvre museum, Paris)
Baths for women were also beauty salons where facial, hair and body care was available all day long together with herbal treatment for many conditions and therapy with various oils. A woman's body was beautified and her soul restored in the Hamam. The perspiring body was rubbed with hand mitts made of silk or linen to cleanse it of all the dead skin and lathered up numerous times to purify it of toxins. For such an important social activity, preperation was very important.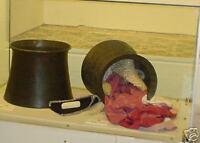 (Topkapi Museum, Istanbul)
Every woman had typically around 15 different bathing accessories in their 'Bath Bundle', and for women of means the list could be much longer. A recent exhibition in the Topkapi Palace in Istanbul showcased some of these items used by the Ottoman Sultans, their harem and staff (see pictures) and shows how splendid and works of art these items can be.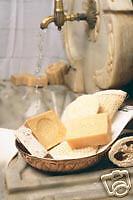 'Must Have's for a Turkish Bath Bundle
Wide, round bowls in silver, copper or bronze are used for pouring water over the head or body (Tas). These were intricately decorated by hand with reliefs and inlays.
The main towel used in Turkish Bath is a thin towel/wrap called 'peshtemal' . These were wrapped around the body, shoulders and the head. These were woven from cotton, linen or silk, either embroidered or with plaid designs. These thin towels are excellent absorbers, easy to carry and also dry very quickly making them ideal for the trip to Turkish Bath.
The soap dish was a lidded container with a handle on top and holes underneath like a sieve. Soaps, combs and various rubbing, exfoliating and lathering mitts like 'kese', a silk mitt, loofah pieces or sisal gloves, were placed inside it. The traditional hamam soap is made naturally from olive oil and laurel (bay leaf). For more fragrant soaps rose, cinnamon or other fragrant and beneficial plant extracts would be added to olive oil soap.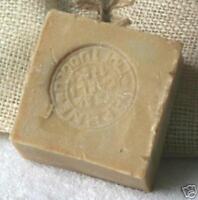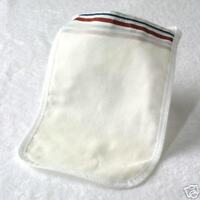 Other items typically found in hamam bundles included henna, kohl, mirrors, jewellery boxes, raised sandals 'hamam clogs' made of wood, ivory and silver to keep the feet off the water. Rosewater in a bottle, carried in a special wooden case was also very important as no other perfume was considered proper for the newly washed body.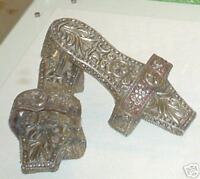 (Topkapi Museum, Istanbul)
Depending on the wealth and social status of the lady, these items could be simple or very ornate and valuable. It was also customary to take refreshments to the bath to eat together such as fruit, lemonade, sherbet and sweets.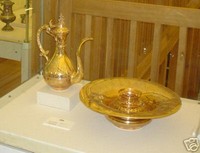 (Topkapi Museum, Istanbul)
The benefits of Turkish Bath are once again being appreciated by those in search of a simpler, more natural and time-tested methods in their bath and body care to complement or replace synthetically manufactured products that are commonly found today.
You can find many authentic, natural, handmade Turkish Bath products and pampering packs in the 'Natural Bath and Beauty' section of the eBay shop Office Witches.