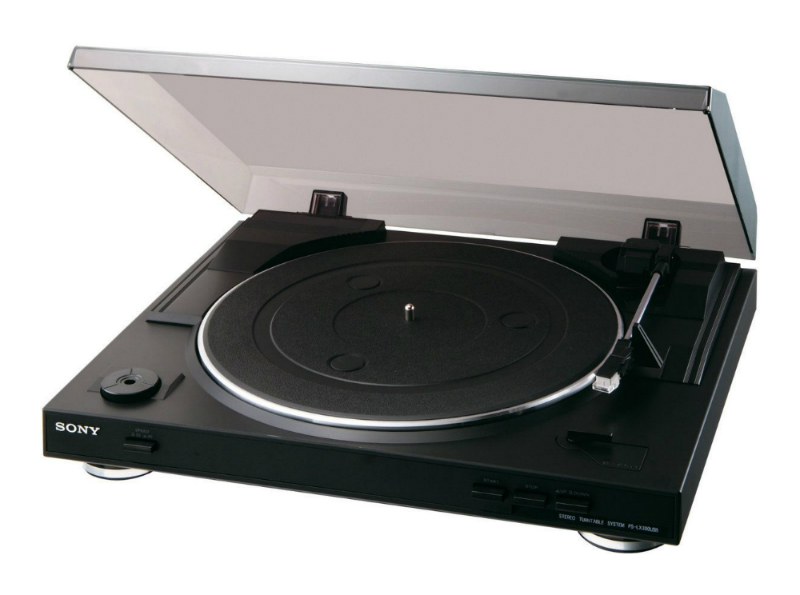 Music and the way it is played have evolved over the years at a rapid speed. Music devices have ranged from record players to CD players and MP3 players, and nowadays there are many choices in how music lovers enjoy their music. However, for those music lovers who have old vinyl records or enjoy the sound they make when played, turntables may be the best choice in musical devices. Though old-fashioned, turntables are in no way outdated. Buyers can purchase them both new and used based on what records they wish to play and what sort of music they wish to produce. Buyers interested in purchasing turntables, but do not know where to start, should begin by familiarising themselves with the parts of turntables and their added features. They should also understand the difference between automatic and manual turntables, as well as know the qualities of the different motor drives.
Once buyers are comfortable with their knowledge of turntables and are ready to make their purchases, they have a number of options available to them. They may search vintage shops or online to find used or new turntables, and sellers can give them a description of the features they offer. Alternatively, buyers may search eBay for an array of choices, where all the features are comprehensively listed along with photos for viewing.
History of the Turntable
In its earliest stages, the turntable was originally titled a phonograph. The phonograph is defined as a device used to record and reproduce sound. Thomas Edison invented the phonograph in 1877 and recorded sound on tinfoil sheets called phonograph cylinders. Over the years, improvements were made to this device, as well as the way sound was recorded. During World War II, vinyl records were introduced as the new way to reproduce music, and by the 1960s, the compact turntable was used commonly in the home. Today, turntables are still manufactured as many music enthusiasts enjoy the superior sound quality they deliver over the more modern digital recordings. Used and vintage turntables also remain in circulation, though many of the parts and features can be updated to produce better quality music.
Turntable Description
The turntable is essentially a musical device for playing vinyl records and is also used as an alternative to the more modern digital devices. Turntables are found inexpensively for at-home use or as vintage collectibles for a higher price. Disc jockeys also use turntables to produce a higher quality musical sound and to have the ability to manipulate that sound to their taste. Turntables have just a few moving parts which work together to reproduce music, and they have two different motors to choose from based on the needs of the enthusiasts.
Parts of the Turntable
Buyers who wish to purchase a turntable should first know its inner workings and its basic parts. Understanding the way these parts work aids buyers in finding the best turntable for them, as well as assists them in making sure they purchase a turntable which has all the correct features and is in good working condition.
Part

Description

Holds the vinyl records

Spins when turned on

Has a slipmat covering made from either rubber or felt

Holds the cartridge and needle or stylus in place

Hovers over the platter and allows stylus to touch vinyl in order to play music

Mounted either under the platter or off to the side

Two kinds of motors: belt and direct

Ranges between 5 and 10 per cent

Allows users to speed up pitch or slow it down

Used to see records spinning to calibrate correct speed

Can include different settings for speed, such as 33 RPM or 45 RPM
The above list includes all the basic parts of the turntable and how they operate. Buyers should be familiar with these parts in order to assess adding extra features or choosing which kinds of parts best fit their needs. The parts vary according to the turntable, and buyers must decide whether they wish to have a belt drive motor or a direct drive motor, as well as choose between a rubber and felt slipmat.
Features to Consider
Once buyers are familiar with the basic parts of the turntable, they should also educate themselves on the choices they have, as well as the added features they may or may not want to purchase. Depending on whether they plan to use their turntable for home or collection use, or for disc jockeying, buyers should consider if they wish to purchase an automatic or a manual, as well as consider which motor best fits their needs.
Manual vs. Automatic
Manual turntables have a tonearm which must be moved over the records by hand, while automatic turntables have a tonearm which moves over the records automatically when switched on. Music enthusiasts and audiophiles prefer manual turntables because they have fewer parts and cause less vibration, and they allow for smoother playing. However, automatic turntables are more convenient and they work better for amateur enthusiasts and DJs who need their music to play with the touch of a button.
Belt Drive vs. Direct Drive
A belt drive motor is a motor which is placed under the platter of the turntable. It provides a rubber belt that connects it to the platter and absorbs any vibration that might cause distortion to the quality of sound. A direct drive motor implies that the motor is directly connected to the platter without a belt. Audiophiles usually opt for belt drive turntables, as they produce the best sound. However, the belts can stretch and break over time. The direct drive turntable is the most convenient and is frequently used by disc jockeys who wish to move the platter back and forth without harming the records.
Rim or Idler Drive
This third drive called a rim or idler drive is a less common option and sports a rubber wheel instead of a belt that connects to the platter. It provides higher torque and speed stability, but sometimes produce a higher rumble than the belt drive.
Built-In or External Phono Preamp
A phono preamp is used to elevate the volume of the turntable, as the signal given off by the stylus is very quiet. Buyers should note whether the turntable they wish to purchase already has a built-in phono preamp or if it has an input jack to allow for one. If the turntable has neither of these features, buyers can opt to purchase an external phono preamp instead.
Cartridge and Stylus
The cartridge is the part of the turntable that holds the needle, or stylus, which descends over the vinyl records to play music. Buyers who wish to purchase used or vintage turntables should consider replacing the old cartridge, as it sometimes distorts sound quality and causes the vinyl records to wear over time.
How to Buy Turntables on eBay
Music enthusiasts who wish to purchase turntables and are familiar with the choices of the different kinds of turntables can direct their search online to eBay. eBay offers a wide range of options along with thorough descriptions and photos for buyers' convenience. For buyers looking for specific turntable features, eBay allows you to contact individual sellers to get a better idea of the products they are offering.
Buying turntables on eBay makes your search comprehensive and easy, and searching can be done a few simple ways. The most straightforward way is by typing the keyword "turntables" into the search bar found on any eBay web page. From there you can narrow down the options by brand, condition, or price.
Buying with Confidence
Buying turntables is sometimes a tricky business, especially when purchasing vintage pieces. eBay offers you assurance on your purchase by sellers with top feedback scores. You can also view all sellers' profiles and contact them with questions regarding your purchase.
Conclusion
Turntables are timeless music devices which allow music enthusiasts the chance to experience high-quality sound from their vinyl records. Enthusiasts interested in purchasing turntables should know their basic parts and features. They should also understand their choices on the different kinds of turntables available, such as automatic or manual, as well as the differing types of motors. Once buyers are comfortable with their options, they may search online at eBay where they are able to search a number of choices and tailor their search by brand, condition, and motor drive to find the perfect turntables to suit their needs.
Turntables are not only for those born during the baby boomer years, but they are also for teens of today. With DJs gaining in popularity from the comfort of their basements, teens are inspired to push their musical focus. Established DJs in popular music venues around the world also rely on solid turntables. Music of yesteryear was created with the assumption that turntables were the only way to play it. However, even with studio quality audio capabilities, several musicians and audiophiles prefer the vinyl copy over the studio-rendered sound.