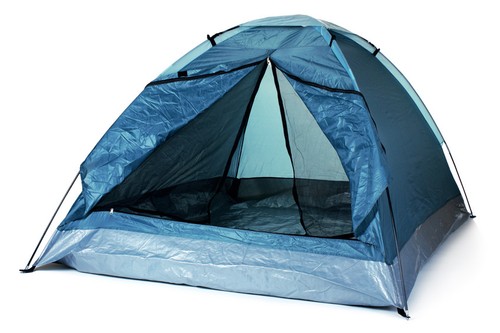 Buying a two man-tent on eBay is an excellent way to purchase a tent for a camping trip, festival, hike or other overnight stay. The popularity of camping continues to rise, as pitching a small tent is recognised as a cost-effective and convenient overnight solution. Many tourists with caravans also use tents for additional storage or space. Most good quality 1-2 berth tents on the market are:
Lightweight
Compact
Easy to pack
Simple to set up
This makes camping trouble-free and straightforward for those seeking shelter solo or as a pair.
Things to Consider When Buying a Two-Man Tent
Then is an abundance of tents available on eBay but there are also many things to think about when choosing a two- man tent. Things such as these should be considered before making a purchase:
Dimensions
Storage space
Ease of carrying (weight and size)
Ease to put up
Suitable for the weather conditions
Quality groundsheet protector
Quality of ventilation
It is important to understand how the tent will be used. For example, an appropriate tent for a summer music festival will be completely different to a suitable tent for an autumn hiking trip. Before beginning shopping make a list of what the tent will be used for, considering some of the points listed below.
Types of Tents
There are three basic types of two-man tents, and all of them can be found on eBay; the easily recognisable tunnel and dome shaped tents and the backpacking tent, which is often has a rhombus shape and is designed to be extra lightweight.
| Type of Tent | Advantage | Disadvantage | Why Buy? |
| --- | --- | --- | --- |
| | Easy to assemble, especially if pop-up | Often not designed for extreme weather | Lots of head-room for sitting up. |
| | Often comes with porch | Additional material adds weight | For additional storage space |
| Backpacking tent | Ultra lightweight | Lack of head-room | Easy to transport |
Each of these main varieties will be constructed with either one or two skins:
Also known as single wall, these tents have just one layer of waterproof fabric. Expedition variations of this kind of tent will often have a waterproof or breathable fabric structure to minimize condensation.
Single Skin with Flysheet
A flysheet- sometimes known as a rainfly- is waterproof and suspends over the tent roof. It does not extend down the side or ends of the tent. Its purpose is to add further protection to the tent.
Also known as a double wall, a double skin tent can provide extra thermal insulation for colder climates. The outer tent is the waterproof layer that extends to the ground, with a second inner tent serving as the sleeping area. Sometimes the outer tent is much larger than the inner tent to provide a separate living area to the sleeping area. Either of these skins can serve as the structural component of the tent - the part that carries the poles - and this structural layer is always pitched first. When pitching a tent, some have outer and inner sections linked so that they can be pitched at the same time, for maximum ease and minimum fuss. If the inner section needs to be set up first, it will be harder to keep dry- the outer flysheet gives more protection from the rain. For many people, buying a double-skin tent where the outer skin is the structural component is preferable.
What to Look For in a Two-Man Tent
Water Resistance
Two-man tents can be made from all kinds of different fabrics such as:
Polyester
Nylon
Felt
Cotton canvas.
Cotton is an absorbent, and although it becomes heavy when wet it also swells, blocking its own holes to become more waterproof when wet than when dry. Normally cotton is treated with paraffin to enhance its resistance to water. Lighter alternatives are nylon or polyester, coated to be waterproof. These fabrics tend to be less durable than cotton, since they experience a chemical breakdown over time.
When buying a tent on eBay, look for the hydrostatic head rating (HH rating). This is the measure of rain resistance- it indicates the pressure needed to penetrate the fabric. The heavier the rain is, the higher its pressure.
Fabrics with a hydrostatic rating of less than 1000mm are considered to be shower resistant, and best for summer months.
A 2000mm rating is most suitable for year-round use
3000mm is for extreme conditions.
Don't get confused by the HH rating of the ground sheet versus the flysheet, or main tent body. Groundsheets will always have a very high HH rating as they sit on the ground- it is the rating of the tent itself that is of importance.
Ventilation
A synthetic tent will give little ventilation, meaning damp conditions will result in condensation and mild weather can heat up the internal part of a tent very quickly. Cotton fabrics are naturally more breathable. A double-skinned synthetic fabric will stay cooler than a single skin. Two-man tents that are pitched inner-section first can be erected without a flysheet at all, essentially acting like a giant insect net on hot nights so that air can circulate and user comfort is maximized.
Size
When buying a two-man tent on eBay, pay attention to exact measurements. Manufacturers often state a tent capacity but numbers aren't always indicative of comfort. Particularly if the tent is to be used for a longer period than a weekend break, it pays to note the exact dimensions. For example:
A dome tent may be more suited to those hoping to spend extended periods within the tent.
A compact backpacking tent may offer less room for anything other than sleeping.
A two-man tent can be designed for just two bodies as judged by the height and weight of the average person, with little or no room for other camping equipment. For those needing space to store items such as large bags and bikes or requiring a space to cook consider searching for a tent with a porch area.
It is also important to consider the collapsed and packed dimensions, especially if it needs to fit in a backpack.
Set Up
Always consider how many people will be on hand to pitch the tent. Buying a two-man tent for solo use means making sure it is possible to set up alone. Pop up two-man tents are the easiest to assemble.
Parts of a Two-Man Tent
There are many technical words involved with buying tents. Understanding some of the key terms will help in a more informed buying decision.
Poles -The tent poles are the parts that provide structure for the tent. They vary in design. Often in a two-man tent the poles will be collapsible, for easier transport, and normally made of metal. Sometimes poles will be semi-rigid, made from fiberglass or metal alloys- and it is possible to find inflatable support, too.
Groundsheet -The groundsheet is the floor of the tent, the waterproof barrier between a sleeping bag and the ground. Single skin two-man tents often have a sewn-in groundsheet. With double skin tents, normally there is a sewn-in groundsheet for the sleeping part of the tent, but a separate one for any vestibules if needed.
Groundsheet protector-This protects the groundsheet by going underneath it and acting as a barrier between the ground and the base of the tent. This is particularly useful if the tent has a sewn-in groundsheet as it can be more cost effective to replace the protector than the groundsheet itself, should tears or rips occur from rough terrain.
Vestibules -The vestibule or porch is the floorless section of the two man tent that is outside of the main sleeping area. It is where cooking equipment, hiking boots and other personal belongings can be stored.
Pegs- Tent pegs are what fasten the tent into the ground- most two-man tents will include more than enough pegs needed for set-up. They give the tent stability by pulling on the fabric so that it sits taut. It is possible to buy freestanding tents, but in inclement weather they may still need pegs to stop them blowing away.
Air vents-Investigate the air vents on a tent. More economic tents tend to forgo these, meaning that when the air inside the tent is warmer than the air outside the tent, - condensation can form. Vents let in a little cold air to prevent water vapor inside the tent.
How to Buy a Two-Man Tent on eBay
eBay lists many variations of the two-man tents, from sellers that are known to offer competitive prices and reliable service. The advantage of buying on eBay is the large selection on offer and the ease of home delivery.
From the ebay.co.uk homepage the Sporting Goods category leads to a sub category for camping equipment, on the sidebar of this page is a section dedicated to tents. Once on the tents page it is possible to tick a box to select the amount of berths required, here choose 1-2 Persons to be taken to the correct section to locate two-man tents. Alternatively type a specific search term into the search bar, such as lightweight two-man tent, in order to find the particular model you are looking for.
When reading through the listings remember to consider all the points discussed in this article and make a considered decision before continuing. If you have any questions about an item remember you can Ask the Seller a question if you need further details.
Once you have chosen the perfect product a number of options are available on how to proceed with the purchase, either place a Bid, Buy it Now, or put down your Best Offer.
Conclusion
It's common for most people to opt for a popular synthetic dome tent when buying a two-man tent, but it's important to explore the advantages and disadvantages of all options on the market, even if they seem less popular. A canvas, polycotton or Gore-Tex tent could have the edge over traditional market leaders, so shop around. eBay have many good quality secondhand tents at competitive prices, or affordable models from discontinued but reputable lines - thorough research is the best way to get the two-man tent that is an ideal fit for the buyer.