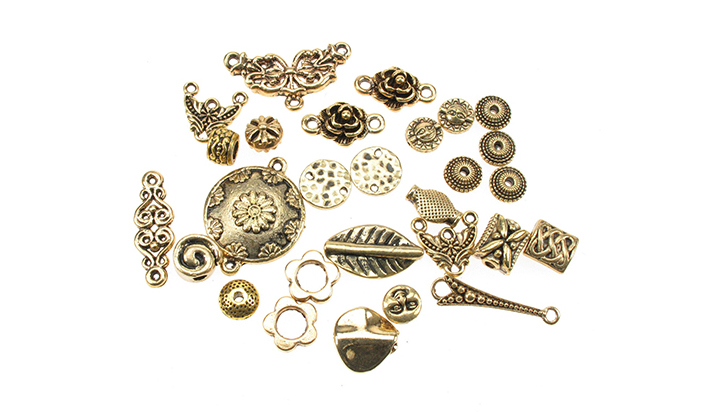 Making your own jewellery allows you to produce one-of-a-kind pieces that suit your style and your wardrobe perfectly. However, to create beautiful jewellery, you need a variety of supplies, such as beads, wire, pendants, tools, and a range of different connectors. Before you start on this new hobby, learn about some of the commonly used connectors.

Jump Rings and Split Rings
The jump ring usually comes unsoldered, which means that it has a single slit that allows you to attach it to other connectors and hardware. A similar connector bears the name split ring because it resembles a double-coiled jump ring. To use it, you have to pry it apart a bit with a tool such as a pair of split ring pliers. Use this type of connector when you need to attach a charm or pendant to a necklace or bracelet.
Spring Clasps
You can find spring rings or spring clasps on many different bracelets and necklaces. Essentially, they consist of a primary loop with a cut-out section that opens and closes as your fingernail presses the spring trigger. At the back of the primary loop is another tiny loop, which attaches the spring ring to the rest of the chain or bracelet.

Lobster Claw Clasps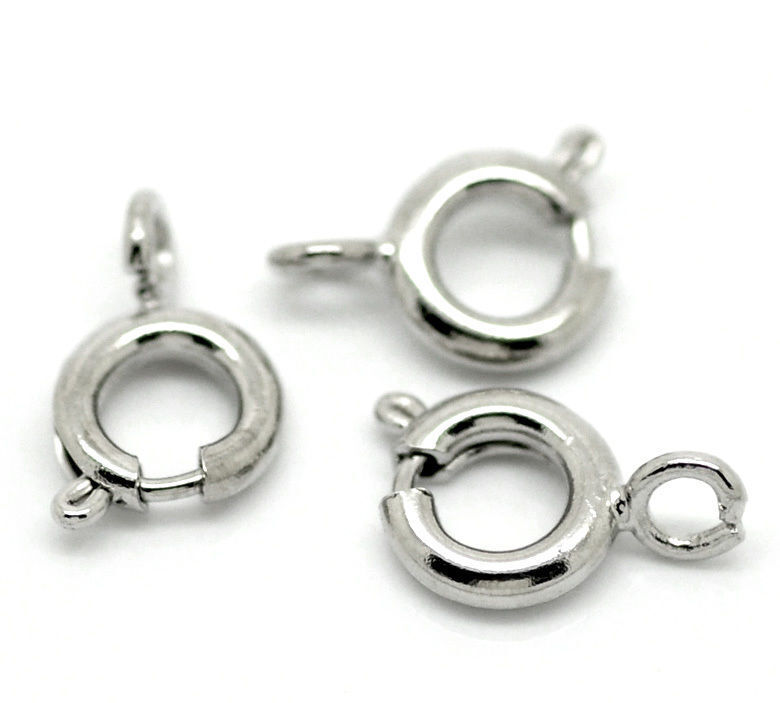 Sturdy and secure, the lobster claw clasp features a hook-like device with a section that opens and closes in response to a tiny lever on the back of the hook. If you are designing a heavier or chunkier jewellery item, try one of these connectors. Put a lobster claw clasp on one end of your necklace and a soldered ring on the other end, and you have a secure closure for the piece.


Toggle Clasps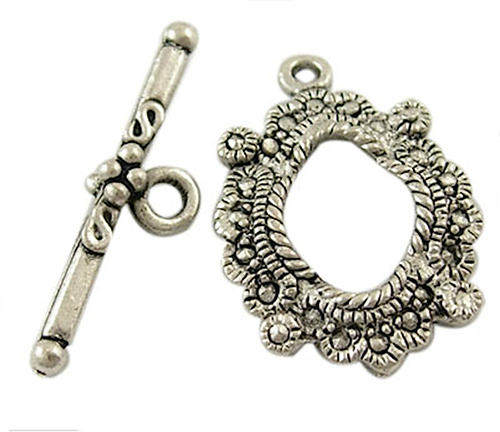 A toggle clasp comes as two simple pieces—on one end of the necklace is a T-shaped piece, while on the other is a flat ring. The bar of the T-shaped piece fits sideways through the ring. When users let go, the bar straightens so that it no longer fits through the ring. While this closure is simple and easy to implement, it is not as secure as the spring ring or lobster claw connectors.



Crimp Beads and End Caps
Crimp beads are particularly useful if you plan to use cord, leather strands, braided thread, or beading wire for your jewellery pieces. A crimp finishes off the ends that would otherwise come unravelled on the first day of use. The crimp is a hollow metal bead, open at the end, and pliable enough to close tightly with crimp pliers. Along with your crimp beads, you need some end caps to finish off the strand smoothly, cover any knots, and provide the requisite metal loop to which you can attach your clasp or other hardware.