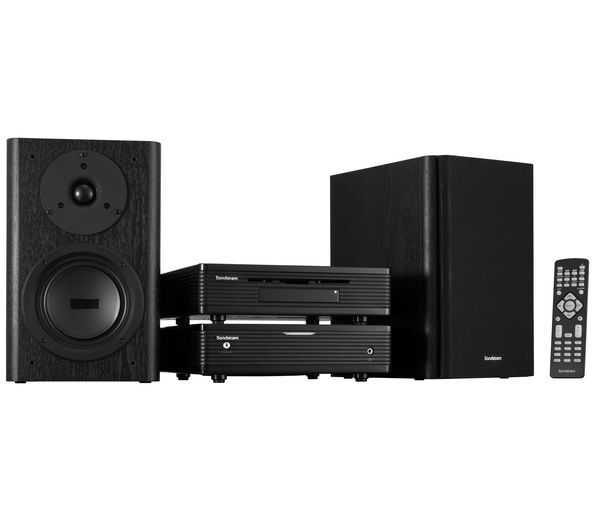 People choose to update their Hi-Fi systems for a number of reasons. By using an integrated amplifier to update a system, one can get superior sound quality without having to replace an entire system. Knowing their options when it comes to the various audio inputs and outputs as well as the amplifier channel options available can help buyers make informed purchase decisions. When integrating an amplifier to one's current Hi-Fi system, it is useful to understand the power output levels of various amplifiers in order to ensure that it is compatible with the rest of the system.
When buying integrated amplifiers, many buyers may choose to go to specialty audio equipment stores, large electronics stores, or department stores. For those who are keen on ensuring they get good value for the money, the online auction site eBay can be very helpful. This website brings together a wide range of sellers to create an extensive catalogue of products that can aid in the search for an integrated amplifier.
About Integrated Amplifiers
An integrated amplifier is a piece of audio equipment that consists of a preamplifier and a power amplifier within one unit. Integrated amplifiers are used by sound engineers, professional musicians, and Hi-Fi enthusiasts who are often referred to as audiophiles. Similar to a receiver, an integrated amplifier combines the use of a control amplifier, or the preamplifier, which allows the user to switch between different audio components, and the power amplifier, which gives power to the preamp and sends sound out through the speakers. As with a receiver, an integrated amplifier does not have an AM/FM tuner.
Benefits of an Integrated Amplifier
Although less common than the typical home cinema receiver that has a DVD/CD player, AM/FM tuner, and various other connections, the use of an integrated amplifier allows one to attain greater sound quality than what is possible with a simple receiver. This device allows for greater flexibility when using other audio components. Because an integrated amplifier combines two pieces of audio equipment into one, it can offer significant cost savings compared to buying the two components separately. Having only one amplifier is ideal for individuals who do not have a lot of cabinet space for multiple pieces of equipment.
Some professional audio specialists have traditionally believed that better sound quality is achieved with a separate preamp and power amp, as opposed to an integrated amplifier. However, there are some highly respected brands, such as Harman Kardon, Krell, and BAT, that make quality integrated amplifiers with exceptional sound quality.
Using an Integrated Amplifier to Update a Hi-Fi System
Hi-Fi systems can be quite expensive, and updating one's Hi-Fi system does not necessarily mean going out and buying new, state-of-the-art technology replacement equipment. With a good Hi-Fi system, a buyer can attain improved sound quality and audio options by purchasing an integrated amplifier to update a current Hi-Fi sound system. By adding an integrated amplifier to the system, one can redirect all audio through the amplifier, bypassing the receiver. This means one can run the audio through a higher quality component, immediately improving sound quality.
Adding an integrated amplifier in order to update a Hi-Fi system need not be difficult or require the use of a professional audio technician. Connections tend to be simple and straightforward, and one simply needs to adjust the various controls until the desired sound is achieved.
Consider the Audio Inputs of an Integrated Amplifier
The selection of audio inputs an integrated amplifier offers is dependent on its price. The more money one spends on an amp, the more audio inputs it is likely to offer. In order to get good value for money, a buyer should carefully consider what audio inputs he or she cannot do without, and what inputs are not necessary. The following table provides a list of some of the popular audio inputs available in many modern integrated amplifiers.
| Audio Input | Description |
| --- | --- |
| USB | USB input allows one to connect a computer and access digital audio through the integrated amplifier. Cambridge Audio is one brand that offers some models with USB connectivity. |
| iPod | An iPod audio input allows an iPod to be connected directly to the amplifier for premium sound quality. Most models offer an iPod dock rather than a cable input. |
| RCA | Two common types, stereo RCA and digital coaxial RCA, are widely used input connections. Used to carry audio and video signals. |
| Digital Optical | Used to carry digital audio, often used to connect CD, DVD, and mini-disc players as well as computers and gaming consoles |
| XLR | Ideal for creating balanced sound, important in sound recording and production. The sturdy metal connections that use a varying number of pins allow for the use of long cables without external noise interference. |
Choosing the type of audio inputs one requires is dependent on the types of connections used with a current Hi-Fi system. Buying an integrated amplifier that offers all the same audio inputs as the current equipment should ensure easy set-up when integrating the amplifier with a system.
Consider the Audio Outputs of an Integrated Amplifier
The choice of audio outputs is also useful to consider when looking at purchasing a new or used integrated amplifier. Popular audio outputs include stereo and digital coaxial RCA outputs, various speaker jacks, such as banana jacks and raw cable jacks, and a headphone output. Other types of audio outputs include XLR connections as well as DIN and mini-DIN connections.
Channel Options in an Integrated Amplifier
The majority of integrated amplifiers come with two to five channels. The number of channels determines the additional components that can be added to the amplifier. Channels may be used to connect microphones, speakers, musical instruments, and various other pieces of audio equipment. Two-channel amplifiers tend to be the more readily available option. A single-channel amplifier is often referred to as a mono amp. The audiophile who plans to connect various pieces of audio equipment to a new integrated amplifier may consider an amplifier with at least five channels.
Choosing the Power Output of an Integrated Amplifier
An amplifier's power output is described in watts, and it is what drives the speakers. Because the ultimate power output of an audio system is dependent upon the amplifier combined with the speakers, it is important to understand the power of the speaker in order to buy an amplifier that is compatible.
The typical RMS power output of the average integrated amplifier is between 60 watts and 120 watts per channel. This power level is usually more than acceptable for the average home audio buff or technical audiophile. Integrated amplifiers tend to have a lower RMS power output that separate preamp and power amp units. This is because the mechanical units are close together in an integrated amplifier, and offering too great a wattage power output can cause interference in sound quality. Separate amplifier units are capable of offering 300 watts or even 2000 watts per channel. As technology progresses, amplifier manufacturers are creating integrated amplifier models capable of offering greater wattage per channel. NAD, a respected brand of audio equipment, offers models with a power output of 180 watts per channel.
Buying an Integrated Amplifier on eBay
To find an integrated amplifier on eBay, a shopper can begin the search by typing "integrated amplifiers" into the search bar. Typing this phrase gives buyers an overview of the types of amplifiers that are available for sale on the website. Some shoppers may already know exactly what type or brand of integrated amplifier they want. In this case, they can search more specifically by typing the phrase related to a desired item in the search bar. By using specific keywords, such as used Marantz integrated amplifier or two- channel Sony integrated amplifier, buyers can get listings related to the desired amplifier, without having to sift through a long list of unrelated items.
Once a shopper has found an item to purchase, it is recommended that he or she take the time to read the listing description carefully, taking particular note of the seller's shipping and delivery options. Some sellers offer a choice of shipping options. If the item is within driving distance, a buyer may opt to pick up the integrated amplifier in person, if the seller allows this. The buyer should also factor in the cost of delivery with the purchase price.
Conclusion
Choosing to update a Hi-Fi system with an integrated amplifier can save valuable time, money, and effort for a buyer. Purchasing an integrated amplifier is surprisingly simple, and this device offers superior sound quality, performance, and flexibility over an AV receiver. All one needs is a basic understanding of what an integrated amplifier is, how it works, and its benefits. Buyers looking to purchase a new or used integrated amplifier should consider the number of audio input and output options they need as well as how many channels they plan to utilise. Understanding the amplifier's power output helps to ensure it is compatible with the current Hi-Fi system and connects simply and effectively for premium sound quality and listening enjoyment.
Choosing to purchase an integrated amplifier on eBay allows buyers to search for the desired amplifier from the comfort of one's home. One can purchase an integrated amplifier with confidence on eBay by taking advantage of the website's easy search methods, reputable sellers, and secure payment options.