A new wooden kitchen can make every day seem a little sunnier. Choose a kitchen style to suit your budget and give the hub of your home a real boost by following our tips below.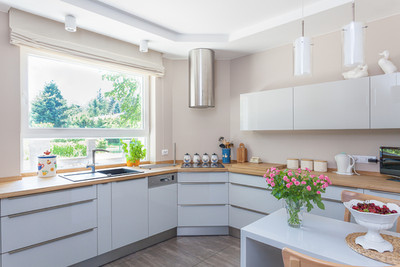 So you've decided to update your wooden kitchen and give possibly the most important area in your home a new lease of life. Before you get started on colour schemes and gadget requirements, there's one crucial question: Do you want to make over your existing kitchen, or start from scratch with a new one?

The big advantage of the former is that it is often far cheaper than tearing everything out and installing new units. With some clever planning, bargain buys and a few tricks, you can save yourself a lot of cash and disruption yet still reinvigorate into your kitchen.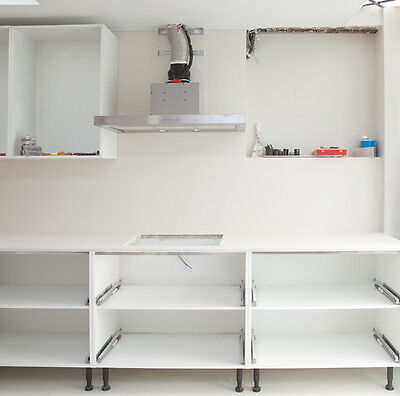 If your budget is roomier, then you can think about the nifty storage ideas, high-spec units and mod cons that'll make your life that little bit simpler.

Before settling on your approach, map the current layout of your kitchen on graph paper. Include the location of power points, plumbing and restrictions, such as a boiler, windows and doorways. Use metric measurements so they are consistent with kitchen manufacturers' spec. Mark which appliances, units and furniture you'd like to keep.

Once you've finished, you'll have the blueprint for your kitchen project. Depending on the resulting plan, you might find some pointers in one of the following three methods.
Freshen up your units
Use your current kitchen as the foundation and upgrade the areas that receive the most wear and tear, starting with your kitchen cabinets. Painting your cabinets is quick and, best of all, cheap. You can pick from a range of funky-coloured paints specially designed for cabinets.
Swap your cabinet doors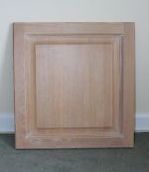 If your units are still in good condition, keep them! You can give your kitchen an entirely new look just by fitting new doors and handles. Distressed wooden doors and handles will usher in a rustic, country air, while high gloss fronts and metal fixtures will help your kitchen look chic and modern.
Fit new work tops
Along with cupboard doors, worktops are the most visible area of your kitchen. Replacing these gives to your kitchen an instant lift. Marble and granite surfaces are resilient and stylish – but very pricey. Instead, a hardwood surface is considerably cheaper and will lend your kitchen natural warmth. To save even more money, why not choose a quality laminate worktop?
Update your kitchen floor
Your poor old kitchen floor is bound to have taken a pounding over its lifetime, so consider laying a new one. However, save yourself the hassle of taking the old one up – provided it's still intact, simply lay a new lining over the existing floor. You don't even have to go wall-to-wall. Underneath the unit plinths will do just fine.
Rethink your storage
Nothing makes a kitchen look newer than, well, nothing. Clear your work surfaces of as many utensils, knick-knacks and appliances as you can and you'll be amazed at the space you free up. Think about clever storage ideas to make the best use of your cupboard space.

Sort through all your cupboards, making sure that the things you use most are within easiest reach. Pulling out items you haven't used in six months or more? Then why not store them in the loft instead or give them to a charity shop to free up more space in your kitchen? It'll help to make everyday tasks such as dinner preparation and cleaning far quicker.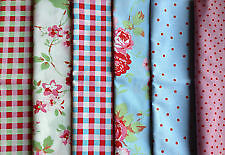 eBay quick tip: Use new fabrics. Whether for blinds, tablecloths or cushions, you can incorporate your favourite patterns into your kitchen. Even if that's all you do, the change will be both instant and cheap.

You can buy made-to-measure chair covers, for example, in a fabric of your choosing, or you can even take the plunge and start by making simple items, such as tablecloths, yourself.

Symmetry not gimmickry
When planning where to put your new units, try to keep things simple. Group similar cupboards together to maintain a sense of visual and ergonomic balance. You might put drawer units on one side of the kitchen, floor-mounted cupboards on the other. Try not to mix and match or your kitchen might start to look jumbled.
Value extraction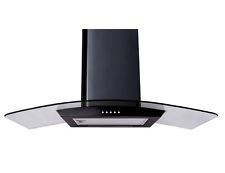 Has your old extractor fan given up the ghost? You may not need to spend too much on a replacement, as budget and premium models are often made in the same factories. And if you're fed up with the sight of your cooker's extractor hood, why not conceal it in a cupboard with the bottom removed? That way it's hidden but still accessible for cleaning.
Concealment is key
Making a kitchen look less like a kitchen is a clever way to heighten its visual appeal. When it comes to appliances, make energy efficiency the priority over looks. They'll save on your energy bills and you can hide them behind cabinet doors so they fit in seamlessly with the rest of your kitchen.
Front up
If you decide your kitchen units have seen better days, look for wallet-friendly replacements. That way you can invest more in the parts that matter – the doors and drawers. After all, these will be on show. You could even mix and match doors made of different materials and cut to the same size to give your kitchen a bespoke look.
Handle your budget
When it comes to handles for your new cupboards, it's all too easy to blow the lid off your carefully managed budget. Metal fixtures, such as design-led handles, are among the most expensive components of a new kitchen, considering their size. Skip the cost of this altogether by selecting doors and drawer fronts with integrated handles. Your kitchen's stylish lines will be maintained too.

eBay quick tip: Find a kitchen fitter you can rely on. Ask friends and neighbours who have recently installed new kitchens for recommendations. There's no point coming up with great ideas if they're going to be let down by shoddy workmanship.
The hood that could
Get rid of cooking smells with a canopy extractor above your oven. Even if you have windows, a good hood will still whisk away that fragrant kipper odour quickly. Top of the range models will ventilate your kitchen quickly and quietly, and there are some amazingly pretty, sparkly free hanging versions available.
Splash out on backsplash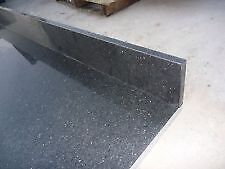 Prevent food mess from staining the wall behind your hob and at the same time make a stylish statement with a high-quality backsplash screen. You could choose to go industrial, with a simple sheet of brushed stainless steel, or you could push the boat out with a mosaic of tiles or a slab of marble.
Island life
Make the most of the space in the middle of your kitchen with an island unit. This might be on wheels so you can move it to wherever it's needed, and it could have extra storage and even a drop-leaf built into it so you can use it as a preparation surface and as something to sit at.
That sinking feeling
Can't be bothered to wash up after a big meal? A deep, country kitchen-style sink means you don't have to – at least, not right away. Much deeper than a regular stainless steel or plastic basin, a large ceramic sink means those dishes will sit out of sight, while defrosting large food items is also more convenient.

eBay quick tip: Give your kitchen a high-end look without the premium price. Set the plinths beneath your kitchen cabinets as far back as you can. This will make them appear cantilevered.