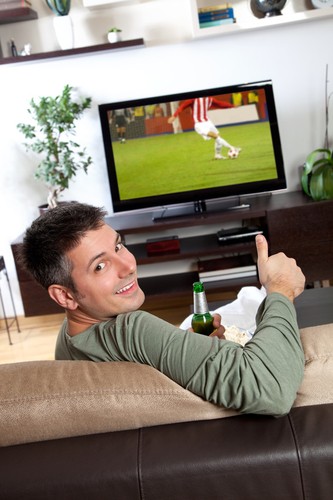 By using an appropriate satellite card, the viewing public is able to upgrade the number of Freeview channels they can receive. These additional channels can include Sky channels, European channels, and many other international channels. Due to developments in technology, analogue television has been taken over by digital television as well as satellite TV. In the United Kingdom, there are several options for upgrading the number of channels one receives. These include Freeview, Free to View, Free to Air, and Freesat. Some of these options require the use of a satellite card, some require only the use of a set-top box, and all require the use of an appropriate aerial.
Satellite cards and other equipment can be purchased from major electronics stores. Alternatively, individuals can head online to eBay. This auction website brings together a number of sellers in different locations and therefore is a great resource that makes available a wide range of satellite cards for sale.
Analogue, Digital, and Satellite Television
Analogue television has been used up until 2012 throughout the United Kingdom, and digital television transmission has taken over from analogue transmission. There are several advantages that digital television offers when compared to analogue television. Additionally, viewers have the option of satellite television, which offers its own set of advantages.
Analogue Television
Traditionally, television has been broadcast over the air via frequencies, in the same way that radio is broadcast. When analogue was first introduced prior to the 1940s, television was transmitted in black and white. Analogue television transmits audio over FM frequency and video over AM frequency. The disadvantage of analogue television is that it is affected by interference of various types, including weather, terrain, and a receiver's distance from the signal source. Another disadvantage of analogue television is that it is affected by colour. Analogue colour television transmission is unable to transmit colours in the same way, meaning that different stations transmit colour shades differently. Analogue television is also prone to grainy images, interference lines, and image ghosting.
Digital Television
Digital television is also broadcast over the air, but by data streaming, similar to a wireless Internet signal. Digital television was created to transmit videos in black and white as well as colour, along with audio. The amount of bandwidth digital television uses is significantly less than that of analogue TV. This means that digital television allows for more channels across the entire bandwidth than what is possible with analogue transmission. Additionally, the image via digital signal is open to little interference. If a digital signal is received, the image should be perfectly clear. If the digital signal is not clear, there should be no signal.
Satellite Television
Satellite television uses an outdoor antenna, or dish, to receive satellite transmissions from all over the world. A satellite receiver, or set-top box, is required for transmission. The receiver is connected to the television. To receive satellite television channels, one usually has to pay a monthly fee. Choosing satellite television allows one to view hundreds of different local, national, and international channels.
Different Television Channel Viewing Options
Within the UK, there are a few different television channel viewing options. Some channels are free, while some require monthly subscription payments in order to view them.
Freeview
Freeview television is free for anyone with a terrestrial television aerial and a Freeview receiver. Buyers should be aware that Freeview television is not satellite television, and a satellite viewing card is not required. Popular UK Freeview channels include BBC 1, BBC 2, ITV 1, ITV 2, Channel 4, and CBBC.
A Freeview television comes with a built-in receiver, eliminating the need for the connection of a separate Freeview receiver. Buyers can choose to buy a Top Up TV viewing card in order to increase the number of channels they can view. The use of a Top Up TV viewing card requires the payment of a monthly fee.
Free to View
Free to View is a range of satellite channels that requires the use of a Sky Digibox and a suitable Freesat viewing card. Free to View is also referred to as Freesat from Sky. This viewing card enables one to view extra channels, including Sky 3 and channel Five.
Free to Air
Free to Air television involves the ability to view satellite channels. One requires a satellite dish and suitable free-to-air receiver. The disadvantage of Free to Air viewing is that there is no electronic programming guide, as with other satellite options. An individual who wants to record Free to Air channels requires a PVR satellite receiver.
Freesat
A buyer who has a Sky system is able to use Freesat. One simply swaps the Sky Digibox for a Freesat receiver. A subscription is not required. Freesat is similar to Freeview, except that the former is transmitted via satellite. A Freesat receiver can also be connected in addition to a Sky Digibox.
Satellite Cards to Expand the Number of Viewing Channels
One of the benefits of a satellite card is that one has access to not only all the UK channels, but also to the European digital satellite television channels. These television and radio channels transmit thousands of free European channels, including English and foreign language channels. Buyers have the choice between a wide range of receivers and satellite viewing cards to choose from in order to receive these channels.
Popular Satellite Card Providers
Buyers can choose from a range of satellite card providers. The commonly found providers include Sky, Top-Up TV, and Al Jazeera.
Sky Satellite Cards
A Sky satellite card can allow one to choose additional Sky channels. For example, a viewer who wants to watch every Premiership Football game can buy a Sky satellite card to receive these channels. Sky also provides satellite cards for European Sky subscription channels.
Top-Up TV Satellite Cards
Top-Up TV satellite cards allow a viewer to access extra channels not available on Freeview, such as Bloomberg, UK Food, Discovery, UKTV Gold, and UK Style. With the upgraded Top-Up Anytime satellite card, views can receive Sky Sports channels and ESPN.
Al Jazeera Satellite Cards
An Al Jazeera satellite card may also be a good option for sports fans looking to watch all Champions League football games. Commentary is available in English and Arabic. With an Al Jazeera satellite card, buyers also receive the popular Nile Sat channel and JSC Sports channel.
Other Satellite Viewing Accessories
Satellite cards are a good way to increase the number of television and radio channels one can receive through the television. In order to use a satellite card, one needs to have an appropriate aerial and receiver.
Aerials
Some channels, such as some Freeview channels, only require a traditional terrestrial television aerial. Satellite channels, such as Sky and Free to Air channels require to installation of a satellite dish. A mounted satellite dish is a more popular choice than a portable dish, as the mounted type is more secure and tends to receive signals better.
Receivers
A satellite receiver is usually referred to as a set-top box. It connects to a television and converts a digital signal into an image displayed on the screen. Receivers can be in high definition or in standard digital format. They come with a range of features, such as an electronic program guide, a timer, remote control, and parental lock options.
Buying Satellite Cards on eBay
To find a satellite card on eBay, you can begin by entering a basic term such as "satellite cards" into the search bar on eBay's home page. In order to search for a specific type of card, such as a Sky card or an Al Jazeera card, you can type either of these terms into the search bar. eBay makes it easy to narrow down the listings that come up in a search, through the use of search categories. For example, you may choose to filter listings by a specific brand or type of satellite card in the search categories. Whatever your choice, it is a good idea to familiarise yourself with the sellers who have the items you are interested in.
eBay's desktop and mobile tools are a great way for buyers to stay updated on the information related to their buying activities on eBay. Shoppers can easily download helpful extensions for various browsers, including Microsoft Internet Explorer, Mozilla Firefox, Google Chrome, or Apple Safari. These extensions are free to download and allow buyers to connect to eBay with a simple click to receive eBay updates and alerts.
Conclusion
Digital and satellite television technologies have replaced the older analogue television technology. This makes it possible for households to gain access to the vast number of channels aired internationally and enjoy extra viewing options, including sports channels, music channels, news channels, and children's channels. With a terrestrial television aerial and TV, any home should be able to receive the free channels aired nationally. However, with the use of a satellite card, one can upgrade the number of Freeview channels available for viewing. Freeview, Free to View, Free to Air, and Freesat are also popular choices for increasing one's viewing channel options.
Thanks to the online auction site eBay, one can find a large selection of satellite cards at competitive prices. The website makes it easy to shop for satellite cards, by providing user-friendly search features that help narrow down listings as well as detailed product and seller information that one can review. eBay's search options, reputable sellers, and useful shopping tools enable buyers to feel confident about their purchases online.