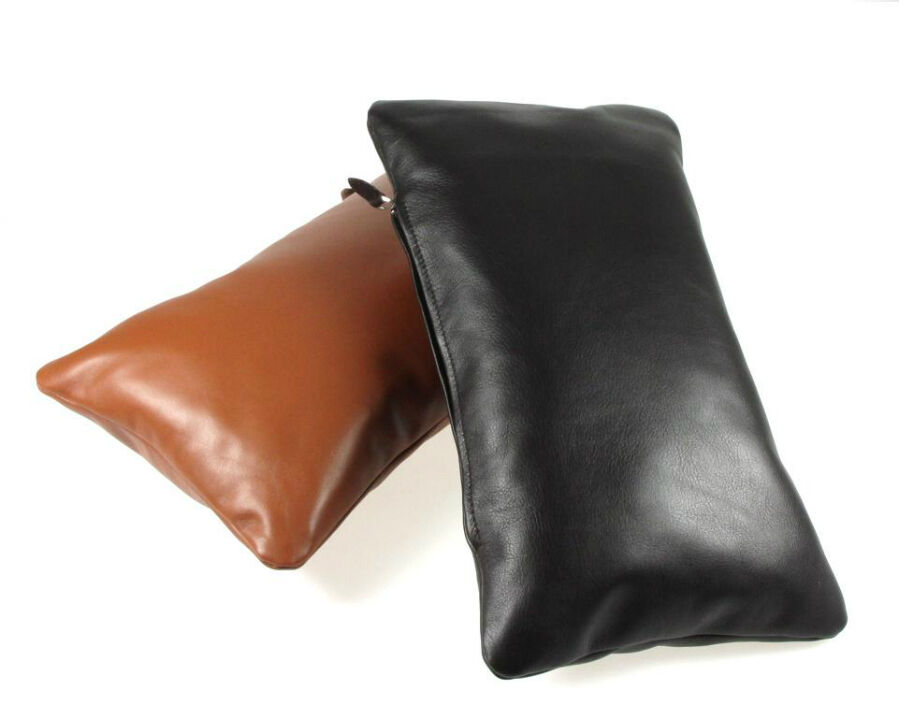 Cushions have this unique ability to add colour and life to any room in the house. They are also useful as additional seating arrangements when extra guests come home or when adding some height to a chair is needed. Cushions are a part of soft furnishings and come in a wide variety of colours, shapes, sizes and textures. However, these soft furnishings can be expensive when bought new. This means a good alternative is to go for good quality used cushions.
History of Cushions
The history of cushions dates back to the Roman Empire, when the Romans used cushion cradles to keep their heads elevated so that they could maintain their perfectly styled hair. In the Colosseum, the spectators sat on cushions made from wood, while the royalty and senators sat on real, soft cushions. In Asia, cushions were used for meditation. These were round and low cushions filled with seeds and kapok. Even in the Ottoman Empire, aristocrats used cushions to adorn their divans. During the 14th century, cushions were used in coronation ceremonies and often these were made from silk and gold.
Types of Cushions
If an individual is looking for used cushions, it is necessary that they know about the different types of cushions that are being sold in thrift stores or on sites such as eBay. Some of the different types of cushions are as follows:
Pew Cushions
These cushions are primarily used in churches and allow worshippers to kneel and pray without hurting their knees or feeling uncomfortable.
Floor Cushions
Floor cushions are perfect to provide seating arrangements at a low table. If a person has a Japanese style seating arrangement, then they will require floor cushions. They are also ideal for kids, who often like low viewpoints. Usually, these cushions are made from durable fabric and offer respite from sitting on a hard surface, such as wooden, tiled or laminated floor.
Bolsters
These log-shaped cushions provide support to the rear of the neck. They also function as crib bumpers and protect a baby from hurting itself.
Chair and Bench Cushions
Such cushions are used on hard chairs and benches, and help a person sit comfortably. Chair cushions often come with ties so that they can be tied securely to the chair. These cushions are meant primarily for hard wooden chairs without padding, but can be used on any type of chair. Bench cushions, on the other hand, are like pillows that can be placed on the hard seat of a bench for seating purposes. There are individual cushions or a single long cushion that runs the entire length of the bench.
Other Types of Cushions
There are even cushions designed for wheelchairs and window seats. The former allows a physically challenged person to sit comfortably on a wheelchair and prevents development of pressure sores. Window seat cushions are the ones that are kept to make a cosy nest on a sofa, bed or a window sill. Then there are cushions for rocking chairs and chaise. The ones used on chaise are often more sophisticated and delicate in its looks.
Points to Consider When Buying Used Cushion
If contemplating buying a used cushion, there are some points that would have to be kept in mind.
Price
It goes without saying that used cushion will always be cheaper than a new one. However, getting value for money when buying used cushions is still essential. It is best to look at different sources and then buy from the place that offers high-quality, undamaged and reasonably priced used cushions.
Customisation
When buying a used cushion, it should fit on any piece of furniture, such as a sofa or a chair. If the used cushion can be used just on one type of furniture, it may not always be feasible. The cushion is there to add colour and a personal touch to a room and, therefore, it should be usable in any room or along with furniture, without the cushion looking odd or out of place. Hence, customisation is an important aspect that needs to be considered when buying used cushion. It is not uncommon that cushions are used for multiple needs. It is possible to use the cushion on the sofa during daytime and have the same cushion used in bed late in the evening. The versatility of cushions should be such that it can be used however and whenever.
Quality
Perhaps, the most important aspect of buying used cushion is checking for quality. It does not make sense to buy frayed or damaged cushions, even if they are being sold cheap. Look for used cushions that are made from durable and high-quality fabric and stuffing so that it may just have to have some colour added to co-ordinate it to the home decor.
Style and Design
Cushions are available in two basic styles, namely box style and plain edge style. As the name suggests, the box style cushion is shaped like a box, while the plain edge style cushion has just a front and back. Some cushions have piping, cording or ribbing made from the same fabric or a different fabric. Remember, a plain edge style cushion will not have these features. Cushions that have ruffled, pleated or puckered edges are also offered. So, choose a style that suits. One of the good things about buying used cushion from an online store is that the seller will always upload images of the cushion and give a short description. This makes it easy to understand the style and see whether the used cushion is as per the requirement. When checking eBay, it will become clear that cushions have different designs. Make the choice depending on the needs and expectations.
| Cushion Design | Things to Consider |
| --- | --- |
| Piping | If a cushion has piping, it will have a more formal appearance. Such a used cushion often costs more than a plain one. Check the image carefully for the way the piping appears. Usually, if the fabric is not cut properly, the piping looks awkward. |
| Zips | Having a zip is convenient, as the cover is removable, thus allowing the cushion to be washed whenever the need arises. Check with the seller the size of the zip. Small zips often make it inconvenient to insert the cushion. The zip should be the upholstery type and not the ones that are used on clothes. Furthermore, the zip should be concealed and not visible when placed against the back of a chair. |
| Envelope Back | This is overlapping of the cover and such cushions are suitable for leather furniture, as they do not scratch the surface of the furniture. Envelope backs are also useful with small children around. |
Hygiene
Check with the seller whether the used cushion was cleaned and treated before being put up for sale. At times, mites, bugs and other critters can make their home in these cushions. Even though a used cushion is being sought, it should be a clean cushion that has no infestation or unsightly stains. It is often recommended that when buying a used cushion to clean it thoroughly before using it. This is one of the ways to ensure that the hygiene aspect is taken care of.
Buying Used Cushion on eBay
eBay is a blessing when looking for used cushions and other types of soft furnishings. The benefit of using eBay is that it is possible to get in touch with the authorised seller. It also makes sense to find a local seller, so that going to and inspecting the used cushion based on the aforementioned parameters is possible. While reliable eBay sellers offer free shipping, with a local seller, picking up the used cushion after inspection and paying for it right away is an alternative. This means there is no waiting time for delivery. To find used cushions on eBay, select the All Categories link on the main page. From here, click on the Home, Furniture & DIY link. Then, under the Home & Garden header on the left hand side of the page, hover over Furniture & Living and click on Home Decor. A Categories section can be found on the left hand side of the page now, and click the one for Cushions. To further filter the search results to the show only used cushions, select under Condition the Used checkbox. Alternatively, use the search box within the Cushions category. Type in, for example, "used cushions" or any other search term befitting what is being sought.
Conclusion
While opt for new cushions is always an option, used cushions have their own charm and character.With the economic climate showing signs of gloom with every passing day, it does not make sense to splurge when buying quality and affordable soft furnishings from eBay possible. Therefore, do not be afraid to buy used cushions and take time to check the different sellers and their used cushion offerings on eBay. Finding a used cushion that fits right in is not difficult, and walking away happy and satisfied that the bank account did not have to be emptied to make the purchase is an advantage of buying used cushions. Also, when going for used cushions, the environment will be grateful. If used soft furnishings and furniture is bought, they often find their way into landfills. The more the use of objects, such as used cushions, is extended, the more it will help the planet.