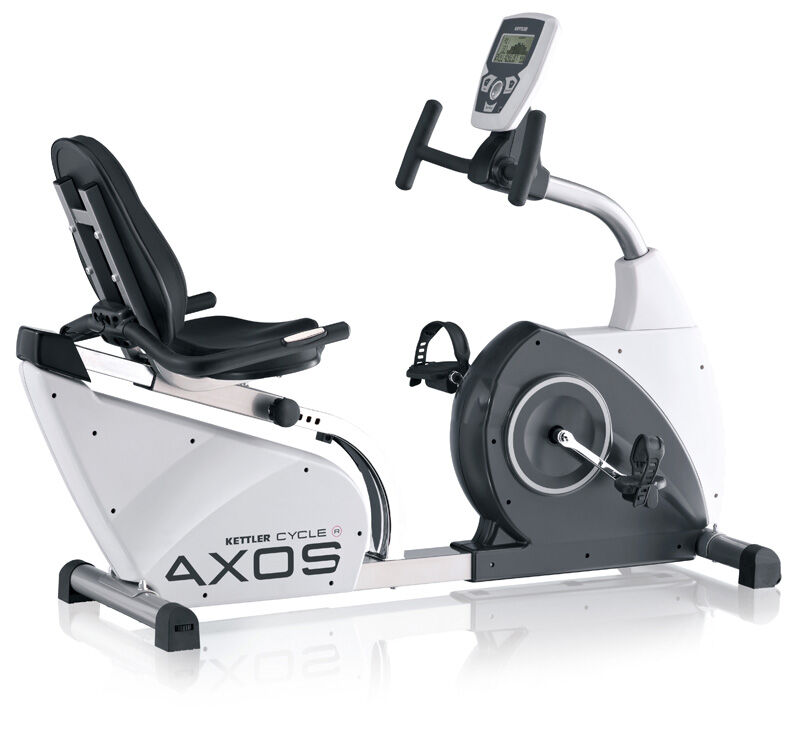 Staying in shape or trying to get into shape helps individuals lead a much healthier life. And as we get older, exercise takes on an even more crucial role in day-to-day living. One way to keep healthy involves regular workouts using a workout machine, such as an exercise bike. Those seeking to stay in shape can use an exercise bike each day, or even a few days per week, as part of a regular exercise schedule.
Shoppers who want to buy an exercise bike but avoid higher costs should consider buying a used exercise bike instead. When buying used, shoppers need to consider all of the options available to make a smart purchase. This includes exercise bike type, the features and specifications of the bike, and other areas, such as budget, available space, and more. In addition to sporting goods stores and online retailers, shoppers can also find used exercise bikes on eBay.
Types of Exercise Bikes
When purchasing a used exercise bike, shoppers first need to decide what type of bike that they want. The table below contains a description of the three different categories of exercise bikes, including uprights, recumbents, and dual actions.
| Exercise Bike Types | Description |
| --- | --- |
| | Largest-selling exercise bike type; layout is similar to a traditional bike; makes an easy fit for those with limited space; helps develop an excellent cardiovascular and lower body |
| | Unlike a traditional exercise bike, recumbents and semi-recumbents utilise a bucket seat for more comfort and better back support; promotes better blood flow throughout the body |
| Dual Action | Upright exercise bike with movable bars on the arm handles; allows for a more intense exercise routine since the bike requires the use of both the arms and legs |
The upright and recumbent exercise bikes, while good for cardiovascular health cannot compare to the dual-action exercise bikes when it comes to a full aerobic workout. Since dual action bikes work both the upper and lower body, the exercise routine gives the body a more physical workout, raising the heart rate higher than other exercise bike types.
What to Look for in a Used Exercise Bike
Once shoppers have decided upon an exercise bike type they wish to purchase, they then need to think about which features they want on the bike. The following sections give more information about what to look for in a used exercise bike, including a heart-rate monitor, seat and pedal adjustments, and bike stability, among other features.
Exercise Needs
When first determining which used exercise bike to buy, shoppers should consider the frequency of bike use. If used only minimally, then shoppers might want to stick with a lower-priced model. But if used more often, they should choose a bike that offers more features and a higher quality and sturdiness.
Features
Some important features to look for when purchasing an exercise bike include varying resistance levels to simulate different ride difficulties, adjustable seating to account for riders of differing heights, an LCD monitor so that riders can monitor their progress, and various programing options, among other features. Exercise bikes that run quietly provide another great feature for those living in apartments.
Heart-Rate Monitor
One way to tell the difference between a high-quality exercise bike and an inexpensive bike deals with how the bike measures heart rate. Higher-quality bikes that cost more use a chest strap to measure heart rate as opposed to having sensors placed in the handgrips. Chest straps provide a more accurate assessment of the heart rate. Some bikes even adjust the resistance according to the target heart rate programmed into the bike's computer.
Seat and Pedal Adjustments
Another important feature deals with the difficulty in adjusting the bike's seat. The seat should adjust quickly and easily to accommodate riders of differing heights. Test the seat to make sure it provides for a comfortable ride and that seats on recumbent models fully support the back. If the seat is uncomfortable to ride on, but the shopper still wishes to purchase the bike, they should consider buying an additional seat cover or pad to make the seat more comfortable. The pedals should come with a guard to keep the user's feet from slipping off of the pedals. This can include straps or a toe cage.
Bike Stability
Shoppers should also test the stability of the exercise bike to make sure it does not wobble or shake when riders use it. A general rule of thumb involves the fact that the heavier the exercise bike, the more stable. On the other hand, the bike should not be so heavy that owners cannot move it easily when needed. When moving an exercise bike, owners should utilise the transport wheels if available. This makes it so much easier to move exercise bikes around.
Excessive Noise
When testing an exercise bike at the store, listen to see how noisy the bike gets while riding. Or if buying from an online seller, ask the seller for an honest assessment of how much noise the bike makes. Bikes that use air resistance often make a lot of noise. This might not matter to some riders, but those who listen to music or watch TV while exercising might have a problem hearing while using a loud exercise bike.
Shrouded Wheel and Chain
Shoppers with children or pets should seriously consider purchasing an exercise bike that has a shrouded wheel and wheel chain. This should protect children and pets from serious injury. Such enclosed mechanisms also cut down on noise and dust while users operate the bike.
Other Exercise Bike Considerations
In addition to the above suggestions, shoppers should keep other considerations in mind when purchasing a used exercise bike. The following sections give information on important areas shoppers should keep in mind, including budget, goals space, and number of users.
Budget
First and foremost, the budget established by a shopper plays a large part in what they can actually buy. For those on a budget, a used exercise bike provides a great way to save money while still getting great features. Buying used allows shoppers to get more bike for their buck. The best thing about used exercise equipment is that typically it still works well, even if years old.
Goals
A shopper's reasons for buying an exercise bike play a large part in the decision about which exercise bike type to purchase. Their desired fitness, whether to tone their lower body or prepare for a cycling event, helps determine the type of exercise bike they need. This also determines what features they should buy, such as the ability to monitor their progress via an LCD screen.
Space
Space falls high on the list of criteria to consider when buying a used exercise bike. After purchasing the bike and receiving product, shoppers need to place it somewhere within the home. So remember to measure the space for the bike before shopping to make sure to purchase the right size bike.
Users
Another key consideration involves the number of users expected to use the exercise bike in the home. Shoppers should look for durable bikes with sturdy frames when purchasing, as this has a large impact on how long the bike lasts.
Buy Used Exercise Bikes Online With Confidence
For a quick and easy shopping experience, check out the eBay marketplace. Start by looking through applicable exercise equipment product listings, looking for product cost, item quality, sizes, colours, and any other important details. And before making a final decision, ask the seller any other remaining questions about the exercise bike by clicking the Ask a Question link on the seller's listing page. Finally, remember to check the seller's feedback rating to make sure you are happy with their past sales performance.
Conclusion
Eating and sleeping right, as well as following a regular exercise regimen can provide for a healthier and happier life for shoppers. One way to achieve this involves using exercise equipment to help maintain a healthy body. Shoppers can save money on often expensive equipment by buying it used. Often, used equipment remains in great condition. This saves shoppers money overall, which might allow them to purchase a better model.
Shoppers need to make sure that any equipment purchased fits within the space allocated for it, that the exercise bike is stable enough for safe use and that if children and pets live within the household, wheels and chains features sufficient guards to prevent injury. Finally, when purchasing a used exercise bike, shoppers should know what they expect to get out of the bike's use, whether this involves simply getting in shape or more extreme training for a cycling event. Those interested in used exercise bikes can find a good selection on eBay.