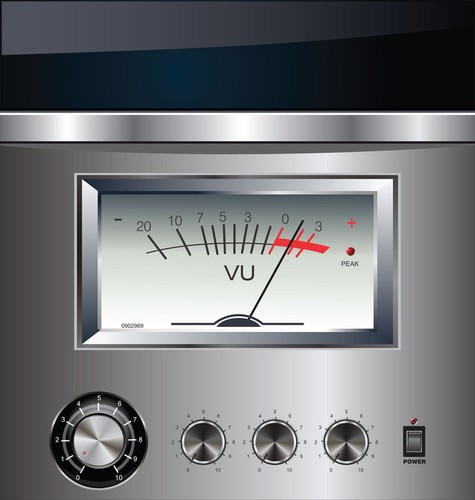 Ham radio transceivers are a fun hobby, as well as a handy tool in emergency situations. Ham radio users are sometimes referred to as amateur radio operators. They transmit frequencies from low levels to higher levels that may travel only a short distance, or all over the world. Ham radio operators transmit and receive signals with minimal transmitter power needed. Enthusiasts tend to like experimenting with electronics and hand-built equipment, and ham radio kits make it easy for hobbyists to build their own receivers and transceivers. Users can learn to understand the inner workings of the ham radio by assembling such kits. Some technical and electrical skill is required; soldering electrical units onto a circuit board, for example, is a common step. Buyers should understand the different types of ham radio kits and how they are put together before deciding to purchase one. Users should also be aware of licensing laws regarding amateur radio. Laws vary by country, but often require an operator licence.
Ham radio kits are sometimes difficult to find, but they are available for purchase online at enthusiast websites and at auction sites like eBay.
Ham Radio Kit Types
Ham radio kits come in a variety of different types and sizes. Power levels range from low-level power transmitters to much larger, combination receivers. Ham radio frequencies range from a 2m band to the entire spectrum of ham radios. The most common frequencies lie between 10m and 160m. Large, base station receives handle as much as 1500 watts of power. Buyers should know the amount of power a system can handle before purchasing a ham radio kit.
There are three different types of ham radio kits: receiver kits, transceiver kits, and Software Defined Radio (SDR) kits. The first, ham radio receiver kits, are only able to receive signals. They cannot transmit. Receiver kits are the most basic type of kit, and were the first developed. The second, transceiver kits, are able to both receive and transmit signals from one circuit, and are used by many amateur radio enthusiasts. Part of the appeal of building transceivers is the opportunity to utilise spare electronics parts.
Transceiver kits vary in the amount of skill required for assembly. Some are quite simple to assemble, while others are more complex. XCVRS transceivers are the most common type, and are found in most kits available for purchase. The third type of ham radio kit is the Software Defined Radio (SDR) kit. SDR is the most complex of all transceiver types, and the SDR kit requires some computer programming before operation.
Buyers should make sure to purchase a kit that matches their skill level. Each kit should contain a circuit board, instructions, various electronic components, and a chassis. Soldering is required to assemble most ham radio kits, since the electrical components need to be fastened permanently onto the circuit board. The type of soldering required for each kit is listed by the manufacturer. Be sure that the kit comes with detailed instructions. If instructions do not accompany the kit, they can often be found on the manufacturer's website for download or purchase. Kit instructions are also available on other web sites, including eBay.
Ham Radio Receiver Kits
The crystal radio kit is a very simple kit that does not need power or batteries. The crystal radio operates entirely off of radio waves it receives by using an antenna, and is the simplest kit to assemble. This makes it a good choice for beginners. Crystal radios receive only AM broadcasts, and are only powerful enough to broadcast over an earphone. Speakers require amplification, which requires a power source; and, as mentioned, the crystal radio kit does not run on batteries or external power. There are a variety of crystal kits available. Some are appropriate for more experienced users; these require soldering and wire stripping. Others are designed for the beginner, and many of these require no soldering.
Transistor radios are small and compact receivers. They were very popular in the 1960s and 1970s because they were small and pocket sized. For the first time, people were able to listen to music from anywhere they liked, regardless of an available power source. While crystal radios cannot transmit a signal, they are nevertheless a fun, portable radio.
Ham Radio Transceiver Kits
Some transceiver kits provide all the equipment necessary for assembly, while others may be incomplete. QRP transmitters run on low levels of power, making them a popular transceiver kit. Transceivers utilise circuits, which means some soldering is a requirement for most kits. There are some transceiver kits available that do not require soldering, so users without any technical experience should check to see if the kit requires soldering, before purchase. There are many transceiver kit manufacturers, including Yaesu, Icom, Kenwood, Cobra, and Alinco.
The most common frequencies used by ham radio transceivers are the continuous wave (CW) and single sideband (SSW). To ensure communication with other hams, make sure that the kit purchased can operate on these frequencies. Because each channel has different levels of operation, a filter is needed to ensure that the signal output is compatible with the channel's other signal waves. The two types of filters used on transceiver kits are 1) low-pass and 2) high-pass. The low-pass filter allows signals below a certain frequency to pass through, while it weakens higher frequencies. The high-pass filter blocks low level frequencies, and allows higher frequencies to pass through. Filters make sure that the output signal is receivable by other users.
Many hobby transceiver kits do not come with an external casing, which means users have to be creative and design a case themselves. Some kits do provide a case, however. Buyers should be aware of this when purchasing, and should be prepared to construct a casing if their kit does not come with one. Professional transceiver kits usually include the casing; the casing is especially important for handheld units.
Handheld Transceivers
Handheld transceivers are portable, functioning, all-in-one transmitter/receivers. However, they very limited, and are much more difficult to find than other larger transceiver kits.
SDR Kits
SDR (or Softrock) kits were developed in 2005. The three major parts of an SDR kit are the SDR hardware, the computer programme to run the SDR, and the stereo sound card. SDRs utilise newer technology that makes the radio a bit more complex than ham radios of the past, but there are SDR specific kits available. Buyers should check the components of an SDR kit before purchasing to make sure it includes all the necessary equipment. Also, assembly is considerably more complex, so buyers should be sure they have the technological skills necessary to put together an SDR kit before completing a purchase.
How to Buy a Used Ham Radio Transceiver Kit on eBay
To buy a used ham radio transceiver kit on eBay, start by determining the radio licensing laws in your area. You may require a licence for operation. After that, determine the frequency and power levels you want in a transceiver. Once you know this, head to the eBay website and enter "used transceiver kit&" into the search box. This returns a large number of listing results, and you can browse through them until you find a kit that interests you. Be sure to read the detailed item description carefully to make sure the item meets all your needs. Also, if you have any questions, feel free to contact the seller with your inquiry. Most sellers are happy to answer any questions you may have.
If you are new to ham radio, sellers are sometimes knowledgeable about the subject, and can often provide you with information about how the kit works and how difficult it is to assemble. Read the seller's feedback to get a clear idea of how well the seller satisfied previous buyers over the previous 12 months. Check the seller's other listings for any other items you may need. Packaging multiple items from one seller is sometimes less expensive than purchasing items from many different sellers.
eBay has a variety of transceiver spare parts available, as well.
Conclusion
Ham radio is a useful tool, and a fun hobby. Ham radios are a great diversion, and are used in emergency situations by disaster relief personnel. There are three main types of ham radio kits:: receivers, transceivers, and the more complicated SDR. Kits of all three types are informational and fun, if the user has the necessary skills. The first, receivers, are not able to transmit signals; they can only receive signals. Transceivers both transmit and receive signals, while utilising a very low level of power. These signals are available for different frequency channels. SDR kits should include the hardware, sound card, and software required for SDR assembly. Because SDR equipment is more complex, additional skill sets are required to build an SDR transceiver. Used ham radio transceiver kits are sometimes difficult to find. The best place to look for them is at online specialty websites, or at auction marketplaces like eBay. eBay has a large selection of used ham radio transceiver kits available, in a variety of sizes and types.