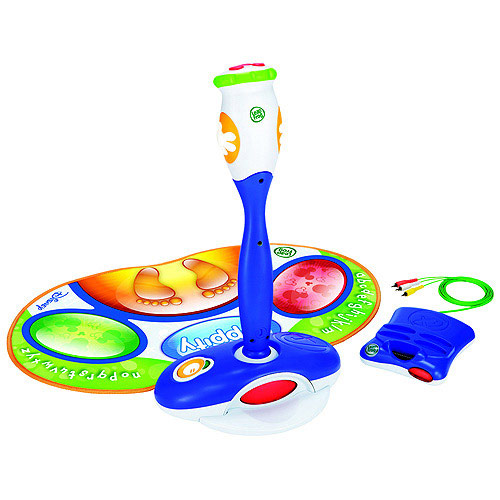 A learning system is an educational toy that both parents and teachers take advantage of in order to teach children the valuable skills of the curriculum. They are often made with the intention of maintaining a sense of fun and enjoyment, whilst also holding useful educational values.
The range of skill taught using learning systems is as varied as the price ranges available. Because of this, it may be more cost-effective to purchase them as used or second-hand from auction sites such as eBay.
This guide is written with the focus of taking prospective buyers of used learning systems through the options available, as well as offering advice on what to look out for when purchasing a learning system that has been used before.
Types of Learning System
One of the best ways of ensuring a suitable and worthy learning system is purchased is by understanding the different types of learning system that are available on the market. Some learning systems may be best suited to the classroom, as well as others being more appropriate for home use. Here are the most popular and widely purchased types of learning system:
| Type of Learning System | Description |
| --- | --- |
| Console | A learning system 'console' is an umbrella term for devices that are electronically or battery powered. Learning systems that come in the form of consoles can be found similar in design to that of games consoles or tablets, similar to the likes of the iPad. They tend to be smaller in size than regular games consoles or tablets and often only serve the purpose of one specific teaching skill. For example, there are consoles available that will only teach reading and writing skills and will have no other functions. This maintains a focus on the educational value of the learning system. |
| Laptops | Again, these are much like the laptops that are used by adults, except they tend to be smaller in size. They also only really serve as an educational toy and are made to be much more robust and lightweight than regular laptops. There are mini laptop learning systems available on the likes of eBay that teach a wide variety of skills, as well as those geared towards a specific section of the curriculum. Whilst the price scale is varied for these learning systems, they can often be found at affordable prices when bought as used. |
| Software and DVDs | Learning systems often come in the form of software that can be used on regular PCs or laptops. They offer the interactivity that other learning systems use, whilst being able to hold a lot more functions. Software or DVD learning systems are often available to buy with educational games and activities tailored to certain sections of education, such as science, nature or music. Software learning systems are appreciated by teachers and parents alike for their versatility in use. |
Whilst there are other types of learning system available, they are either of an extremely high price or difficult to find as used.
Category of Learning System
As well as there being a number of types of learning system, the categories of education that they cover is also multitudinous. There are learning systems available to be purchased as used from all areas of the curriculum and they are often designed and manufactured with specific lessons in mind. The subjects popularly covered by learning systems are as follows:
- Maths: Numeracy is a subject that some teachers and parents find difficult to teach. Whilst it can be a source of frustration for both the adult and the child, learning systems that teach mathematic skills are appreciated for their interactivity and design. This allows for various numeracy skills to be taught efficiently whilst still maintaining a child's attention.
- Alphabet: Learning systems allow for the teaching of the alphabet to be done in a simple and effective manner. Whilst the alphabet is often taught by the use of physical flashcards, electronic learning systems allow for the easy browsing of similar methods in an interactive environment.
- Science: Science is a subject that can be complex in its content, as well as its teaching methods. Interactive learning systems geared towards the teaching of science make the learning process a fun one for children whilst sustaining a strict degree of education.
- Writing: Writing skills are an important part of any child's education. Learning systems that teach these skills use a number of different techniques to keep the process engaging, as well as educational. Accessories such as specially manufactured pens often come as part of interactive learning systems to enhance the learning to write experience.
- Music: The teaching of music is often a noisy and confusing experience for both children and teachers. There are some learning systems available on the market that enables the teaching of music to be done in an appealing environment for both parties. The likes of on-screen instruments and headphones allow for the teaching of playing music and music theory whilst remaining an attractive activity to children.
Buying Used Learning Systems
Whilst learning systems are available for purchase as brand new, it may not be cost-effective to do so. There are plenty of learning systems available from the likes of eBay that are affordable and in full working condition. When buying a used learning system there are a number of considerations one should factor in to a purchasing decision. This table highlights these considerations:
| Considerations | Description |
| --- | --- |
| Batteries | If a learning system is battery powered it is more than likely that batteries will not be included. If they are, it may be worth purchasing spare batteries as they made need replacing. Battery chargers can be purchased separately on the likes of eBay. |
| Power Supply and Chargers | Some learning systems require an electric power supply or electrical chargers to enable them to run. A learning system that is being sold without its original charger or power supply should be purchased at a much lower price than one that is being sold with all of its original accessories intact. |
| Scratches | Due to the fact that the learning system will be used (used by children more specifically), the chances are that the product may have some elements of damage. Scratches on the screen are a common issue amongst used learning systems. If this is the case, the value of the product should be less than that of a non-damaged, used learning system. |
| Buttons and Controls | Due to the interactive nature of learning systems, there may be issues with overuse and misuse of the system's buttons or controls. If the learning systems buttons are damaged then it may not be worth settling for that specific product. It is, however, possible to restore damaged controls but be sure to be knowledgeable on the process before doing so. |
| Case | Learning systems often come in cases for easier transportation and to prevent damage occurring to the product. A learning system that originally had a case and is being sold without should have a price attached that is a true reflection of the condition of the product. |
Buying Learning Systems Online
There are a multitude of online resources that can make the purchase of a used learning system an easier one.
For example, there are a number of blogs and discussion boards hosted and contributed to by teachers who regularly update readers with recommendations and insider endorsements of the best learning systems around. If the option is available, it may a good idea to ask questions to gain a further understanding of the best products for either certain age ranges or certain abilities.
There are also similar sites run by parents who offer counsel as to which learning systems are preferable.
Also, it may be a good idea to make use of online toy retailers so as to gauge an understanding of the prices that are paid for brand new learning systems. This can help potential buyers discern between what is a good deal for a used learning system from auction sites such as eBay.
Buying Learning Systems on eBay
eBay is a great source for the purchase of used learning systems. The site has its own specialist section dedicated to the sale of these products.
By visiting the Toys & Games category and then the Educational Toys subcategory, one can view listings that show only products for sale of this nature.
From there, one can then utilise either the keyword search bar or the filter tabs on the left hand side of the page to narrow down the search to suit specific requirements. There is a filter tab that can be used to specify the search even further. This is under the Condition category. By clicking the Used tab, one can find learning systems that are being sold second hand.
Before settling for a purchase, make sure that the seller in question has had a positive reaction from previous customers. Also, thoroughly check the product description and the images of the product so as to be aware of the learning systems true condition.
Due to the fact that one is purchasing a used learning system, the Buy It Now option may not be available. In this case, place a Bid or put down a Best Offer.
Be aware of eBay's Terms and Conditions before doing so and set up a PayPal account to make the transaction as secure as possible.
Conclusion
Despite the fact that there are a lot of things to take into consideration when purchasing a used learning system, it can be a simple and cost-effective process.
There are a number of popular learning system brands on the likes of eBay, such as Vtech and Leapfrog, whose learning systems can all be purchased at an affordable used price.
Remember to be knowledgeable on the concept of learning systems before finalising a transaction. There are learning systems available for all age ranges, abilities and curricular subjects that can all be found at reasonable prices that reflect their condition.