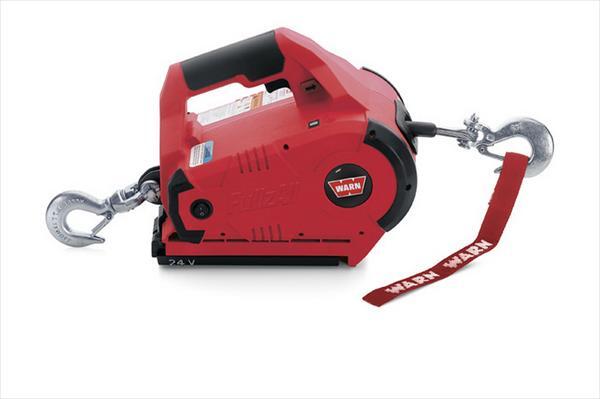 Used lifting tools are a part of standard everyday equipment for people in many professions, such as a mechanic. There are many tools to the trade of a mechanic; however, lifting tools are often some of the most valuable ones in that line of work. There are many things that people who work on cars can do themselves without any outside assistance when given the right tools.
Tools meant for lifting heavy loads are ones that most mechanics feel like they could not do without. These types of tools make it possible to move heavy parts such as vehicle engines with relative ease. There are others that are able to lift the weight of an entire vehicle. One of the biggest drawbacks of buying this type of equipment for some people can be the hefty price tag that new lifting tools come with.
On most occasions, buying a new lifting tool is not necessary if a used one works just as well. Used lifting tools can be found in auto supply stores, in catalogues, and online on eBay. Knowing what types of used lifting tools are available as well as how they are used can be helpful in finding the right ones to purchase.
Overview of Lifting Tools
Lifting tools are often used on a frequent basis for moving various heavy objects that people could not otherwise move themselves. Jacks, lifts, and hoists are just some of the most popular tools used for this purpose. Forklifts and winches are also commonly used to move heavy objects from one point to another. Some of these tools can only move objects in a sideways or in an up and down motion, while other types of heavy lifting tools are equipped to be able to handle both of these motions.
Many people find themselves in the market for lifting tools, especially mechanics who are opening their own businesses. Buying used lifting tools is advantageous to many business owners not only because of the value that these tools add to their business but also because they are often more inexpensive than newer types of equipment.
Many tools meant to lift heavy objects are heavy duty types of equipment and are built to be very strong and withstand years of use without any mechanical problems. However, with repeated years of use and improper maintenance, even these tools designed to last innumerable years can fail. That is why it is important to know what types of used lifting tools are available as well as how what functions these tools commonly serve in order to purchase the right tool for the jobs ahead.
Types of Lifting Tools
Lifting tools come in a variety of styles, each meant to meet a certain goal when lifting heavy objects. Since the sizes and lifting capacity for each type of tool can be very different, it is important to be able to distinguish between the various types of tools that are commonly used for lifting and the different purposes they serve to avoid mechanical failure or injury to the operator.
Hydraulic Bottle Jack
This type of lifting tool has a small body that is shaped like a cylinder. Even though this type of jack is small, because of the heavy duty construction and hydraulic mechanism it possesses, it is able to lift heavy loads, such as vehicles, a short distance above the ground.
On the other hand, one disadvantage to owning a used hydraulic bottle jack as a lifting tool is the decreased stability it offers over other types of lifting gear. Because of the lack of side to side stability, this tool is not ideal for a person to use who needs to be underneath a vehicle in order to work on it. It is, however, a great lifting tool to use for purposes such as changing a flat tire.
High Lift Trolley Jacks
Finding a great used hi-lift trolley jack always is a great deal as this type of jack is designed with a height in mind. If getting under a vehicle to perform mechanical work is the purpose of buying a jack, this type can get the job done.
Three important features of this jack are the steel bar that raises the jack, the steel handle that allows it to be cranked by hand, and the large lifting foot. One nice feature of a used high lift jack is that it comes in a variety of styles that can handle lifting small or even heavy load, which makes it well-suited for many purposes.
Trolley Jack
A used trolley jack differs from a used high lift jack in that the trolley jack comes equipped with wheels, while the high lift jack does not. Although the trolley jack is also a hydraulic one, it differs from a bottle jack in a number of ways. Besides the addition of wheels, it is also low to the ground and features a metal plate that allows it to be used is a multitude of different positions. This jack is also able to withstand heavier loads than a bottle jack as well.
Axle Stands
When a heavy load needs to be lifted and be held for a long period of time, some used axle stands come in very handy. This type of lifting tool is commonly used to hold vehicles or other heavy equipment off the ground so that they can be serviced more efficiently.
Although the axle stand cannot raise a heavy object very high, it is beneficial as it can hold the object in place to allow for minor repairs. With proper placement of the axle stands under the jack points, which are located in close proximity to the axle, this type of lifting tool is a safe one to use.
Hoists and Lifts
Used engine hoists and used vehicle lifts are considered to be the ultimate lifting tool for a mechanic when it comes to lifting and holding heavy objects. These types of lifting tools are designed to hold heavy equipment off the ground so that they may be serviced safely from underneath; however, the purpose varies depending on the type of hoist or lift that is purchased. The table below lists some popular hoists and lifts and also gives information on how they are commonly used.
| Type of Lifting Tool | Notable Characteristics |
| --- | --- |
| | Used to move and lift heavy objects from side to side, up and down, or a combination of both; usually used for loading or unloading heavy items and transporting to various locations |
| | Uses a rope or chain to raise and lower heavy engines so they can be mounted to a vehicle; can have up and down and side to side range of motion |
| | Used to move other heavy objects often by pulling them by a rope or chain; usually only has forward movement capabilities |
No matter what type of lifting tool is required, it is always necessary to make sure that it is used in the proper fashion. The operation of some types of lifting tools, such as forklifts, often require special training and passing a test before a person is able to operate them. This is not only for the safety of the objects being moved, but also for their own safety as well as the safety of others who may be around them while it is being operated.
Buying Used Lifting Tools on eBay
No matter what type of lifting tool you need, the chances are extremely high that you can find it on eBay. Because there is a vast amount of sellers that advertise their tools for sale on this site, it is possible to find great used tools at exceptional prices.
Finding a tool is easy when a simple search is performed from the eBay home page. At the top of the web page is a search query box that relevant keywords are entered into to find a specific tool or a wide range of tools. For example, to find a used forklift, type in the keywords "used forklift" and click on the search icon. The search results show a number of relevant items that now can be browsed through in order to find the right forklift for your needs. eBay also makes it simple to search for items by including a search query box at the top of each web page.
Conclusion
Lifting tools are used on a daily basis by people in a variety of settings. It is almost certain that a mechanic owns one or more of these types of tools. Lifting tools are not only necessary for people in this profession, but they are expensive as well. Buying a used lifting tool in good repair is always a worthwhile investment if the right tool for the job is purchased.
Since there are various tools used for lifting, such as jacks and axle stands as well as a variety of hoists and lifts, it is important to choose the right one in order to perform a job efficiently and safely. For example, a bottle jack is a type of hydraulic lifting tool; however, it cannot withstand the same amount of weight as a trolley jack, neither does it come equipped with wheels which might be an important accessory for the user. Knowing what capabilities each lifting tool offers makes choosing the right one extremely important.