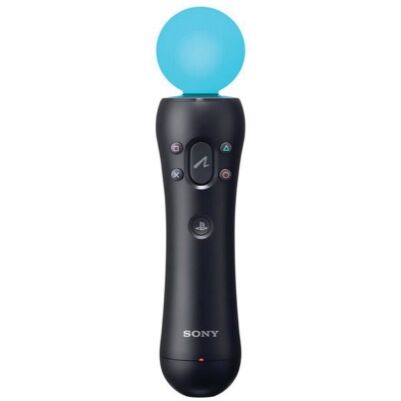 Motion sensors and cameras for gaming have been around for quite a while and are available in arcade games as well as for game consoles. However, it was only after Nintendo used motion sensors for their Wii console that motion sensor gaming became widely available and fun to play at home. Those who want to try out motion gaming on their video game consoles but do not want to pay the full price for the accessories can opt to purchase used motion sensors and cameras..
Motion sensors and cameras for modern game consoles have been around for several years, and buyers should not have a problem in finding a used motion sensor or camera for their game console. However, there are some concerns one should keep in mind when shopping for these used accessories including their condition, price, and so on. Buying used motion sensors and cameras is a good way to get a taste of motion gaming and, luckily for players, these accessories are available at various video game shops, including online.
What is Motion Gaming?
Motion gaming is a method of playing video games where players interact with the system using body movements. Instead of just pushing buttons on conventional controllers, people can control their game by speaking commands and moving their bodies. All major video game consoles including the PC support motion gaming. The motion sensors and cameras used with game consoles function by recording and tracking a player's movements, or the movements of a special handheld controller, and translate the movements into input signals for the game.
Types of Motion Sensors and Cameras
There are a few kinds of motion sensors and cameras available for gaming systems. Each motion gaming system is compatible with a certain video game console. The table below is an overview of the types of motion sensors and cameras for various game consoles.
| Motion Sensor Type | Game Console | Description |
| --- | --- | --- |
| Wii Remote | Nintendo Wii and Wii U | Controller that uses motion detection; one remote per player |
| Microsoft Kinect | Xbox 360 and Windows PC | Camera that detects players' movements, voice, and face; can support up to four players simultaneously; very fast and accurate |
| PlayStation Move | PlayStation 3 | Handheld controller; movement detected by the PlayStation Eye; one controller per player |
| PlayStation Eye | PlayStation 3 | Detects a PlayStation Move controller, as well as players' voice and gestures |
| PlayStation EyeToy | PlayStation 2 | Functions like the PlayStation Eye; only compatible with PlayStation 2 console |
| Razer Hydra | PC | Magnetic motion sensing detects Hydra controller; one controller per player; very precise |
Different game consoles including computers require different motion sensors and cameras. Therefore, it is important for players to know exactly what motion gaming accessory they need before shopping for one. Controllers like the Wii remote are backwards-compatible with the Nintendo GameCube, but the PlayStation Eye and Move are not backwards-compatible with the PlayStation 2. Buyers should also know what games are compatible with their motion gaming system. There are many games compatible with motion gaming such as Kinect Adventures, Wii Sport, and Bioshock Infinite.
Buying a Used Motion Sensor and Camera
Brand new motion sensors and cameras can be quite pricey. Therefore, looking for used accessories is a great idea to cut cost. Buyers can also purchase used motion sensors and cameras if they are not sure of the gaming experience using a motion detection system and just want to test out the system for themselves.
Check the Condition of the Motion Sensor or Camera
Buyers should always check the condition of the motion sensor or camera before purchasing it, especially if it is a used one. First, buyers should look at the external condition of the accessory. If it has scratches, cracks, and parts that are chipped off, the camera has probably been damaged and might not last so long. Although these accessories are quite sturdy and reliable, handling them incorrectly can also damage their internal components, making them useless.
Buyers should also check any buttons, switches, and inputs or outputs on the accessory and make sure they look good. Movable parts such as switches and analogue sticks should also be able to move smoothly. If possible, one must always try out the sensors and cameras before buying them to make sure that the devices are still working. Also, buyers should ask the seller if they have a return policy for the sensor or camera so they can return the device if it does not work.
Look for Special Offers and Bundles
Some sellers include gifts with the used motion sensors and cameras that they sell, including games and other merchandise. To get more value for money out of their motion gaming gadgets, buyers can look out for these kinds of offers. Buyers can also ask if the seller is able to include a video game compatible with the sensor or camera they are buying. Even if buyers come across a great bundle that has a few games at a very reasonable price, they should remember to examine the sensor or camera before buying it.
Sometimes, video game retailers have sales and offer both new and used items. These sales are great places to find used motion sensors and cameras as these devices are often sold at a very low price. Players who are waiting for a sale or promotion should keep themselves updated with the latest news from video game stores around them. They can also subscribe to newsletters from online retailers to know whenever there are sales on video game items.
Buy a Refurbished Motion Sensor or Camera
While buying used motion sensors and cameras is a smart investment, buyers can try looking at refurbished accessories if they want more of a guarantee of the quality and condition of the sensor and camera. Refurbished sensors and cameras are used ones that have had both the inner and outer components repaired and restored to their original state. Refurbished accessories are often more expensive than used ones, but they are also cheaper than brand new ones.
However, if the refurbished item has had a major repair, there is some chance that it can malfunction again. Whether players are buying a refurbished accessory or simply a used one, they should ask the seller if the device has been through a major repair. A good way to buy a refurbished motion sensor or camera is to purchase from the manufacturers themselves or from a reputable dealer.
Other Things to Consider when Buying a Used Motion Sensor or Camera
Other things buyers can do when buying a used or refurbished device is to find out its age. After all, the older the motion sensor or camera, the more likely it is to malfunction. Also, if the accessory was repaired, it is a good idea to know how many times it was repaired and what components were replaced, if any. Buying used motion sensors and cameras can be a sound investment, but just because such devices are cheap, it does not mean players can buy any used sensor or camera they come across. Instead, they should find out about the condition of the device and decide wisely.
Conclusion
Gaming using motion sensors and cameras can be very entertaining as they allow games to be more immersive and interactive. Gamers who would like to buy sensors and cameras but are put off by the price can always look for used ones. Motion sensors and cameras function by detecting a player's voice, gesture, and movement when playing a game. The device then translates those inputs into commands that enable a player to control and interact with the game.
Before buying a used motion sensor or camera, players must first know what accessory is compatible with their game console. For example, the Kinect is compatible with the Xbox 360 and PC, whereas the PlayStation Eye can be used with the PlayStation 3. Buyers should also check the condition of the accessories and make sure they are functioning well before purchasing. Besides buying just a used motion sensor or camera, one can take a look at used and refurbished ones as well, for example those available on eBay..