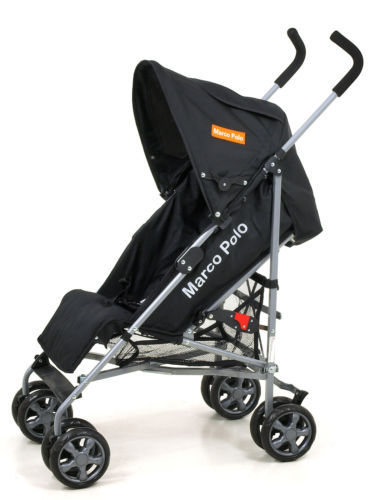 One of the earliest prams was built in 1733 by a garden architect for the Duke of Devonshire. This early example was a richly decorated affair meant to be pulled by a goat or a pony. Prams have seen many changes since those days, such as improved manoeuvrability, added suspension, and better safety features. Prams are still available today, but many parents opt for more modern pushchairs.
The better a pram, the safer it is for children. Buyers can take advantage of the lower cost of used prams and pushchairs to purchase a higher-end product for the cost of a new, lower-end one. Used prams are a good option for parents on a budget. To make an informed choice, parents must be familiar with the different types of prams and pushchairs. They should also be aware of the different features available, especially those related to child safety. Finally, they should know where and how to buy a reliable, used pram or pushchair.
The Difference Between a Pram and a Pushchair
The term "pram" is confusing, because it is often used to describe a pushchair, as well. Both prams and pushchairs are wheeled child strollers, but there are important differences.
Prams , also called carriages, buggies, or perambulators, are usually used for newborn babies. The infants lie down, facing the rear of the pram. They usually have larger wheels, and an appearance that has not changed much since prams were first introduced. A typical carriage has a bed for the baby to lie in, and a half cover to protect the child from the elements. Prams are an expensive investment, since infants outgrow them very quickly.
Pushchairs , on the other hand, are used for children up to three years of age. Pushchairs hold children in a seated position, usually facing forward, and away from the pusher. Pushchairs are also called strollers or buggies, and there are several different types, each suitable for different lifestyles.
Buyers can find combination models as well, such as a pram-pushchair or a pushchair-carseat. "Travel systems" feature a baby pushchair, cot, and car seat. Some pushchairs have backs that can be moved to a flat position, allowing children to lie down.
Types of Prams
Unlike pushchairs, prams have retained their same basic shape over the years. As a result, there are only a few variations for parents to choose from.
Coach Built Prams
Coach built prams are of the traditional type, and feature a large frame, big wheels, and a wide hood. They have excellent suspension that ensures a very comfortable ride for the baby. They also offer plenty of room for the baby to lie down and stretch. Coach built prams are also the most expensive type. They are very sturdy, but they are too large to be suitable for use with public transport, and do not easily fit in cars. However, they are ideal for long walks.
Combination Pram/Pushchairs
Newer "pram-style pushchairs" are made for newborn infants, and include many features that are not available on traditional prams. These include swivel wheels, adjustable seating, and included carrycots. Unlike traditional prams, pram-style pushchairs can be folded up to fit into a car boot. There are two common types of combination pushchairs.
1. 3-in-1 Pram/Pushchairs
Pushchairs that combine a "pram unit", a pushchair unit, and a chassis are called 3-in-1 prams/pushchairs . The pram unit is usually a removable carrycot.
2. 2-in-1 Pram/Pushchairs
2-in-1 pram/pushchairs are adjustable pushchairs that convert into a pram when flat, and a pushchair when upright. They include a chassis and a seat unit with a hood, and are also known as "pramettes".
Factors to Consider Before Choosing a Pram
Before deciding what type of pram or pushchair to invest in, parents should consider factors like how it is going to be used, their normal modes of transportation, and the needs of the baby. They must then decide on the features that are most important for them.
Normal Mode of Transportation
Parents with cars should check the size of the boot and ensure that the pram or pushchair can fit when folded. They may find a combination model to be a better choice, to avoid having to carry both a car seat and a pram. For those who use public transportation, a light and compact folding pram is ideal.
Living Space and Lifestyle
Parents with little space at home should consider a pram with a folding seat. Parents who walk a lot must consider a strong model with features such as lockable wheels and adjustable handle length.
Modern Pram Features
Modern prams have many features that improve both safety and functionality. Which features are most important vary from family to family, and depend largely on lifestyle, mode of transportation, and living space.
Swivel or Fixed Wheels
Swivel wheels allow the pram to be manoeuvred easily, which is very important in urban settings. Fixed wheels, on the other hand, are more durable, and can be used in rough terrain and snow. Traditional prams feature fixed wheels, whilst most modern pushchairs have swivel wheels. Some models allow the wheels to either swivel or remain fixed, depending on where they are being used.
Reversible Seat Units
Some prams allow the baby's seat to rotate. Newborn babies feel secure when they can see someone they recognise, whilst older children want to see more of the world. Reversible seat units allow parents to adjust the seat's direction as needed.
Suspension
Also known as "shock absorption", suspension is an important feature of prams. Suspension smooths a pram's ride and keeps both the baby and the pusher comfortable.
Wheel Locks
Almost all prams and pushchairs feature wheel locks, or brakes. These are an essential safety feature that allow parents to take their hands off the pram and rest assured that it can not roll away.
Frame Locks
Frame locks are a common feature on collapsible prams and pushchairs. They prevent the frame from collapsing when the pram is in use. Collapsible models that incorporate this feature are usually much safer than models that do not.
Storage Space
Though babies are small, they usually require large bags to carry everything that goes with them. Some prams and pushchairs feature extra storage space that can be used to store food, diapers, or spare clothes.
Adjustable Handles
Adjustable handles allow people of different heights to push a pram comfortably. Handles that are too high or too low can be very uncomfortable.
Why Purchase a Used Pram?
Prams can be very expensive. Traditional coach built prams can cost over 500 pounds. Parents on a budget can often buy a high quality used pram for less than the price of a badly made new one.
Considerations When Buying a Used Pram
Parents must check a used pram before buying it to ensure that it is safe for their child. Special care should be taken to make sure the brakes are functional, and that there are no sharp or broken parts poking through the padding anywhere on the pram. This may be impossible to do before a purchase when buying a pram online. However, parents can ask sellers any questions they may have before buying. As an added precaution, they should ensure that the seller accepts returns.
Finding Used Prams on eBay
Parents looking for used prams online can choose from amongst a wide range of traditional and modern models on eBay. Buyers can begin a search through the search bar on the eBay home page. If buyers are looking for a particular type of pram, they can just add more descriptive keywords to the search term. For example, a search for "Silver Cross Pram" displays a list of all the Silver Cross prams currently available for sale on eBay. If the list is very large, buyers can filter the results by several different criteria, such as the condition of the pram, its price range, and the seller's location. Buyers can also find parts for used prams on eBay.
When buying used prams, buyers must ensure that sellers accept returns in case the pram, when delivered, is not as advertised. Sellers can be contacted directly for information regarding their return or exchange policies. Buyers can also contact sellers if they have any questions regarding the item before they commit to a purchase.
Conclusion
The traditional pram has been in existence for several hundred years. It is still available in almost the same shape, but is now much safer and more comfortable. Although most parents opt for cheaper, more mobile pushchairs, prams are still available, and offer an extremely comfortable option for long walks with a newborn infant. Parents looking for prams that are easy to transport should choose a pram-style pushchair, which is foldable, but which still allows infants to lie down comfortably.
Prams must be safe for children, and parents should ensure that this is the case before purchasing a used pram. This is difficult to do when shopping online, so parents should try to buy from a seller who accepts returns. Once received, a used pram should be checked for functionality, and to make sure there are no sharp objects in the padding. Parents looking for used prams online can choose from a wide range of traditional and modern prams on eBay.