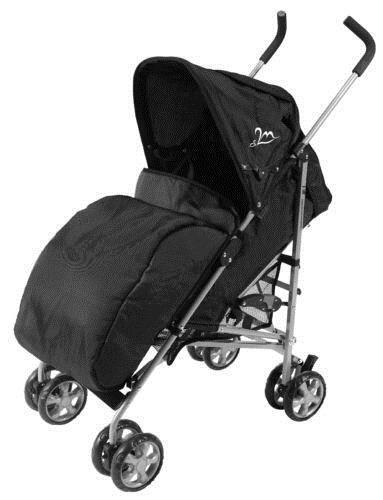 Among all the things that new parents have to think about as they await delivery is the important question of baby transport. Newborn babies do not yet have the physiology to sit upright, and so they are usually transported either lying down in a carrycot or else a pram, or in a sling. They grow soon enough, however, and from the age of about four months, they are ready for a pushchair that can get them around until they outgrow it at three years or thereabouts.
Pushchairs go by a variety of names: buggies, strollers, or even the rather grand travel system, but what they all have in common is that the passenger is seated in an upright or reclining position, facing forwards. When choosing a pushchair, there are different styles with specific advantages for pedestrians, regular car users, or people who rely on public transport. For buyers of used pushchairs, there are also accessories that can transform a bargain into a stylish ride. All of these factors are necessary to consider before buying a used pushchair.
Types of Pushchair
The basic design of pushchairs is fairly standard, with a triangular profile supported by small wheels front and back. There are, though, many variations on the theme. Aside from the standard model, the most common options are the travel system, which offers the flexibility of a detachable seat that can be used to carry the child without bringing along the undercarriage wheels, and the all-terrain pushchair, which features things like hoods to keep the weather out, and rugged, shock-proof wheels. A less common option is the jogging pushchair, which is designed for people who want to work on their fitness while taking care of baby.
Standard Pushchair
The modern pushchair was invented by Owen Finlay Maclaren, who first achieved his engineering reputation while working on the undercarriage of the wartime Spitfire aircraft. His design exploited the combination of compactness and durability vital for aircraft use to create a collapsible module that was both convenient and robust. The main things to look out for are aspects of passenger comfort, such as suspension, adequate footrests, and ease of cleaning. Safety and security are also important, so good brakes and a sturdy harness are also desirable.
Convertible Pram or Pushchair
The convertible pram or pushchair is an all-in-one solution that suits a child from newborn infancy to toddler. Two-in-ones have a pivot at the centre of gravity, where the bed can be folded down to create a seat. And three-in-ones can be configured in both of these ways. Additionally, the carriage can be lifted out to make a carrycot.
Travel System
Travel systems are designed to be used in conjunction with a car child seat. The carriage is a sort of capsule that can be lifted from the pushchair and placed in the car. Usually, a child car seat is also required, and this might or might not be part of the pushchair package.
All-Terrain Pushchair
All-terrain pushchairs are primarily designed for being outdoors. They feature equipment to protect the passenger from the climate, whether rain or excess sunlight. They are often fitted with larger wheels than standard pushchairs, and three-wheeled models are common.
Jogging Pushchair
Jogging, or jogger pushchairs resemble the all-terrain type. For all intents and purposes, they are the same except that the term "jogger" usually applies specifically to three-wheelers.
Considerations When Choosing a Pushchair
With the various shapes and sizes in mind, there are a number of factors influencing the choice of a type that best suits an individual buyer's requirements. There is domestic storage to consider, and then there are the practicalities of managing both child and vehicle when in use.
Domestic Storage
Storage concerns affect everyone who owns a pushchair although not to the same degree. If space is at a premium, then the speed and convenience of folding is less of a priority than compactness once folded.
Drivers
Similar concerns apply to drivers because normally, the chassis of the pushchair needs to go in the boot, so an awareness of its dimensions is something to have to hand while reviewing the listings. Although travel systems are designed specifically for this use, they have multiple parts, so bringing them all along, when necessary, also takes up space.
Public Transport Users
For frequent users of public transport, the most suitable pushchair design is in a way the opposite to the best kind of models for compact domestic storage. The premium consideration on public transport is that the pushchair should be quickly and easily folded, preferably using one hand.
Pedestrians
For people who primarily walk, two things stand out among the considerations to review. First of all, the pushchair needs to be as light as possible so that negotiating stairs, curbs, and uneven surfaces does not pose a problem. Secondly, and equally, the child's comfort is important, so look for a pushchair with an effective suspension.
Out of doors, another thing to bear in mind is protection against the weather. Although rain is the most obvious concern, windy conditions can disturb the child, and exposure to excessive sunshine can be a hazard too.
| | |
| --- | --- |
| Normal Usage | Pushchair Type |
| Drivers | Travel System |
| Public Transport | Standard Pushchair |
| Pedestrian | All-terrain, jogger, convertible |
The table summarises the best fit between normal usage and the type of pushchair that is likely to be most suitable. Note, however, that some convertible models offer sufficient flexibility to suit multiple uses.
Advantages and Disadvantages of a Used Pushchair
For buyers who are thinking about opting for a used pushchair, a low price is not necessarily the only factor. Given a particular budget, there is a good chance of landing a model that would otherwise be too expensive if bought new. The chief concern is about the condition and maintenance history of the potential purchase.
Considerations for a Used Pushchair
Among the considerations regarding condition, the first priority is the basic function of the pushchair. Is its undercarriage in good shape, and does the coachwork show any signs of wear? The other thing is completeness. For standard models this is not too great a concern, but often buyers in the used market are looking for one of the more elaborate types. With these, it is a good idea to do a bit of research on manufacturers' websites to find out what the package included when new, so that a seller's listing can be evaluated for completeness.
Maintenance
It might turn out that the pushchair, once bought and delivered, is in need of some maintenance to get it into best working order. There are a number of issues that can arise with the moving parts: It might be stiff while folding, or the joints might squeak; it might be difficult to steer because the swivelling wheels are sticking; and the same kind of stickiness might arise in the brakes. For all of these problems, silicone spray is advised, rather than a mineral oil such as WD40. Silicone spray can both lubricate moving parts, and help clean out accumulated dirt.
Pushchair Accessories
If there is something missing from a bargain purchase, there are listings for pushchair parts. Some of these are mechanical, but others are for comfort and extra convenience. There are spare wheels , for example, that might be specially designed for specific weather conditions. There are bumper bars , replacement straps , and various other add-ons, such as shopping baskets .
Buying a Used Pushchair on eBay
There are usually plenty of pushchairs listed on eBay. Many of them are brand new, but there is a healthy trade in used items too. Before setting out to find one, run through the various considerations regarding the normal way it is to be used, the kinds of features that you need, and the price that you can afford. To start searching, you can plunge straight in and enter the name of the particular type or model you want in the search window from eBay's home page, or alternatively you can start with a simple "pushchair", and review the results before going further.
Among the filters that appear at the left of the listings, you can expect to find one that lets you select used items specifically, or else you can put in a price range and see how things look from there. Other filters categorise the pushchairs by type, and the common terms described above should be among them.
A feature that many buyers appreciate is the watch list. You can use it to put together a few items that you want to focus on, and go back to them at a later point, maybe after visiting manufacturers' websites to search for more detailed information about a particular model.
Conclusion
In days gone by, children used to make chariots and go-carts out of old prams; now people list them on eBay. Times change, and that is all to the good for expecting parents on a tight budget. With so many things to think about as delivery day approaches, the many options available for transporting the newborn while anticipating the rapid advance of toddlerhood can be bewildering at times.
The choice should not be too overwhelming, though. Not only is there plenty of advice available, but the main considerations are pretty simple and straightforward. At the core is the question of how is the pushchair normally going to be used. Once that is settled, then the task of finding the right model becomes easy. Used in conjunction with the filters and tools, eBay's listings can be navigated with the standard terms. They are organised in a way that keeps searching time to a minimum so that buyers can quickly make a purchase and move on to the next thing to get sorted out.