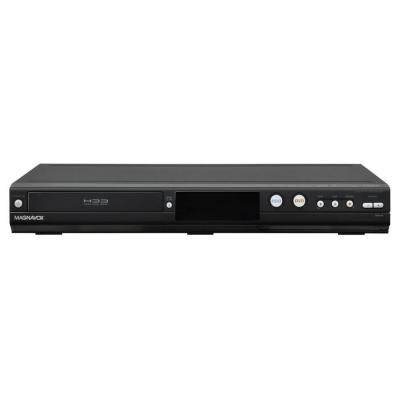 Since its introduction, the DVD recorder has become the successor to the VCR. It lets users record television programmes, to save for posterity, or simply for later viewing. DVD recorders can also be used to transfer video footage from devices such as camcorders to DVD discs. Region 2 DVD recorders are made specifically for use in a group of countries that includes the UK.
DVD recorders have now been succeeded by the personal video recorder (PVR), which records to a hard drive, and by the Blu-ray disc recorder. As a result, many manufacturers have slowed down or stopped production of DVD recorders. However, buyers looking for a DVD recorder can choose from the countless used and refurbished models available at electronic stores and online.
Buyers should understand the many features available when choosing a Region 2 DVD recorder.. This understanding lets them choose a recorder that works well with the rest of their home theatre system. They should also consider extra playback and output capabilities that some DVD recorders offer. Finally, buyers need to know where and how to purchase a high quality used DVD recorder.
DVD Region Codes Explained
DVD region codes were designed to allow film distributors to control content, release date, price, and other aspects of a film's release based on the region. There are six official regions in this digital-rights management technique. DVD players and recorders rated for one region can only play back DVDs made for that particular region.
Region Code

Area

0

Not an official setting

Commonly called "Region Free"

Either has no flag set, or has region 1-6 flags set

1

United States, Canada, Bermuda, US territories

2

Europe (except for Russia, Ukraine, and Belarus), Greenland, and French overseas departments and territories

Middle East

Egypt, South Africa, Swaziland, and Lesotho

Japan

3

Southeast Asia

4

South America, Central America, the Caribbean, and Mexico

New Zealand, Australia, Papua New Guinea, and most of Oceania

5

Central and South Asia

Africa (Except for Egypt, South Africa, Lesotho, and Swaziland)

6

China

7

Reserved for future use, MPAA DVDs, and "media copies" of pre-releases in Asia

8

International venues including aircraft and cruise ships

ALL

These discs have all eight flags set.

They can be played in any location, and on any player.
The region code indicates which type of DVDs a recorder can play. For instance, a Region 2 DVD recorder can only play Region 2 DVDs or DVDs marked "ALL". However, DVDs that are recorded on a particular DVD recorder have no region encoded, and can therefore be viewed on other players, without restrictions.
Factors to Consider when Buying a Used Region 2 DVD Recorder
Buyers should consider several factors when buying a Region 2 DVD recorder. The most important considerations are DVD formats, input and output capabilities, and recording capabilities. Understanding how these factors affect a device's use and versatility help buyers make an informed buying decision.
DVD Formats
There are a total of seven different types of DVD formats available. If the recorded discs are to be played back only on the same recorder, buyers can simply choose the type they prefer. However, if the discs are to be played back on other DVD players, then the chosen format must be compatible with the other player. Most newer DVD players and recorders play back both the "+" and "-" variants, but buyers should make certain before buying. Additionally, some DVD formats offer extra capabilities that might affect a buyer's decision. The different DVD formats are explained in the sections below.
DVD-R
The DVD-R format is compatible with most newer and older DVD players and recorders. It can only be written to (i.e. recorded on) one time. DVD-R recorders automatically find free space on the disc and record to it.
DVD-RW
DVD-RW discs feature the same format as DVD-R discs, but can be erased and rewritten many times. This format plays on most newer and older model DVD players and recorders.
DVD-R DL
DVD-R DL is a dual-layer disc that can store twice as much data as a single-layer DVD-R disc. It can only be written to once. Dual-layer discs can only be viewed on players capable of reading both layers of the disc. These discs can record two hours of video at the highest quality setting.
DVD+R
Like DVD-R discs, DVD+R discs can only be written to once. The recorder does not look for free space, but begins recording at the disc's current position, the way VHS tape recorders do. The format is compatible with almost all older and newer players and recorders.
DVD+RW
The DVD+RW format is the rewritable version of the DVD+R disc. They can be rewritten to as many as a thousand times.
DVD+R DL
Known as "double layer" DVDs, DVD+R DL discs can hold 8.5GB of data, twice as much as a single-layer DVD+R disc. Just like "dual-layer" DVD-R DL discs, double layer discs can record two continuous hours of video at high bitrates.
DVD RAM
If users intend to edit recordings, then DVD RAM is the best format for the job. DVD RAM is a rewritable format with random-access capabilities. However, it only works with recorders and players designed to support this format.
Recording Capabilities
By varying the amount of compression applied to the video signal, DVD recorders let users record more than one hour of video onto a single disc. The downside of this feature is that the more the video is compressed, the more the video quality suffers. Buyers who want to record several consecutive hours of high quality video should consider a DVD recorder with an included hard drive. These permit users to record hours of programming at high quality, which can be transferred to DVD at a later time. However, if the maximum length of high quality video recorded is less than two hours, buyers may also consider a dual-layer or double layer DVD recorder.
Output Capabilities
The type of video signal a recorder can output determines the quality of the image. Users with high definition televisions should consider the following factors to achieve the best possible image quality.
High-definition Upscaling
Some DVD recorders offer an HDMI output with in-unit scaling that upconverts video to either 1080i or 1080p. This feature produces better-than-standard-definition video on high-definition television sets, even if the source media is only "standard def".
Component Video Output
Component video output allows the highest quality video to be outputted when connected to a compatible analogue display. This video standard also supports high-definition video.
Progressive Scan
Progressive scan is one of two technologies used when displaying video on a television screen. The other is "interlaced" video. Progressive scan displays the entire image in each frame of video, while interlaced video displays alternating horizontal lines of the image in one frame and the other half in the following frame. This is indicated by the "i" or "p" that is noted after a display's resolution. For example, "1080i" indicates interlaced video, while "1080p" indicates progressive scan. The video produced by progressive scan is higher quality and more natural-looking.
Input Capabilities
While all DVD recorders have standard video input jacks, buyers considering higher quality recording should look for those with component input capabilities. There are no DVD recorders with HDMI inputs, since this standard includes copy protection. In addition to video input from satellite receivers or cable, buyers should consider other inputs such as FireWire that allow the transfer of video directly from a camcorder to DVD. Buyers who anticipate connecting and disconnecting devices to the DVD recorder regularly should also consider a DVD recorder with front panel input jacks. Front panel jacks make plugging and plugging devices much more convenient.
Programming Capabilities
All DVD recorders allow manual programming, just like VCRs. However, buyers who want to record from satellite or cable systems that use set-top boxes require a recorder that can control the receiver or cable box. Such recorders feature an IR blaster, a wire that runs from the recorder to the front of the infrared remote sensor on the receiver or set top box, and can change channels. Some recorders also provide an electronic programme guide, or EPG, that allows point-and-click recording.
DVD Combination Recorders
DVD recorders can also be classified into three types depending on what other media they accept.
DVD recorders that only have DVD drives
DVD recorders with built-in hard drives
DVD/VHS recorders
Recorders with only a DVD drive function like a VCR, except instead of a tape, the DVD recorder writes to a disc. These are a good choice for people who wish to archive home video from camcorders or record programmes to disc. Some recorders provide rudimentary editing functions, but this type of recorder is not ideal for complex editing.
DVD recorders with built-in hard drives add the functionality of a personal video recorder to the device. With this type of combination recorder, buyers can edit video before writing it to disc. They can also record several hours of high quality video and then later move it to DVD.
DVD/VHS recorders are an ideal choice for users who have a large number of VHS tapes that need to be archived on DVD. In some cases, it is also possible to record from DVD to VHS.
Built-in Tuners
Buyers who regularly record standard-definition cable content or over-the-air (OTA) programmes should consider a DVD recorder with a built-in tuner.. The cable from the satellite dish or antenna is connected directly to the recorder without the need for another device. Some DVD recorders can tune in more than one channel at a time. This lets users view one channel while recording another.
Timeshift
Also known as "timeslip" or "chase playback", the timeshift function lets users view a programme while it is still being recorded. Users can "catch up" by skipping commercials, can pause playback, and can rewind and replay a section. This makes watching live TV almost like watching a pre-recorded video.
Playback of Other Formats
While the main function of a DVD recorder is to play and record DVDs, many models also support playback of other video and audio formats. Some of the common types are:
DivX videos
MP3 audio
WMA audio
Image files
Buying a Used Region 2 DVD Recorder on eBay
Buyers looking for used Region 2 DVD recorders can choose from a wide range of models on eBay. Begin a search by visiting eBay ' s home page and initiating entering a relevant keyword phrase into the search bar. If you know you want a particular feature, brand, or model of DVD recorder, simply add more specific and descriptive keywords into the search field. For example, a search for "DVD recorder with tuner" returns a list of all DVD recorders with tuners currently available on eBay. You can also find all different formats of DVDs on eBay.
When purchasing used or refurbished electronic items, do not hesitate to ask sellers any questions you may have regarding the item for sale. You should also find out what the seller's return or exchange policy is, in case you must return a DVD recorder that is not as advertised. If you can find a seller near you, you might be able to arrange for a local pickup, if the seller is comfortable with such an arrangement. This lets you avoid costly shipping expenses.
Conclusion
DVD recorders were introduced as the successor to the VCR. They offer the same functionality, but record on DVD instead of videotape. In recent years, DVD recorders have themselves been superseded by personal video recorders and Blu-ray disc recorders. Buyers looking for DVD recorders can still purchase new, used, or refurbished units. Region 2 DVD recorders can play back commercial DVDs designed for playback in the UK and other Region 2 countries. However, no region data is encoded when using the recorder to create a DVD, so playback on other devices is not a problem. Buyers should consider several factors when choosing a DVD recorder. These include the disc formats the recorder is capable of using, the various output signals it can transmit to a display, the presence of an internal hard disk, editing functionality, and other capabilities. DVD recorders can be found in the audio-visual section of electronics shops, or online at audio/video websites. Buyers looking for used Region 2 DVD recorders online can find a wide range of models to choose from on eBay.