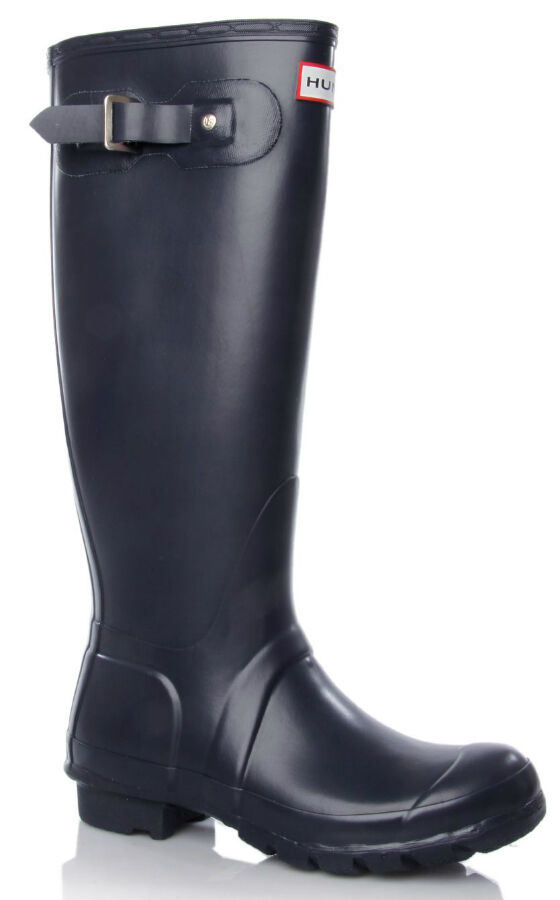 Quality Wellington boots are comfortable, warm, dry, and long lasting. They are suitable for any use, such as all-day wear, sports, and outdoor work. If boots are leaving an individual with cold, sore feet or need replacing after a season of use, those boots are not quality Wellington boots. Wellington boots aim to keep the feet as dry as possible. These boots are traditionally hand-made of natural rubber, but there are now Wellingtons available in other, cheaper materials. These have made Wellington boots more affordable and enabled them to be mass produced.
The best quality Wellington boots are made of all natural rubber. This gives the boots the desired characteristics of suppleness, resilience, comfort, and waterproofness. Cheap Wellington boots are made out of PVC, that is, polyvinyl chloride. This gives the boots the look of rubber, but allows for manufacturing at a fraction of the cost. Rubber Wellington boots are manufactured through a process called 'vulcanising'. This is when a polymer of rubber is subjected to large amounts of high pressure at high temperatures. This allows the rubber to be moulded into the hard-wearing and durable shape of a Wellington boot. Vulcanisation changes the compound structure of the rubber polymer so that the rubber of the Wellington boot remains in its preset shape after use. It also ensures that the boots can stand changing temperatures and pressures that could otherwise damage the rubber.
History
Wellington boots take their name from the first Duke of Wellington, Arthur Wellesley. He wore a modified version of English riding boots that became known as Wellington boots. Wellesley's boots were made of calfskin leather with all the trim cut off, and were cut to fit closely around the leg. The heels were low-cut and the boot stopped at mid-calf. The boots were designed to be durable for battle, but comfortable enough to be worn daily.
Wellington boots were first made out of leather, however, in 1852, this began to change. Hiram Hutchinson met Charles Goodyear, who had just perfected the invention of vulcanisation. Hutchinson acquired the patent to manufacture shoes and moved to France to start the company known today as Aigle. The introduction of the rubber, waterproof boot was an instant success.
Wellington boots were used by European allies during World War I and again during World War II. The Northern British Rubber Company constructed and manufactured boots that were suitable for wear in flooded European trenches. Ultimately, more than 1.2 million pairs of Wellington boots were produced for the British Army. By the end of World War II, the Wellington boot had become popular amongst men, women, and children as the mandatory footgear for wet weather wear.
Wellington boots were immensely crowd-pleasing due to low cost and ease of manufacture. Other forms of Wellington boots began to crop up, including the steel-toed versions to meet occupational health and safety requirements, and green Wellington boots, which are preferred for outdoor farming and riding.
Qualities of a Wellington Boot
There are several qualities that set Wellingtons apart from other types of boots.
Neoprene Lining
Neoprene, which is used to line the main body of the boot, keeps the feet warm, especially in muddy and wet conditions. This type of rubber has closed cell construction that traps in heat to make the boot very insulating to the foot. It is an excellent water repellent and is recommended for use in wet, cold, and muddy conditions.
Walking Sole
The highest quality Wellington boot has a sole that is similar to walking boots. The sole should be made of vulcanised rubber with a firm tread for excellent grip.
Sizing
Quality Wellington boots are manufactured using European craftsmanship and are sized to a European size scale. European sizes are not equivalent to UK sizes, so it is important to determine the correct size. While the best practise is to purchase a pair of Wellington boots that are the same size as shoes, going up half a size is a good idea if they are to be worn with thick socks for work or sports.
| British | European |
| --- | --- |
| 2 | 34 |
| 2.5 | 35 |
| 3 | 35.5 |
| 3.5 | 36 |
| 4 | 37 |
| 4.5 | 37.5 |
| 5 | 38 |
| 5.5 | 38.5 |
| 6 | 39 |
| 6.5 | 39.5 |
| 7 | 40 |
| 7.5 | 41 |
| 8 | 42 |
The Manufacturing Process
The manufacturing process of Wellington boots begins with the sole. The rubber that forms the sole comes in blocks of rubber fibre that are compressed into thin sheets. A chemical process (vulcanisation) is added to the sheets to force the fibres to become stronger and solidify into pliable rubber. These sheets are cut into pieces that are placed in a mould and then heated in an oven to create the shape of the base or sole.
The leg section is created by cutting the sheets into the shape of the boot. The rubber is stitched to create a seamless seal, and then turned inside out. Several bands are attached around the boot for added structure and it is checked to ensure there are no air pockets and that all seals are solid. The leg section is attached to the sole with glue or stitching and placed in the oven again to complete the boot.
Wellington Boot Care and Advice
To take off Wellington boots, always use a boot remover. This alleviates excessive wear to the heel, which may cause cracking. (This also eliminates the effort of removing the boots and places less pressure on the back.) Cleaning the boots is simple, requiring only washing with clean water. Let them dry in a cool, well-ventilated place. After cleaning, spray on a silicone protector. If the Wellington boots are zippered, never store them with the zipper open. Always clean the zipper, if it becomes clogged with dirt or grime, by washing, drying, and spraying with silicone protectant until the zipper runs uninhibited. This routine should be followed every two to three weeks, regardless of wear, so that the boots will last longer.
Tips on Selecting the Best Wellington Boots
There are many colours and styles of Wellington boots available for purchase. Choose a boot that will complement the individual's fashion sense, so the wearer will feel confident and wear them more frequently. An individual should choose a pair of boots one half size larger than her normal shoe size, not only to accommodate the wearing of thicker socks but, interestingly, when the leg of the Wellington boot clings to the the individual's calf, it tends to make the leg look thicker. A slightly bulkier, looser leg, on the other hand, creates the illusion of a slimmer and more attractive calf.
To rock out Wellington boots, there are several ways they can be worn.
Shorts
Wear boots with shorts and a tank top for a casual look. For sophisticated appeal, wear Wellington boots with trouser shorts and statement accessories. If the weather is cool, add wool tights or knee-high socks.
Skirts and Dresses
While it may seem strange to pair a flirty dress with rubber boots, this look is a great match. The key is to use complementary colours. Wellington boots should add to the outfit, not distract, so avoid boldly patterned fabrics that tend to break up the look. An A-line dress is an excellent choice to wear with boots.
Leggings and Jeans
Nothing says comfort like a pair of leggings or jeans paired with boots. Wearing them under boots moves the wearer seamlessly from rainy or snowy outdoors to indoors in style. Pair the jeans or leggings with an oversized sweater or coat in the winter, or a chemise, scarf, and bangles for a casual summer look.
Finding Used Wellington Boots on eBay
If you are looking for a used pair of Wellington boots, eBay is an excellent place from which to start. To begin your search, enter 'Wellington boots' in the search bar on eBay's home page. If you want to narrow your search options, enter any descriptive keywords in the search engine for the features you desire. If you wish to source only top-rated sellers, choose that option under 'Categories'. These sellers are recommended for their fast delivery and excellent service by previous eBay customers.
Several things to look for when perusing listings are how much postage is required for shipment, delivery estimates, types of payments accepted, and return/exchange policies. Some sellers offer incentives, like free, combined, and/or expedited shipping, and free returns. Photos are a plus when viewing listings to check the boots being sold for good tread, to verify there is no cracking or damage, and determining the precise colour. Make sure the photo is an actual depiction of the item for bid vs. a stock photo.
Conclusion
Wellington boots have a rich history, dating all the way back to the late 18th century through World War II and beyond. They are renowned for their workmanship and quality and are popular all over the world. Wellington boots can be worn for work, outdoor activities, or as a fashion statement. They are available in a variety of colours and patterns to match any outfit. They are also available in many work varieties, like the steel-toed and steel-capped varieties.
The unique construction of these boots is the result of a patented technique called vulcanisation, which creates a polymer of rubber at high pressure and temperature. This process gives the boot its characteristic pliable shape that returns to its original state after use. Don't be fooled by cheap alternative boots, as these will wear out rapidly and necessitate replacement of the boots over time. Wellington boots are designed to last. With proper care and cleaning, these boots will retain their attractiveness and durability for years.