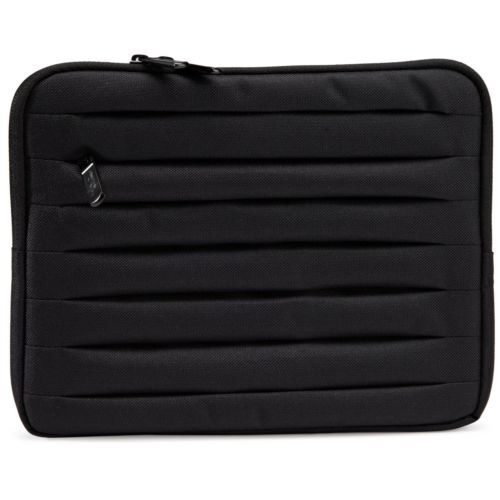 Tablets are one-piece mobile computers that typically offer the same operating system as the Smartphones made by the same company. They are controlled with a stylus or finger and have a multitude of features for users to enjoy. Because of their small size, they are much more portable than laptops are and can even be attached to a keyboard for those who need to be able to type quickly.
eBook readers on the other hand do not have access to applications, music, or Internet browsing. They are built only to download and feature digital books. The first eReader was introduced to the market in 2007 and started a digital book craze that has not ended. Downloading books on tablets and eReaders not only saves money because the books are cheaper, but also saves space. People can have all of their books on one tablet instead of having a house full of paper books.
Whether people own a tablet or an eReader, there are many accessories that can make their reading experience even more convenient and enjoyable.
Types of iPad, Tablet, and eBook Accessories that Improve Reading
Tablets make reading books, magazines, the news, and social media so much easier. However, there are accessories that people can add to their devices to make reading even more convenient, fun, and simplified.
iPad, Tablet, and eBook Battery Packs
Tablets and eBook readers come with rechargeable batteries that are designed to last for hours. However, when travelling, people do not always have access to a charger, and after a reading for a few hours, the battery will die. Without power, the user has to revert to a paper book.
Luckily, there are ways to boost the battery life. Some of the devices have removable batteries that can be replaced by the user. If this is the case, purchasing a spare battery to have on hand may not be a bad idea.
For those that do not have removable batteries, there are still more options. There are also external batteries shoppers can get that connect to the tablet through a cable. The batteries are larger so they hold more of a charge. Another option is to get a solar charger. They work best outside, but still absorb a little light when indoors.
iPad, Tablet, and eBook Memory
Because tablets and eBook readers are so small, they are limited on the amount of space they have to store things like books, videos, pictures, and music. Even the devices with the maximum amount of memory do not even come close when comparing them to the memory that computers come with. In addition to this, the devices with more memory are very expensive, often costing more than some laptops. Typically the maximum amount of memory offered is 64 GB.
In order to allow more room for books and other digital items, people can either purchase an external hard drive to store their files on, or they can get an SD card with extra memory for the devices that are compatible.
External hard drives are convenient because they can also be used with computers. However, carrying them around can be cumbersome. SD cards on the other hand, are easily installed inside the device. Unfortunately, not all tablets and eBook readers have expandable memory. Manufactures often do this to force buyers into purchasing a more expensive device.
iPad, Tablet, and eBook Stands
Stands are used to keep up the devices on their own so that people do not have to hold them on their own all the time. Most of the time, it is automatically assumed that this is only useful for watching videos. However, this can make reading more convenient as well. For example, readers can lie down and get comfortable without having to hold their device.
All kinds of stands are available to choose from. Some have flexible supports that are moveable. This allows people to adjust the angle of their screen. Others are fixed and not adjustable. Another option to to purchase a case for the tablet that has a stand built into it. This way the device is protected as well.
iPad, Tablet, and eBook Styluses
Touch screen devices respond to the touch of fingers or a stylus. A stylus is a pen that can also be used to control the screen. Some people prefer use these to scroll through their books or browse digital magazines because they don't leave fingerprints. They are particularly useful when typing because they are more accurate. Searching for reading material may be difficult if it is hard to type.
iPad, Tablet, and eBook Lights
Another useful accessory to have when reading is a small light that attaches to the tablet and illuminates the screen. Typically, they clip onto the side of the device and have a flexible neck with the light at the end of it. They can be moved around and adjusted to find the right angle.
iPad, Tablet, and eBook Adapter Cables
Not all tablets come with ports for external devices such as a USB hard drive, which means that it is harder to get data from another computer or tablet. Since the majority of people have several different kinds of electronic products such as laptops, desktops, mobile phones, and tablets, it is frustrating not being able to sync them. However, there are adapter cables for tablets which have a USB port on one end, and a mini USB port on the other.
iPad, Tablet, and eBook Cases
Although cases do not directly affect the process of reading, they can help out. Some of them have extra features such as stands and lights. They also keep the device protected from damage due to dirt, dust, or dropping it. Some are even waterproof, making it possible to read and navigate the tablet while lounging at the pool.
| | |
| --- | --- |
| Type of iPads, Tablets, and eBooks Cases | Description |
| | Carrying cases are convenient for people who prefer to hold onto a handle and perhaps put other things inside the case as well. Some of them are fitted so that only the tablet can fit inside, but regardless of the case size, its distinguishing feature is the handle |
| Closed Pocket Case | The body of these cases resemble a sleeve that the devices fit into. They then have a flap that closes over the top to secure the tablet or eBook reader inside |
| Keyboard Case | These particular cases come with a built in keyboard that folds up inside the case |
| Sleeve Case | These sleeves are fitted to the size of the tablet and it fits snugly inside without any other form of security to keep it in |
| Solar Case | Solar cases have a panel on the exterior so that the tablet stays charged when it has access to light |
| Stand Case | As mentioned earlier, these cases double as a stand for the device when opened |
| Wallet Case | Wallet cases resemble a large wallet with extra pockets to keep cards and cash in |
| Waterproof Sleeve Case | The waterproof sleeves are clear and fit snuggling around the tablet. They are designed so that people can still touch the screen through the case |
Keep in mind that even universal cases still have to be selected based on the size of the device. The most popular tablet and eBook reader dimensions are 7 and 10 inches. However, there are other sizes as well.
Shop for iPad, Tablet, and eBook Accessories on eBay
Since there are several kinds of accessories available for avid readers, it makes sense to find one place that has a large selection of everything available. Local shops are not able to stock everything so they have a limited inventory. However, websites like eBay host thousands of sellers with all kinds of products to browse through, including used and refurbished ones.
To see the available accessories, type in the product name of what you are looking for, such as "tablet case" or " tablet light" into the search bar. After you have performed the search, you can narrow down the selection by choosing the condition, preferred brand, and price range of the product. You can then begin finding accessories that you like. If you find one in particular, try typing its name into the search bar to see all of the sellers that have it listed. This way you can compare prices and find the best deal.
Conclusion
Tablets make reading easier in so many ways. Without them, people would not be able to carry as many books or magazines as they want with them on trips. Travelling with a lot of paper books or magazines is a hassle and difficult to do. By compacting them all into digital format on a tablet or eReader, they can be taken anywhere and accessed easily. The possibility of losing the material is also gone because most books are stored on online accounts. Even if the tablet or eBook readers were damaged, the material could still be accessed again later on another device.
Accessories for the devices can make reading even easier that it was before. Stands, lights, extra memory, battery power, and a stylus are excellent accessories to pair up with a tablet or eBook reader. In various ways, they make it more convenient to read on a tablet that it was before.