Vintage computers are becoming very collectable,
And have you seen the price of a Sinclair ZX80 lately,
You will be very lucky to get your hands on one for less than £500.00 Yes £500.00,
And i have seen a rare Commodore 232 computer up for sale for £1`500.00 Yes £1`500.00,
Prices of any vintage computer machines seem to be rocketing,
Acorn atoms don`t come up for sale anymore and the Jupiter ace will command a £800.00 tag
Atari falcons now fetch around £900.00
Commodore Amiga A1200 around £200.00
So check your loft because if you were into computers in the 80`s like i was you may be sitting on a small fortune !!
Heres some retro heaven for you,
Sinclair ZX80 Machine from the 1980`s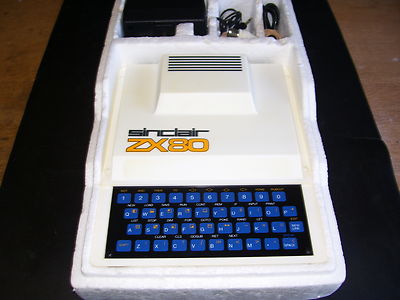 If you are looking to buy a vintage computer system,
Look no further than premier-car-audio co uk
Where we have a select collection of rare vintage machines,
Which will only appreciate in value.
The Sinclair ZX80 is a home computer brought to market in 1980 by Science of Cambridge Ltd. Later to be better known as Sinclair Research. It is notable for being the first computer (unless one counts the MK14) available in the United Kingdom for less than a hundred pounds. It was available in kit form for £79.95, where purchasers had to assemble and solder it together, and as a ready-built version at £99.95. The ZX80 was very popular straight away, and for some time there was a waiting list of several months for either version of the machine.