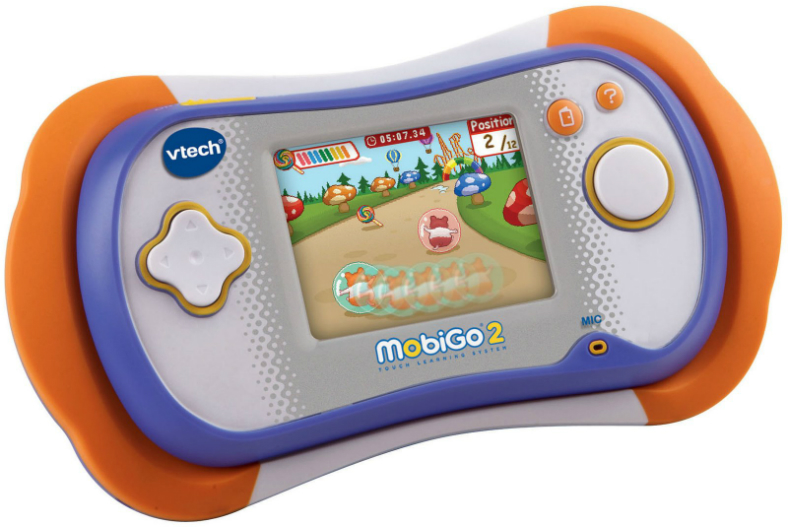 VTech are an award winning company that specialises in electronic learning products (ELPs). The company has been making ELPs for over thirty years and their products are among those most trusted by parents, and most loved by children.
Buying VTech products on eBay is a great idea as the site offers a large variety of products old and new, as well as excellent value for money.
This guide will explore some of the products on offer and how to find and purchase suitable ELPs using eBay.
Electronic Educational Toys
Electronic educational toys and games teach various skills and lessons to children through interaction. They are a relatively new form of educational toy but are fast becoming the preferred choice for many parents around the world. VTech began manufacturing ELPs in the 1980's.
The first ELP the company created was a very basic unit aimed at teaching children fundamental spelling and maths. Since then, VTech has produced a large selection of electronic educational toys covering an array of skills and topics for many different age groups. The easiest way to categorise VTech products is by the toy's recommended age range.
Birth – 6 months
VTech products manufactured for this age range focus on the progress of visual and audio sensory skills, as well as improving hand and eye coordination. These include teaching the child basic shapes, colours and sounds. All products in this age range are known as VTech Baby.
These products aim to stir the child's curiosity and develop memory.
All products contain some sort of audio element such as pre-recorded lullabies.
All products contain visually stimulating elements e.g. mirrors, parts that light up when pressed.
Products include mobiles for cribs, nursery books and stuffed animals.
Playmats with bright colours and lots of interactive features encourage exploring, dexterity use and perception development.
6 – 18 months
There is a greater variation in toys available for this age range.
Rollers and wiggle toys teach the baby how to crawl.
Baby walkers teach the child to balance and how to sit and stand independent of help from an adult.
Products sold in this age range offer a greater level of interaction and encourage the child to use the more expressive parts of their brain. Motor skill refinement is a big focus and the toys come with more functions and a greater level of complexity.
There are many products with musical elements that develop vocal skills and speech recognition as well as enhancing musical skills and creative interests.
Play phones and laptops teach basic cause and effect and encourage imitative play, an important learning process for all children.
Constructive toys such as road building sets teach logical thought process and how to do things step by step. They also assist with basic problem solving.
VTech Baby Bath Toys provide entertainment for children while having a bath.
18 – 36 months
Toys in this range further aid with teaching the child how to walk independently.
There are more complex versions of toy phones and laptops that further develop imitative play.
Books with audio elements teach children letter sounds and phonics, helping them to learn how to speak. These products also teach basic math skills and how to identify numbers.
There are lots of toys that encourage imaginative and role-play. These elements are beneficial to a child's creativity and also assist with cognitive development.
3 – 9 years
Toys found in this age range are lot more educationally focused as they aim to prepare the child for skills that will be needed when they start school and are vital in the continued development of those skills while the child is attending school.
Learning laptops teach vocabulary, pronunciation, reading, math and develop good study habits in the child at an early age.
Photography and video cameras stimulate creativity.
Game systems offer a more detailed level of interaction and are beneficial to developing the concentration skills that will be required of the child in a classroom.
VTech Electronic Learning Systems
VTech has a number of learning systems that offer a greater degree of education through interaction. These systems are considerably more expensive than the standard electronic learning products but many can be found at a reasonable price on eBay. The benefit of using a learning system is that they can cover a multitude of topics and have a longer lifespan than the standard electronic toys.
The VTech Storio is an interactive e-reading system aimed at children aged between three and seven years. The Storio works like a normal e-reader in that different titles can be bought and read on it, but it offers an interactive element that encourages concentration. The Storio helps with reading, vocabulary and problem solving. There are a number of licensed titles available for it including Dora The Explorer, Scooby-Doo and Shrek.
The VTech V.Smile Learning System is a gaming system that requires connection to a television for it to be operational. The V.Smile is aimed at children aged between three to nine years and there are a number of licensed titles available for it. The system offers varying levels of skill depending on the age of the child using it. The V.Smile is also available with a motion sensor similar to that found on a Nintendo Wii.
The VTech Mobigo Touch Learning System is a handheld gaming system similar to a Nintendo GameBoy.
The VTech InnoTab is a learning app tablet aimed at children between the ages of four and nine years. It is similar to tablets like the iPad in function, but is designed to be used solely by children. Learning apps can be downloaded from the VTech website by an adult. InnoTab headphones for use with the tablet are also available to buy and contain an in-built volume limit for safety precautions. The InnoTab is one of VTech's most popular products and runs on rechargeable batteries.
Searching For VTech Products On eBay
Log onto eBay.co.uk to being the search.
Click the All Categories link found beside the search bar on the title page.
When on the Categories page, scroll down the Toys heading and click More.
Click on the Educational Toys link to be brought the related listings page.
Type VTech into the search bar and press enter.
Scroll down to Brand filter found in the Categories table on the left.
Click on the VTech box ensure that only VTech products are listed.
VTech Listings Page
VTech products for sale on eBay can be browsed through using the listings page. To change the number of products shown on the page scroll down to the bottom of the page and click on the appropriate box. Pages can contain 25, 50, 100, or 200 listings at any time.
The Sub-Type filter allows buyers to search for toys listed in specific areas of interest. These include the Alphabet, Reading and Writing, Musical Toys, Mathematics, Geography and Puzzles. Use this filter to speed the search up and make the results more precise.
The Age Level filter is very useful as it will list age appropriate products only. Use this to quickly eliminate any products that are not suitable for the child.
VTech sells a number of licensed toys from brands such as Disney, Mattel and Nickelodeon. Use the Specific Character and TV/Film Character filters to find certain products that use these brands.
VTech toys on eBay can be listed by Price, Location, Item Condition and the Time left in the auction. To modify the listing simply click on the Sort By drop down menu found at the top of the page.
If looking for a specific VTech product, remember to enter as much information into the search bar as possible. Use eBay's Wish List function if difficulty is encountered when looking for a VTech toy. The Customer Support page will help any buyers who are having trouble navigating the website.
VTech Item Page
Click on the title of a VTech listing to load up that product's individual item page. The item page contains details about the product, the auction and the seller.
All eBay items should be accompanied by a photograph of the item in its current state to give indication of its condition. It is not recommended that buyers purchase VTech toys that are without a photo as there will be no way to guarantee what condition the product will be in when it arrives.
The information to the right of the photo deals with the current bid on the toy, the time left in the auction and the toy's current location. There is also the option to save the seller or see the other items they have listed.
The Seller Information to the right of this contains a brief summary of the seller's previous transactions and dealings on eBay.
The Description box contains other information from the seller for the buyer. Always check this box as it may contain further details about item condition etc.
The Postage box contains information about the cost for postage and the estimated delivery time.
The Ask A Question feature found at the bottom of the page can be used to request additional information or photographs of the toy. Never hesitate to use this function, as the majority of eBay sellers will reply quite quickly.
If the VTech toy is being sold by a business then their contact information will be found at the bottom of the page. Refund policies will also be found here.
The Seller
Always check the seller's history before making a purchase. If the seller has received a large amount of negative feedback then search for another VTech listing from another seller. Read through the buyer comments and look for information about the toy's condition, missing parts etc. This is a quick and easy way to see if the toy will be as described and in working order.
eBay's online transactions are all handled by PayPal, and the Buyer Protection Programme protects all of eBay's users. Contact the Resolution Centre if any problems are encountered when making a purchase.
Conclusion
VTech are one of the most well known electronic learning product specialists, and their products are known for their innovative and durable design. VTech combine education and fun in a perfect balance that keeps children engaged and entertained, while helping to teach them core skills.
Buyers should always use eBay to search for VTech products, as the variation of products and value for money is something that they will not find in any store or on any other site. Remember to keep in mind the child's age and the area of interest that product will help them with.