Varilight remote dimmer switch produced by UK Manufacturer with exceptional reliability and brand name.

Based in the UK, the manufacturer has an excellent reputation with over 25 years experience. Winning awards such as 100% Lighting Design 2007 and the Queens Enterprise award.

Doyle and Tratt products Ltd (brand name varilight) was established in 1972 and quickly became the UK's leading dimmer switch manufacturer. We have always had a well deserved reputation for quality and durability in dimmer design and manufacture and we remain focussed on innovation to lead the way in new dimming technologies.
In 1985 we developed a brand new method of manufacturing decorative wiring accessories (cold pressing), a technique which has been adopted as the industry standard due to its superb long lasting finish. the range hhas grown constantly, culminating with addition of the dimension screwless range, again , the first of its kind in the UK market and using a fixing method which has been often imitated.
the last few years has seen a diversification into lighting products with the development of the worlds first dimmable CFL. This product has won multiple awards and shows our commitment to providing practical and energy saving dimming solution to the market.
Varilight are a family business, with an unrivalled commitment to service and value for money. We remain committed to manufacturing in the uk with the head office based in rural West Sussex and our factory in shropshire. we had recently invested in a new automatic production line using pick and place technology, us to manufacture an even wider range of products here in England.
Customer service and breadth of range, remain key to our business and manufacture a massive range of over 3000 products. We aim to have all products in stock at any time and we also have a manufacturing capability at our Sussex headquarters to react to unusual orders at extremely short notice.

The remote control switch is infra red and will work from 50 feet away.

It is a standard replacement for your standard switch, no additional wiring required.

In a 2 way circuit you cannot use two of the same remote dimmers you must use a master and a slave switch. Use any number of slave switches in a multiway circuit to create dimming from multiple locations.

A 2 way circuit would be something like top and bottom of a stair case. You would put one Master in with one slave, not you cannot use two master dimmers on the same circuit and a slave dimmer switch will not function without a master dimmer.

Basically the slave dimmer loops the circuit and allows an on/off switch and dimmer switch at the 'secondary' way location to function with these remote or touch dimmer switches.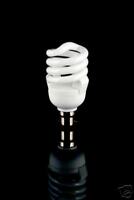 You can now use these remote dimmers with the Varilight Digiflux Energy Saving Light Bulbs as pictured to the left, with amazing results, 20w of power creating 100w of light and best of all they are instant light and dimmable.

The remote dimmer also has a soft start operation, insuring your light bulbs don't have instant power, therefore it will extend bulb life, saving you money on replacing bulbs and also help the environment as the more hours you get out of the bulb the less replacing you will do.

Link now to a full video (By me) on You Tube, further videos to go online soon:

http://uk.youtube.com/watch?v=8un7yZF_I5E
4 Gang remote dimmers do not come in 400w each module as this will get too hot and melt the face place. Therefor 4 gang remote dimmer are only in 4 x 250w.

Thanks for Looking, we are constantly creating blogs, adding images and products, if we can be of any assistance, please feel free to call 0800 043 5532 or direct line is 01342 774 732