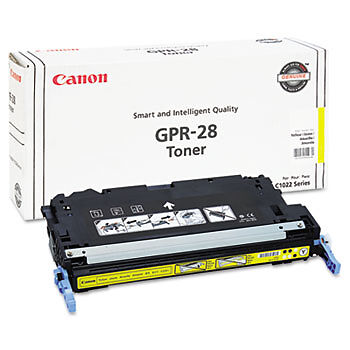 Canon laser printers are a great option for consumers who want high-quality laser printers that do not skimp on functions and features. Canon printers are fast, versatile, print on both sides of the paper for maximum efficiency, and offer the option to print colour or black and white. Canon laser printers range in price depending on the functions of the printers, so buyers should select the best printers for their budgets and needs.
For consumers who already own and love their Canon printers, maintaining the printers is really the best way to keep the printers running well for years to come. One of the best ways to do this is to ensure that the toner cartridges are replaced when they begin to get low. This also ensures that no documents have to wait for new toner cartridges, and having an extra cartridge on hand saves consumers time and money. There are a variety of toner cartridges for the various Canon printers on eBay, and consumers should pick ones that fit their needs as well as the cartridges that are compatible with their models of Canon printers.
Black Toner Cartridges
Black toner cartridges are a necessity for most printing, copying, and faxing jobs. There are a couple of different types of black toner cartridges for Canon printers and all-in-ones, and the best way for buyers to know which ones to purchase is to ensure that they know the model name and number of their printers, such as the Canon iSensys MF3010. The model as well as the numbers following it help the users pick compatible toner cartridges to use with their printers.
Standard Cartridge
A standard black toner cartridge is used in most all Canon printers and copiers. There is a number on the existing cartridge, and the replacement black cartridge should match this number. This type of cartridge is the standard black cartridge that goes in all Canon printers. The only difference is the variation of cartridges based on the different models of printers. A black toner cartridge works alone or in conjunction with colour cartridges to produce flawless text and graphics using a Canon laser printer.
Drum Cartridge
A Canon drum cartridge is another type of Canon toner cartridge. A drum cartridge is only used in certain models of Canon printers; not all of them, so buyers need to consult their users' manuals or check out the existing toner cartridge to see whether or not a drum cartridge is needed for their particular Canon printers.
Drum cartridges are not like standard toner cartridges, and may not need to be replaced as often as a toner cartridges do. The drum cartridge helps produce better print jobs and works in conjunction with a toner cartridge.
Some drum cartridges include toner and some do not. Canon does make drum cartridges that include the toner, so the buyers can skip the extra step of purchasing a toner cartridge if they have printers that need drum cartridges as well as toner to operate successfully.
Copier Cartridge
Canon also offers separate copier cartridges, which are made especially for copying use. Black copier cartridges ensure that the users receive the highest quality when producing black and white copies printed from their Canon copiers. Copier cartridges may not be compatible with some Canon printers.
Since they are made to produce perfect copies, copier cartridges are a better option for buyers who make copies frequently and need a high yield, high volume black toner cartridges for copying purposes.
Colour Toner Cartridges
Though black cartridges are a necessity for any copier or printer, Canon also makes an array of colour toner cartridges for printers, copiers, and all-in-ones. The single cartridge system that Canon offers users makes replacing and removing cartridges a simple process that can be completed in seconds without difficulty.
Individual Colour Cartridges
The most convenient thing that consumers like about Canon colour toner cartridges is the fact that they all come separately instead of the colours all being on one cartridge. So consumers can simply replace the colour they are out of instead of having to spend money to replace all of the colours together, and end up wasting ink as well as money.
Like black Canon cartridges, colour cartridges must be compatible with the printer they match to produce great results. Some of the colours of Canon colour cartridges that buyers see include magenta, yellow, brown, blue, red, and green. The cartridges are easy to replace when they get low, and each cartridge is compatible with many types of printers, so finding the one that is compatible to each user's printer should not be too frustrating.
Canon Toner Cartridge Comparison
When consumers are looking to purchase replacement toner cartridges for laser printers or copiers, there are many options, and it can sometimes be confusing. The best way to know which type of cartridge is needed is to write down the number on the existing cartridge, or to know the model and series number of the printer that the cartridge is going to be used for. Buying the wrong Canon cartridge can result in frustration, so it is best for buyers to know exactly which kind of cartridge is needed to keep the printer running successfully.
| Type of Cartridge | Printer That is Compatible | Price Range of Cartridge |
| --- | --- | --- |
| Colour cartridges | All Canon printers and all-in-ones | £-££ |
| Black cartridges | All Canon printers and all-in-ones | £-££ |
| Copier cartridges | Canon copiers or multifunction copy machines | ££-£££ |
| Drum cartridges | Only printers that require a drum; not all Canon printers have this | £££-££££ |
Consumers should remember that toner cartridges that are not made by the original Canon company cannot be guaranteed as far as quality goes. Some consumers may be tempted to purchase third-party created ink due to the lower cost, but without the promise of Canon quality, it may not be a worthwhile purchase. Buyers should also keep in mind that they should not buy an excess of toner cartridges even if they can get them for a great price, unless they use a large amount of toner.
Toner cartridges are best used within two years of when they are purchased, and they can become clumped up or the performance of the toner may be reduced. Buyers should store their toner cartridges in a dry place that does not get sunlight or any type of moisture. Sunlight and moisture can ruin the toner.
How to Buy Canon Toner Cartridges on eBay
If you are ready to replace a low toner cartridge inside your Canon printer, copier, or all-in-one, eBay is a great option for purchasing replacement toner cartridges at an affordable price. Use the home page or any internal page to key in search terms, such as "Canon colour toner", or navigate to the "Toner Cartridges" category to shop by brand, colour of cartridge, or price range. Some sellers you see are offering refurbished or remanufactured toner cartridges, but it is always best to buy new, original toner cartridges to ensure the results you are used to getting with your Canon printer.
Some sellers may offer a discount on bundled toner cartridges if you need more than one or two. This is a great way to get a good deal on additional toner, and it is always a good idea to have a backup cartridge on hand, especially if you use your printer daily and replace cartridges with some frequency. If you are not sure if the toner cartridges you are looking at will work with your printer, go to the seller's page and click on "Ask a Question" to discuss the cartridges with the seller and inquire in more detail about the items before you make a purchasing decision. Find out if the cartridges are new and still in their original packaging, and check the seller's feedback before you buy to ensure you are buying toner from a quality seller who has had many successful transactions on eBay.
Conclusion
Canon laser printers are good products that offer the users many functions when it comes to work or home printing, copying, scanning, and faxing. Instead of using messy inks or solid sticks that need to be replaced more often, Canon laser printers use high-quality toner powder to create smear-free, crisp text. While toner cartridges may not be as affordable as the ink cartridges that inkjet printers use, in the long run they save buyers money because toner cartridges ultimately yield a higher volume of printed pages for consumers. Also, the quality of the text cannot be beat.
While toner cartridges are an investment for consumers, it is wise to shop online for these to save as much money as possible. Canon also encourages its users to recycle their old cartridges, which is a good way to prevent waste and save on resources. A Canon printer is a worthwhile investment, and keeping the toner cartridges replaced when needed serves to protect that investment and keeps it maintained and working properly for a long time to come.