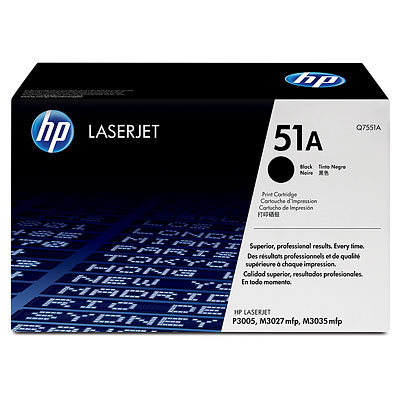 Printers have come a long way since the days of the dot matrix models. Today, the industry has many options to choose from, most of which utilise either ink or toner cartridges to print. Whereas ink printers are inexpensive to come by and a wise option for home use, offices and other commercial businesses may want to invest in a printer with toner cartridges. These types of printers are referred to as laser printers. Instead of using liquid, toner cartridges are filled with a powdery material.
There are many advantages to choosing a laser printer over an inkjet although the initial investment may cost more than an ink jet. Laser printers and toner cartridges are more expensive than their inkjet competitors upfront, but toner cartridges allow laser printers to produce thousands of pages off a single cartridge. Inkjet cartridges last only a few hundred pages. Before sinking money into a laser printer and cartridges, shoppers should familiarise themselves with the types available and the popular manufacturers.
Types of Toners Cartridges
When shopping for toner cartridges, it is important to find one that is compatible with the laser printer. Many buyers assume the only option is to purchase a cartridge made from the same company that made it. However, there are others to choose from, most often the alternatives are less expensive. Other companies make cartridges that are compatible with name brand models. Shoppers can also pick up remanufactured toner cartridges for a fraction of the price of a new one. DIYers can save the most money by purchasing refill kits to replenish the powder in old cartridges. The sections below outline the four options for toner cartridges.
Original Equipment Manufacturer
Original equipment manufacturer, or simply OEM, cartridges refer to any compatible model made by the original company. For example, Brother laser printers are designed to use Brother toner cartridges. OEM is the most commonly bought option even though the most expensive.
Many printer manufacturers recommend exclusively using their brand of toner cartridges. This is simply a marketing gimmick. Although many of these companies claim their OEM cartridges are superior, there is little to no difference in choosing other compatible cartridges. One advantage to using OEMs is they are easy to replace. Manufacturers have a numeric system that makes it easy to match the printer to the cartridge.
Remanufactured
Remanufactured toner cartridges refer to any previously used cartridge that has been refilled and refurbished by the maker. This option is also called a recycled cartridge. Once the toner cartridge has been used to the fullest extent, owners ship the empty cartridge back to the company. The cartridge is then taken apart, cleaned, refilled, and sent back to the owner.
Remanufactured toner cartridges are held to the same standard as new OEMs, and recycling the same parts makes this option inexpensive and eco-friendly. Shoppers interested in remanufactured toner cartridges should own two of each cartridge. When one is being shipped off and refilled, the other one keeps the laser printer going.
Compatible
Compatible toner cartridges are similar to OEMs. They are designed to fit specific makes and models laser printers, but they are made by another manufacturer. Because customers are not buying the same brand as the printer, compatible cartridges are often less expensive.
Although printer manufacturers claim OEMs are the way to go, compatible cartridges provide the same quality and are required to undergo the same type of testing. Another advantage of using compatibles is they do not typically void the warranty with the printer.
Refills
Customers on a tight budget can refill toner cartridges themselves with a kit. Many refill kits include thorough instructions, and most cartridges are easy to refill. Since toner is universal, there is no need to worry about which name brand is purchased. It is imperative that DIYers read the instructions prior to refilling; one misstep and toner cartridge can get everywhere. The chart below summarises the advantages and disadvantages of each replacement type of toner cartridge.
| Type | Pros | Cons |
| --- | --- | --- |
| OEM | Easy to find replacements within brands | Most expensive option |
| Compatible | Comparable quality to OEM and less expensive; does not void printer warranty | Cartridge is made from different company |
| Remanufactured | Eco-friendly and less expensive than OEMs; brand name cartridge | Mailing one off requires having a backup readily available |
| Refill Kit | Inexpensive; toner is universal; compatible with all cartridges | Potentially messy |
Some laser printers also create colour copies; therefore, it is important to check the colour of the cartridge prior to purchasing one. Buyers should also know if their laser printer has individual slots for black, cyan, magenta, and yellow, or if they have one requiring one tri-colour cartridge.
Popular Brands of Toner Cartridges
Shoppers should be familiar with leading manufacturers of toner cartridges since they often produce the printers as well. Lexmark laser printers are compatible with Lexmark toner cartridges. Some companies have designed cartridges that are cross compatible with other brands. The sections below give a brief description of some of the leading printer and toner cartridge manufacturers and models.
Brother
Brother is a staple company in the printing industry with a longstanding reputation for creating quality printers for home and commercial use. The HL2070W, HL2140, and HL5340 are three of the most popular printer models they offer, and Brother toner cartridges are available for these types and more.
Canon
Canon has been the premier choice for digital photographers and those who like precision printing. Canon toner cartridges and laser printers come in an array of sizes, making them ideal for home and business use.
Dell
Dell has been manufacturing high quality computers and printers for residential and commercial use for decades. In addition to selling OEM and remanufactured cartridges, some of their models are cross compatible with other brands.
Epson
Epson products have been in homes and offices for years, and they keep making some of the best laser printers and toner cartridges on the market. Small offices favour Epson toner cartridges since their printers are mid-priced and known for being a workhorse. Since many prefer these models, there are an array of compatible cartridges for sale.
HP
Printers from the HP Laser Jet series are some of the best available. While many shoppers may be wary of their above average price tag, HP toner cartridges are held to a high standard of excellence. Moreover, because these printers are so popular, there are plenty of compatible and remanufactured options available.
Lexmark
Lexmark has a wide array of laser printers and toner cartridges available for personal or professional use. The most popular models include the C Colour Laser, Optra Colour, Mono Laser, and E Mono Laser. Since Lexmark has been a leading competitor for some time, there are several compatible toner cartridges made by other manufacturers.
Samsung
Samsung has laser printers available that print in just black or in colour. Although not as popular as HP, Brother, and other long time competitors, Samsung makes solid laser printers and toner cartridges.
Xerox
Xerox has been a pioneer throughout the history of printers, so it is no surprised businesses prefer to stick with what works. Known for their crisp detail and quick speeds, they also manufacture some of the best home laser printers. Shoppers cans find compatible and remanufactured Xerox toner cartridges with ease.
Buying Toner Cartridges on eBay
When looking for toner and cartridges on eBay, shoppers must come prepared with at least the make and model of the printer. It is also advised to have the cartridge model available too, especially is shopping for an OEM. Enter the make or model into the search bar as well as "toner cartridge" to find specific results. You can also include what colour you need. If you just want a refill, simply search for "toner cartridge refill kit" since toner can be used for any model. Keywords help you focus your search and get back pertinent results.
Know Your Seller
It is just as important to check out who you are buying from when shopping on eBay. Get to know your seller before committing to any listing. Specifically look at the seller's approval rating and feedback comments. If the seller has a reputation for excellent quality and customer service in the past, it is safe to assume you can experience the same professional courtesy. Look for the top-rated seller seal of approval next to the seller's username for a superior buying experience on eBay.
Conclusion
When it comes to buying toner cartridges, shoppers should be aware of all the options before committing to a particular type. HP, Canon, Brother, Lexmark, and Epson are just a few of the leading companies that produce laser printers and toner cartridges. Manufacturers push their replacement cartridges and with huge success. OEM cartridges are in fact the most expensive to purchase yet still remain the most popular option.
The other three types of toner cartridges are a fraction of the price. Aftermarket brands make compatible cartridges that are just as good as OEMs. However, shoppers still concerned with matching the brand of printer and cartridge without springing for an OEM can look into remanufactured options. Once the cartridge is used up, it can be shipped off and returned like new for less than a new one. If cost is the foremost concern, then a refill kit is the way to go. Toner cartridges can be purchased at local electronics and printing stores, and online at retailer websites like eBay.