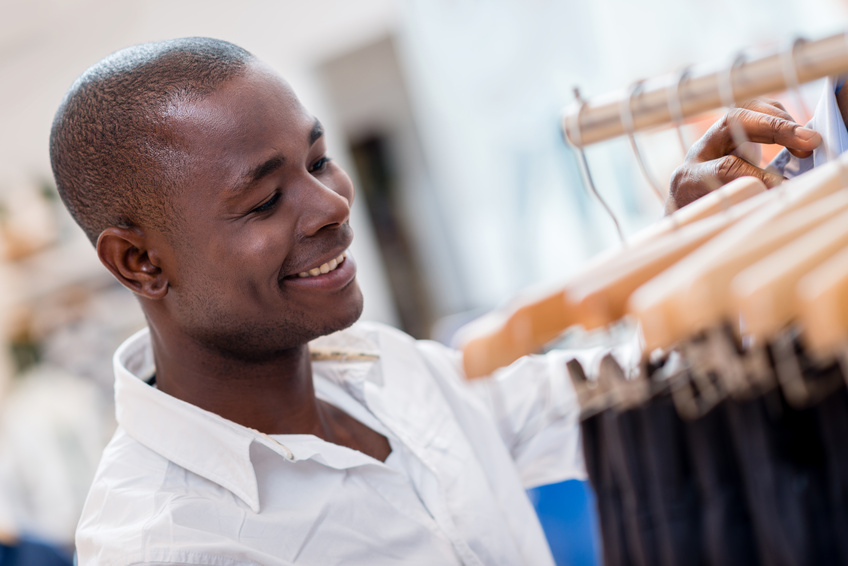 International clothing and lifestyle brand Versace built its name by creating some of the most dynamic fashions for men and women. Today, many men still turn to Versace to get a one-of-a-kind look in their casual and formal wear. For those looking to supplement their wardrobes with Versace men's clothing, learning more about the range of men's apparel from Versace can be helpful.
Versace Casualwear for Men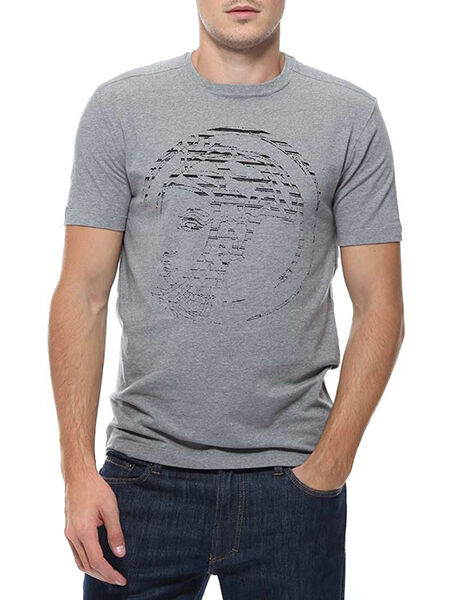 Versace offers a diverse array of casualwear for men characterised by dynamic prints that are part of the Versace signature look. The central piece in any Versace casualwear ensemble for men is the print Versace shirt. Ornate gold motifs contrasting with colours such as blue and red are a classic look from the line. Design components can include latticework borders, gold coins, and floral motifs. Versace offers these bold prints across a range of shirt styles, including silk button downs, fashion tees, and long-sleeved, crew neck shirts. Pants from the Versace collection can also feature these assertive prints for the particularly bold individual.
Versace Dress Blazers
In the ready-to-wear line for men, there are also a number of dress blazers and jackets you can wear for formal events or use to dress up a casualwear ensemble. You have a wide variety of silhouettes to consider, including a military-style, three-button blazer, and a double-breasted Baroco jacquard jacket. When you need an evening look, consider the Versace silk lapel evening jacket, as well as the crocodile satin blazer.
Versace Shoes and Belts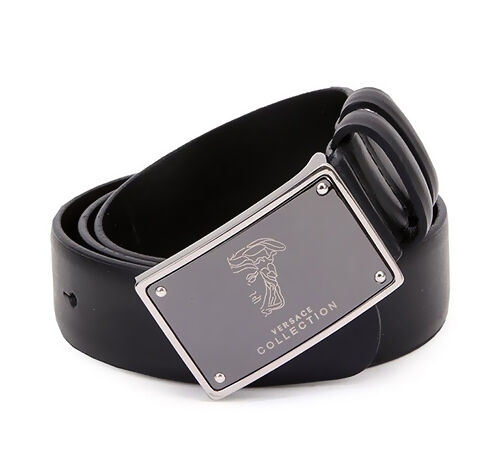 Versace accessories such as shoes and belts add the perfect finishing touch to any look. While traditionally a bastion of Italian-style loafers, Versace has transitioned in recent years to more street-friendly footwear. Men can find hi-top sneakers in bold fashion colours such as the Medusa Hi-Top or a rugged leather, gladiator sandal. Those who prefer more classic options have a number of refined loafers from which to choose, including Nubuck loafers and Medusa Car shoes. Versace belts continue the elaborate visual motifs that are the house's signature. A men's belt may feature a large, central medallion-style Medusa's head, the main Versace's logo component, making it a flashy and vibrant choice. Those who prefer a bit more refinement have the simple face plates of the Couture belt line from which to choose.
Versace Beachwear
If you are getting ready for a day at the beach, you may enjoy exploring Versace's line of men's swimwear. Men who enjoy wearing a brief-style swimsuit have a number of briefs from Versace to consider. The belted Versace brief has a separate belt decorated with a Grecian ki pattern, while the Grecian brief has a wide ki waistband with a central Medusa logo. You can also have a bit more coverage while still enjoying the sun with the Versace Short Beach Boxer, a swim brief that ends above the mid-thigh.