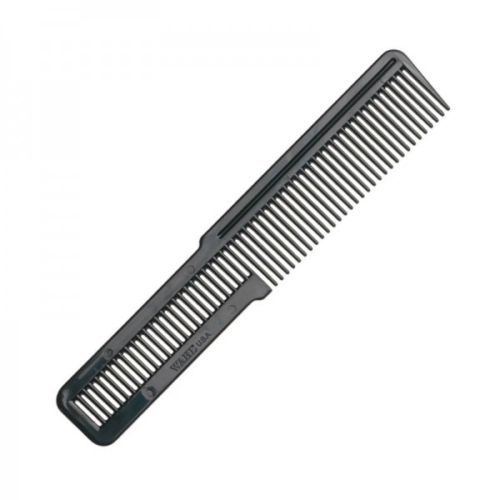 Barbers and their shaving technology have changed a great deal in the last few decades, with the rise of new, sleek safety and electric razors and the near disappearance of the traditional cut-throat blade.
With this guide buyers will be able to not only find and identify vintage barber items and sets, but also find the best price available on eBay, the site with the widest online market available.
Buying Vintage Barber Sets
When beginning to buy barber sets, buyers should be aware of the various factors that will affect their final decision, such as:
* Price - this is often the make or break decider of a purchase and prices will vary from item to item, particularly with vintage items where age, scarcity and brand usually decide the final price.
* Set - whether buying a full set, a selection or just an individual item, buyers should consider what particular items they are interested in buying out of the wide range available.
* Condition - this is very variable due to the age of items, and condition is often a large determining factor in the price of an item.
Vintage Barber Items
There are many barber items that make up a set, and there are many available on eBay as part of a full barber set or individually. With so many items available from various periods, it is possible to create a full set through individual parts. The main items available are:
* Safety Razor - now the most familiar type of shaving item, safety razors actually date back to the early 20 th Century. These razors have gone through many changes and vintage models are now highly collectable due to their interesting designs and styles.
* Electric Razor - first appearing in the 1930s, the design of electric razors has not altered very much since their creation. Though many are still functional, often they are collected as memorabilia.
* Cut-throat Razor - also known as straight razors these are the traditional razors used for centuries by barbers. Though mostly abandoned in favour of safety razors, cut-throat razors are often collected as interest pieces due to design, brand or history.
* Strop - the piece of leather used to sharpen cutthroat razors; strops often come included in sets along with razors.
* Combs - although often forgotten, vintage barber combs are widely available and often recognisable from the common tortoiseshell Lucite design.
Vintage Barber Sets/Bundles
There are many vintage barber sets available on eBay, with the advantage to the buyer being able to buy large (complete or not) sets with various items included dating from exactly the same period.
Commonly available are travel kits, which are boxes, tins or bags with razors and various complimentary items inside. These are particularly sought-after not only as shaving collectables but also as art pieces, as often the designs and patterns on the tins are very period-specific and are valued in their own right as vintage pieces.
Similar to the travel sets are regular razor tins, which may include razors, strops and blades depending on the razor included. Much like travel sets these are interesting as art pieces, due to changing designs and brand labels.
eBay has a wide range of sets available, and when buying sets or bundles the buyer should check:
* The Bundle - what is included in the bundle should be clear from the photograph or description, however if the buyer is uncertain about what is actually for sale they should make sure to ask the seller to confirm.
* Set - if the set is full or incomplete (e.g. some items missing) it will affect its value, and the buyer should confirm the completeness of the set, particularly if a full set is important.
Many sellers sell sets or bundles after discovering items in attics or seeking to clear out old rooms, and often a quick sell is desired so bundles are frequently far more competitively priced then they would be in brick and mortar stores.
Dating Vintage Barber Sets
Though identifying the period items belong to is usually the domain of experts, even beginners can learn how to date and categorise items provided they are made aware of various designs, looks and marks. When trying to date items or sets, the buyer should keep in mind:
* Marks - manufacturer's marks are a quick and easy way to date items. Often referring to the model number or first date of production, these are generally visible in photographs of items. Buyers can then check numbers against online records to prove the item's history.
* Look - although basic, the look of an item can be important in determining provided the buyer knows what to look for. The look of an item changes depending on the materials can an item should be made of material of the period. This can be seen in pre-1950 razor boxes, which often were made of Bakelite.
* Design - the design of items changes over the years as new trends and styles fall in and out of favour. The design also applies to the brands and labelling, with designs of the logo and the packaging often showing what period they were created in.
Identifying vintage sets, and the period in which they were created, can often only be done perfectly accurately by experts; however, with this advice first-time buyers should be able to approach identification knowing the basics. If uncertain, it is always advisable to ask the advice of experts and fans of vintage barber sets and items that are likely to be well versed in their subject of interest. Help can be sought through forums and sites dedicated to vintage barber items and razors in particular.
Vintage Barber Brands
It may seem surprising, but many of our current well-known shaving brands have been involving in barber items since the beginning. Early brand pieces are often of interest to collectors due to changing designs and labelling, with particular types of brand razors being incredibly valuable in their own right.
Gillette
One of the most distinct and recognisable shaving brands, Gillette has been involved since the invention of the first safety razor - the founder King C. Gillette filing a patent for the razor in 1902. Many of Gillette's early vintage razors are valuable, however, of particular note is the iconic ' Fat Boy' razor, which is used not only as a collectable but also as a regularly used item despite production ending in 1961.
Wilkinson Sword
Much like Gillette this is a well-known and recognisable brand with a long history, manufacturing both cut-throat and safety razors. Wilkinson vintage razors such as the Empire were distinct in their time for the amount of time the blades lasted - longer than their competitors - and vintage sets are often accompanied by their original lined case and strop.
Rolls
Though not as well-known as Gillette and Wilkinson, Rolls razors are of interest to collectors due to their distinct design and as examples of early safety razors, such as the Imperial, which is often accompanied by a very distinct 1920s-era box design.
There are also razors that are well known not for their brand but for the area-specific reputation the blades carry. These are particular to traditional steel manufacturing areas such as Solingen in Germany and Sheffield in England, notable for their traditional blade-making industry. Some sellers sell items based on area, and if buyers wish to locate pieces with traditional associations with particular areas they should consider searching for pieces by area name.
Buying Vintage Barber Sets on eBay
There are many items, sets, brands and ages to choose from on eBay, and that is the ideal place to start, with a huge range of items and prices to suit every buyer and their budget. When searching eBay, buyers should consider:
* Item - whether buying a razor of any type, leather, boxes or bundles the choice is entirely up to the buyer. Though they should keep in mind particularly old or rare items will be more expensive that commonly available items.
* Condition - this will vary depending on the age of the item and how well it has been cared for. Condition has a large effect on the price, and buyers who are wishing to purchase a vintage item in pristine condition must be prepared to spend a little more.
* Price - prices are dependent on the item, shipping prices and condition, and the buyer can adjust search results to suit their budget through the search preferences bar. With items available at Auction or Buy It Now there is a great deal of flexibility to be found whilst purchasing.
* Local Sellers - looking for local sellers is an ideal way to keep costs down, especially with large or bulky items commanding higher shipping fees.
If in need of any further advice on searching eBay, buyers should make sure to consult eBay's Search Tips page for even more guidance on how to get best results from searches. If buyers have any further questions about any of the items they see listed, they should not hesitate to ask the seller.
Conclusion
Vintage barber sets are a wide-ranging product, spanning from the very earliest era of the modern safety razor through to the iconic Fat Boy. With the aid of this guide buyers should be able to identify the perfect vintage set for them at the ideal price.
When searching for vintage barber sets on eBay, buyers be aware of the added security benefits of buying items using PayPal, eBay's preferred way to purchase with added eBay Buyer Protection.