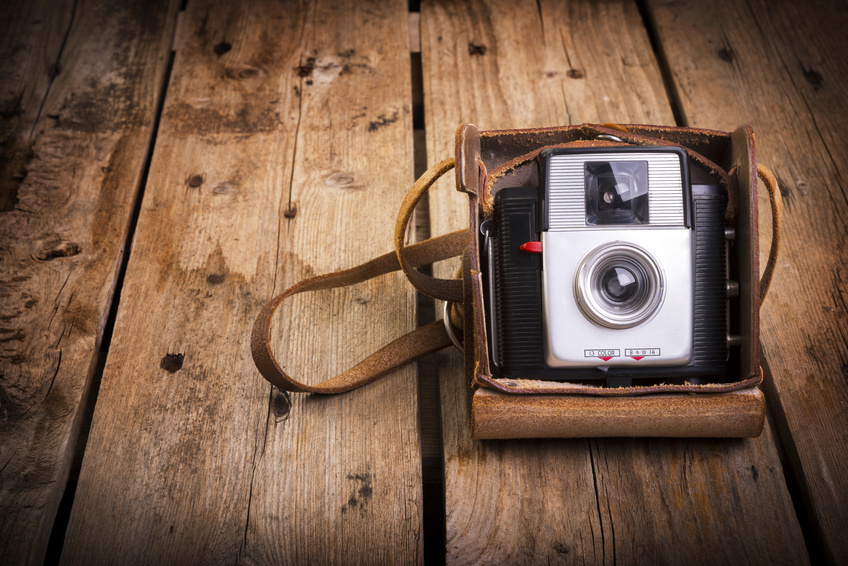 Anyone can easily identify a vintage box camera by its unique "boxy" and bulky shape. The box casing holds a lens on one side and film on the other. A handle on the top made it easy to carry around, and there is an access panel for the film. At the time of their introduction in the late 1800s, box cameras revolutionised the industry because they were the first portable and affordable cameras available.
The Kodak Brownie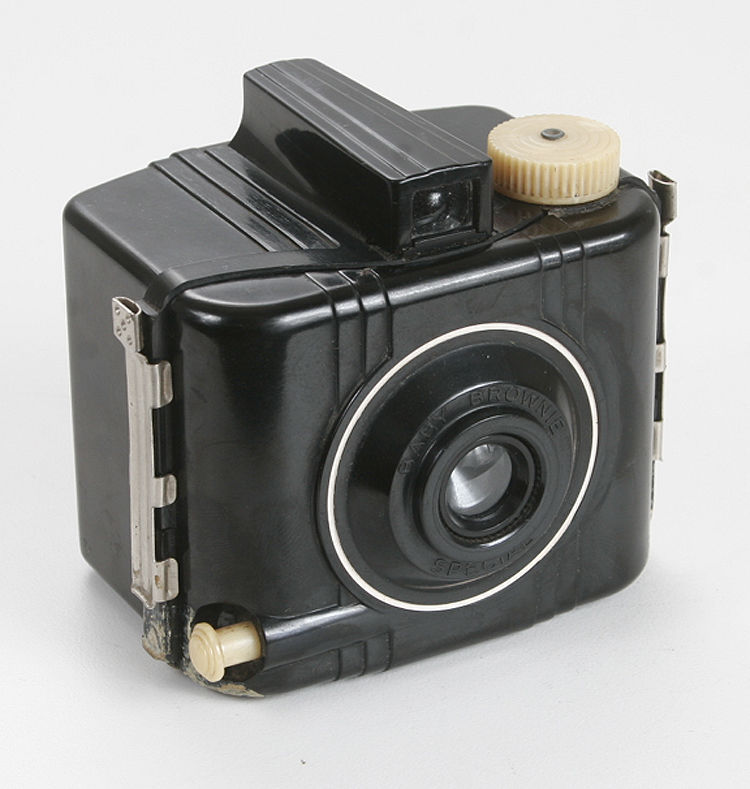 After the first Kodak box camera was released in 1888, Kodak came out with the Kodak Brownie, which became a successful series of box cameras. This vintage Brownie box camera was also the first device that could take quick, instant photos. It came out in 1900 and had a cardboard box exterior with a meniscus lens. Pictures were only 2.25 square inches on 117 roll film. With a low price point, Kodak's slogan was "You push the button, we do the rest". Among the many Brownies in the series, the Kodak Brownie 127 was one of the most popular. Several millions sold between 1952 and 1967, which makes them one of the easier models to collect.
The Kodak Beau Brownie
One of the earlier models that only sold for three years after 1930, the Kodak Beau Brownie was pretty similar to the other vintage Kodak Brownie cameras except that it had a doublet lens; this allowed the box to be 5 cm shorter than prior models. This Kodak box Brownie model came in black and burgundy, brown and tan, two-toned blue, two-tone green, and two-toned rose. The green and rose cameras were only made between 1930 to 1931, so they are the rarest editions.
The Ansco Panda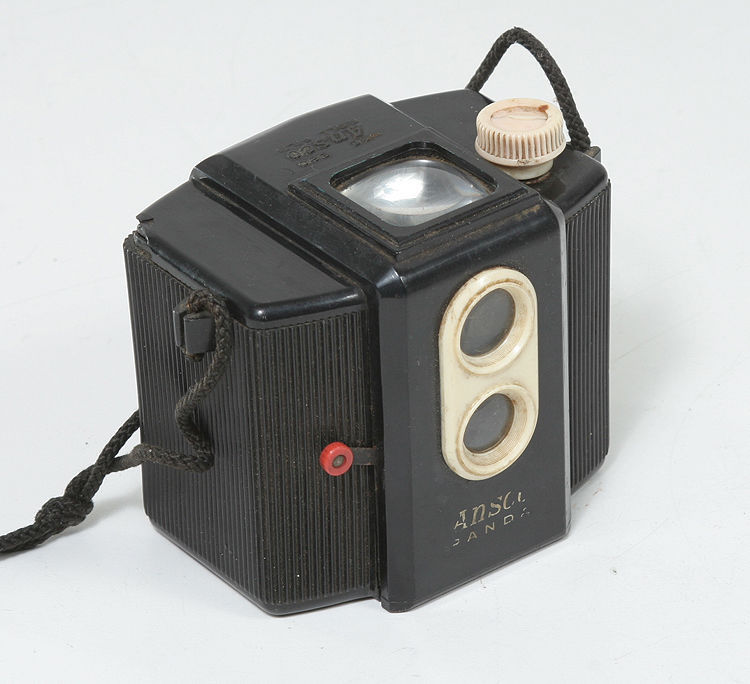 In the 1950s, the Ansco corporation introduced the Ansco Panda, a child's box camera that resembled Kodak's Baby Brownie camera. The black, plastic body was durable with two, round lenses in the front encased in a cream coloured plastic with a cream wind knob. The device uses 620 film, which holds 12 square photographs on a roll. It has a focal length of 60 mm and a fixed focus.
Le Phoebus
Although the Kodak cameras were considered to be the first portable cameras, they were not the first box cameras. Other models, such as the Le Phoebus camera, introduced in 1870, were of similar size, but featured a beautiful mahogany wood case with a lens mounted on a brass fitting. Inside were glass plates, and there was no shutter. The lens cap had to be removed manually to control exposure time. While this old box camera was definitely attractive, it was highly impractical and difficult to use.