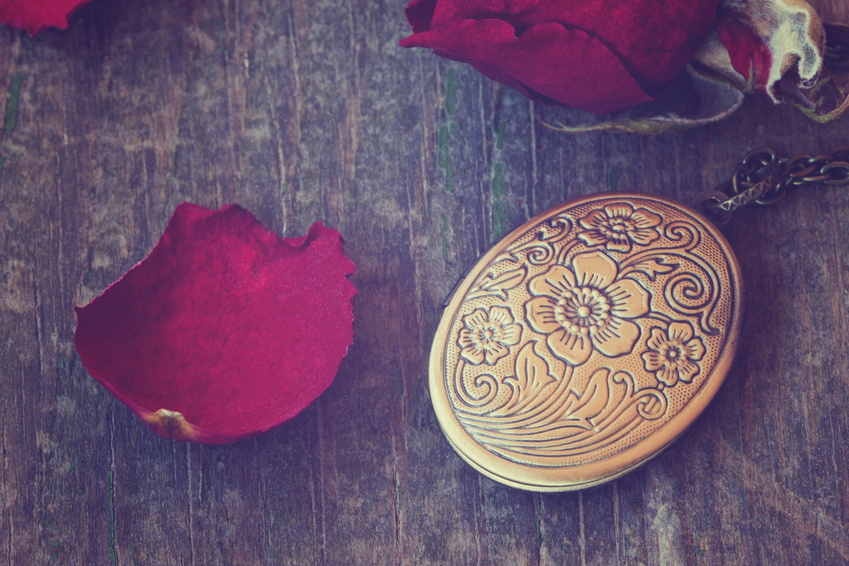 Every woman loves lockets to keep closest to herself the sweetest reminders of the people she loves most. Lockets hold memories of our beloved deceased, as Queen Victoria reminded us, our beloved at war, and our sweethearts and children at home. Choosing a vintage locket adds an extra touch of nostalgia to this heartfelt piece of jewellery.

Vintage or Antique Locket?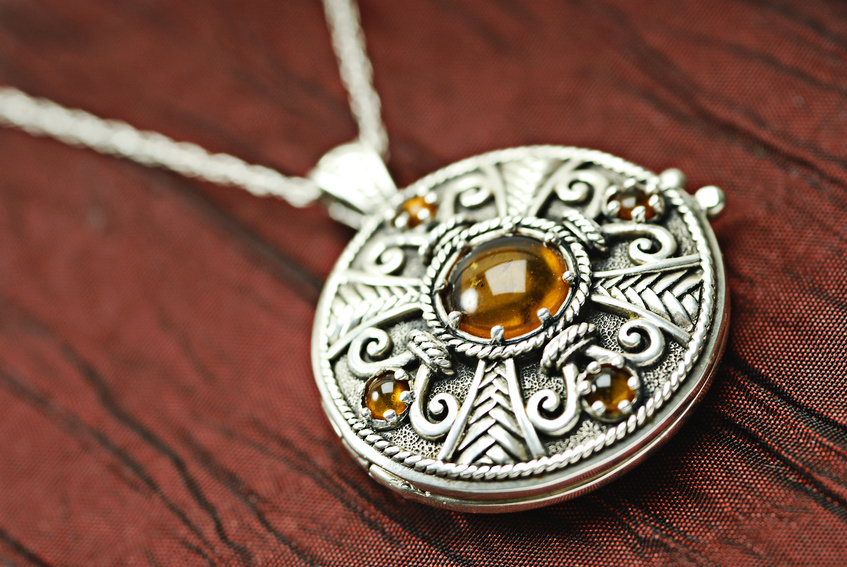 Different collectors set different lines between vintage and antique jewellery. The 100-year standard for an antique tends not to hold for jewellery. Some collectors treat lockets as recent as the Art Deco period, which extends to 1935, as antique lockets. Further complicating the issue, many vintage locket designs are reproduced. This matters most to those who want to wear something that actually originated in a bygone era. Generally, vintage lockets are those from WWII to the late 20th century, but collectibles, such as a millennium locket, may squeak under the bar.
Sterling, 9K Gold, and Other Metals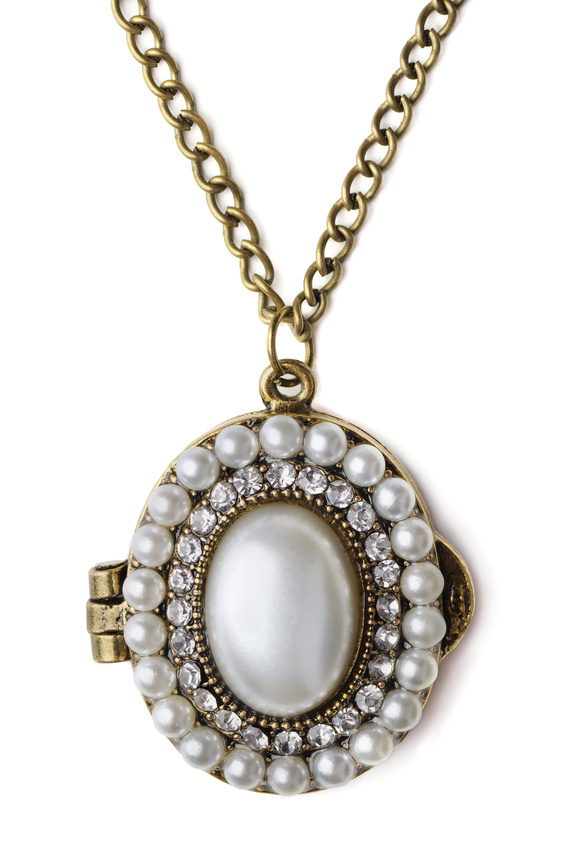 Many vintage gold lockets were made in inexpensive 9K gold, while gold locket reproductions may be produced in much more expensive 14K or 18K. Likewise, a vintage silver locket is not necessarily sterling silver, although many are. Sterling from the UK bears one of the five standard marks to designate it as either 925 sterling or 95.8 per cent Britania Standard. Sterling from England bears a walking lion, from Edinburgh a lion rampant, from Glasgow a thistle, and from Dublin a crowned harp. Britania Standard is stamped with the image of Britania. Other sterling may be designated 925 sterling or simply 925.
Vintage Locket Traditions
Some early lockets allowed wealthy women to carry a hand-painted portrait of someone they loved. When photography was popularised, the popularity of lockets grew as it became easier for people to obtain images of loved ones. Queen Victoria's perpetual mourning for Prince Albert created a late 19th century tradition of mourning lockets with photos or hair from the deceased loved one. Lockets returned to prominence in the 1940s as soldiers bought them for sweethearts before departing to war. These lockets typically were gold-filled and engraved. Some had military motifs. While the locket necklace is the overall favourite, locket rings, also known as poison rings, provide a place to stash a pill or photograph.
Different Vintage Locket Designs
Heart lockets have sentimental significance. Oval and round lockets are easy to ornament with set semi-precious stones, cameos, or painted porcelains. Book shaped lockets appear in all eras. Other rectangular lockets usually have corners trimmed, sometimes to an irregular octagon. Round or oval lockets in swivel mounts derive from Victorian lockets. Many lockets have chased engraving. Art Nouveau silver lockets are moulded into elegant flowing patterns. In the UK, some lockets have Celtic designs, including Claddagh and interwoven knots.