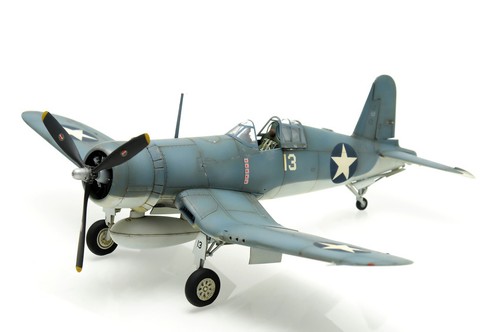 Vintage models can become a substantial investment because of the many parts, different designs and complex tools involved in the process of construction. Buying a vintage model kit from online stores like eBay instead helps hobbyists get everything in one go.
The process of using a vintage model kit is relatively straightforward. With so many types of kits to choose from, one of the hardest parts is deciding which one to select. Popular model kits include aircraft and tanks.
Basic vintage model kits of aeroplanes and cars suit younger enthusiasts, because of their easy-to-follow instructions and simple construction techniques. More complex model kits of ships and larger aircraft can take longer to construct and are better suited for adults. Designs are always scaled down and many are proportional to the exact measurements of the life-size model they are trying to recreate.
Choosing the right kit can be a time consuming process because of the overwhelming amount of choice available. There are also other considerations to factor in, such as the age of the recipient and whether the collector is looking for rare or unusual kits that may be harder to find. Using online outlets like eBay enables users to choose from thousands of kits by filtering down results to specific models, budgets and locations.
Origins of Vintage Model Kits
Vintage model kits have a long history and their conception can be traced back to the early 20th century.
Matchbox kits were first created in 1972 by Maurice Landi
Landi was a fan of aircraft design and was hired by Lesney Management to design basic aircraft modelling kits.
With his extensive knowledge of aircraft, Landi was able to create lifelike small-scale models for hobbyists.
According to The Society of Antique Modellers, a large number of vintage models were built before 1943.
The Flying Aces claims that aircraft models reached their peak in popularity in the 1930s
Plastic vintage model kits have also been around since the 1930s and are still widely adopted by hobbyists today.
Famous designers and makes of plastic kits include Frog, Hawk, Varney and Renwal and these models are now created on a worldwide scale, with countries including France, Japan and the UK all manufacturing kits.
Features and Details of Vintage Model Kits
Vintage model kits are made out of a range of materials. Common materials include matchsticks, plastic moulds and rare designs are often constructed out of wood.Model kits range from small to medium size, depending on the vehicle, and are intended mainly for display purposes, rather than as toys to be played with. Vintage models include aircraft, boats, cars, helicopters, motorcycles, ships, tanks, trains and trucks.
Below are some examples of vintage model kits on eBay:
| Type | Design | Skill level | Movable parts | Special details |
| --- | --- | --- | --- | --- |
| | Revell 1:24 Citroen | Medium | Bonnet, roof, wheels and windows | Authentic registration plate |
| Car | A Ford Tutor Sedan | Medium | Doors, steering wheel | Real rubber tires, detailed interior and flat-head engine |
| Car | Revell BMW 318i Coupe | Difficult | Steering wheel | Wheel covers, bumper and front mounted intercooler |
Size and Makes of Vintage Model Kits
The size and dimension of each model depends on what type of vehicle it is. Ships will typically be much larger than automobiles because of their bigger size in real life. The table below demonstrates the typical scale of vintage model kits on eBay:
| Model Type | Scale |
| --- | --- |
| Aircraft | 1:24, 1:32, 1:48, 1:72, 1:100, 1:144 |
| Automobile | 1:8, 1:12, 1:16, 1:20, 1:24, 1:25, 1:32, 1:35, 1:43 |
| Military vehicle | 1:16, 1:24, 1:35, 1:48, 1:72, 1:76 |
| | 1:72, 1:96, 1:144, 1:350, 1:450, 1:600, 1:700 |
Common makes of vintage model kits on eBay include Academy, Airfix, Billing, Dragon, Frog, Hasegawa, Heller and IMEX.
Benefits of Vintage Model Kits
Vintage model kits are great fun for hobbyists and enthusiasts wanting to reconstruct smaller versions of their favourite vehicle. The main benefits of using a model kit from eBay over buying everything separately is:
Easy to read instructions make it easy to finish making the model to a high standard
Instructions mean that the maker can quickly scan ahead and retrace earlier steps if a problem arises
Having all components and parts in one package lets the hobbyist get on with construction without having to worry about buying more items
Models will last a long time, best used as a display item and can be added to a large collection of creations to put into context
Models can be customised after they have been created, with paints or additional pieces e.g. registration plates for vintage cars
Concerns of Aircraft Vintage Model Kits
Legal concerns
There is some dispute over intellectual property rights and aircraft models in particular. Original creators of life-size aircraft have forced some manufacturers to pay royalties from the sale of vintage model kits. Newer aircraft model kits are less likely to encounter such problems, as many contemporary airlines are happy with the publicity that smaller models provide. However, the business of producing vintage model kits is still buoyant and it is unlikely to be threatened or stopped from the issue over royalties.
The products available, especially when it comes to aircraft vintage models,, are well within the budget of most enthusiasts. Kits on eBay are certainly affordable and a good way of introducing the hobby to a new generation of model builders. Other models, including cars and trucks, are also widely available and very popular with hobbyists.
Supervising Young Children
Most vintage model kits on eBay include small parts, and it is recommended that young children complete projects with adult supervision so as to avoid choking on or swallowing small pieces.
The adhesives used in some kits are extremely strong, so again caution should be exercised when using glues and adult supervision is highly recommended.
Components and Customisation
The main advantage of a vintage model kit over purchasing every part separately is that kits contain everything that a hobbyist will need. Some designs do not even require adhesive and simply snap together. Vintage ship model kits often come with some kind of thread for the rigging, which may involve a certain amount of manual dexterity and therefore may be unsuitable for younger children. Car vintage models normally come with vinyl or polystyrene tires – and higher-quality car moulds sometimes come complete with rubber tyres.
Although model kits are designed to contain every item, tool and finish necessary, over time items may start to encounter some inevitable wear and tear. Matchstick models, for instance, might need additional adhesive and plastic models may need touching up with a layer of acrylic paint or enamel to preserve their finish.
eBay supplies a wide range of coloured paints, glues and tools for hobbyists so that any customisation idea can be brought to life. A vintage car might benefit from some added registration plates or tinted windows, for example. The hobbyist might also decide to buy additional vinyl labels to stick to model car windows to give them a tint, or purchase metal tubing to recreate convincing-looking and to-scale exhaust pipes.
Many plastic vintage moulds come supplied in one stock colour, so hobbyists might want to purchase a small pot of acrylic or varnish to change and personalise the colour, without spending money on a new model kit. These optional extras are found from specialist suppliers on eBay and many can offer free shipping to buyers.
How to Buy Vintage Model Kits on eBay
The simplest way to buy a vintage model kit from a reputable seller is to browse what is available on eBay. With free shipping and bundles available for complete kits, it has never been easier to pick the right selection of parts. To explore the range that eBay has to offer, visit vintage model kits and browse the subcategories and filters that make narrowing down the search a little easier.
The first step is to click on the sub-category model kits.. In the side bar is listed a selection of types of kits including aircraft,, cars and military.. Selecting one of these will narrow the search and enable users to choose specific types of vehicles to explore.
From here, it is possible to filter results even further and the scale of the model can be narrowed down to suit personal choice. Scales range from 1:16 to 1:76 and other filters include the brand, condition, seller and location of model kit.
Choosing a model from a local seller may be the best option, as it makes it possible to collect it personally and even check its condition before paying the seller. On the other hand, choosing a kit from an authorised seller who has packed the kit well is just as good an option as it makes it possible to get a model from anywhere in the world – giving an even greater choice and opening up the possibilities of locating rare or hard-to-find kits.
Conclusion
Vintage model kits have been available since the start of the 20th Century and are still a popular activity today. Available for both children and adults, the range of vintage model kits that eBay has to offer enables fans choose specific vehicles, themes and even specific makes to take home and assemble.
Whether it is a ship, truck, car or even train, the choice that is offered and the range of designers and manufacturers will suit every individual. There are plenty of choices waiting to be constructed, optional extras for sale and a huge network of vintage model enthusiasts to trade with on eBay.