Vauxhall Vivaro Renault Traffic Nissan Primastar

How To Test EGR Valve

Next port of call would be to check EGR Valve as on these are right after air filter box very easy to change or clean if i had one these vans which does not run well then they is a very good chance your EGR valve is dirty as they get absolutely full of black sut and jam preventing the valve from opening and closing, causing your van to loose power drive sluggish and rich on fuel. Even if I have no fault i always keep my EGR valve clean as the fuel economy is greatly improved. Changing my EGR valve added 10 miles a gallon (wow). A Good way to test your EGR Valve or for a tempory repair is to block the ports off with a metal gasket these can be bought here on eBay EGR Valve Blanking plates , If the vehicle runs fine with the ports blocked then it is the EGR valve that is at fault.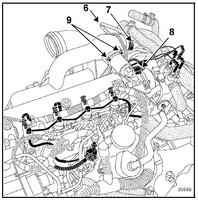 No.9 EGR Valve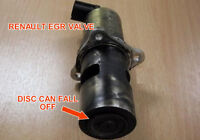 EGR Blankin valve ebay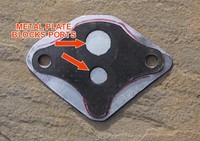 Or Try http://www.injectorshop.co.uk for genuine reconditioned parts.
Service manuals can be bought for five pounds from
Vauxhall Vivaro Service Manual