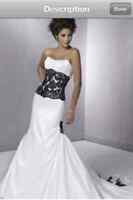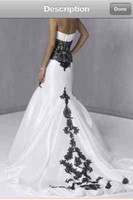 Please dont buy your wedding dress from china, i purchased a custom made dress from ( SIMPLY.LOVE ) also known as G&O COUTURE, costing £110, IT took nearly two month to arrive and when it did i was horrified, lace was held on with pins, the fasteners were rusty, there was black stitching showing though the ivory fabric, none of the lace had been scalloped properly and cut disgusting with scissors the back of the dress didnt hang properly and so on, i contacted them for a refund and was promised i would get one and they apologized for the poor quality, i posted back within there 7 day return policy recorded with DHL which they promised to refund cost of postage, the parcel arrived in china customs where it is still sitting as the the seller refused to collect it ! i have mailed them continuously but no refund, after 45 days ebay and paypal will not refund its there policy, so where do honest people who abide by the rules stand if these sellers abroad know that if your unhappy the longer they drag it out after 45 days they dont have to pay out refunds and neither will ebay or paypal ! and its impossible now to leave feedback to warn others, that's why there feedback is so high the bad ones do not get chance to be left, nothing but rip offs, its 7 weeks now for my wedding im £150 out of pocket with no dress its disgusting im heart broken, so please BEWARE of these sellers promising everything .
There must be some form of protection from ebay and paypal set in place for custom orders from overseas that take longer than the 45 day protection period, or these sellers will continue to take peoples money and provide poor quality dresses with no refund.
The pics above are of the dress listed
The pics below is what arrived !.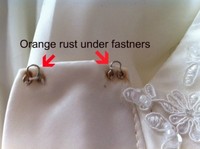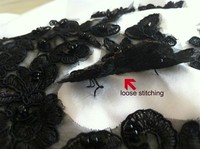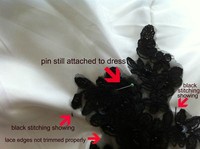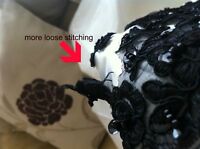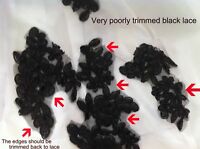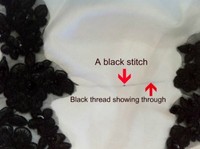 You pay for what you get and i got this,
There are very good dress makers in china not all are the same quality as this but its a chance you take ! personally i will never buy from over seas again. Once Bitten !