WOW Saddles is a British company that prides itself in improving the traditional English saddle and its accessories. They offer a variety of dressage, general purpose, and jumping flaps in addition to allowing customers to create a unique, customised product. For new riders or new horses, the company has worldwide saddle fitters.
WOW Dressage Saddle Flaps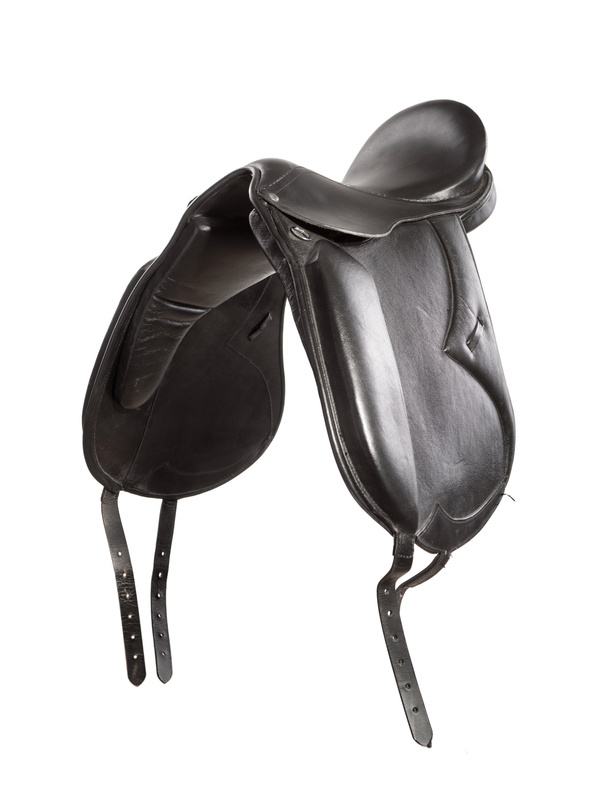 WOW Saddles excels at crafting dressage flaps; in fact, they offer more dressage flaps than any other kind of flap. The company recommends a movable block dressage flap for hacking and low level jumping. If a rider can drop from the hip, WOW Saddles suggests using their Seriously Straight Flap paired with their Up and Over Leather Stirrups. For those interested in a dressier dressage, WOW Saddles also offers a designer flap called On Fire, which features elaborately tooled leather.
WOW General Purpose Saddle Flaps
This saddle company manufactures flaps that are strictly general purpose in addition to combination flaps that work well for general purpose and dressage. For riders who want to go straight from hunting to dressage, WOW Saddles has the market covered. All of their flaps have a traditional solid butt or a quilted leather butt. Quilted leather saddle flaps do not stand up to abuse as doggedly as a traditional butt does, however.
WOW Jumping Saddle Flaps

For show jumpers, the company offers a fixed block jumping flap, also known as an event saddle flap. It supports the thigh without getting in the way and comes in a rich black and burgundy colour. WOW Saddles has special jumping saddle flaps for people who have tall legs; for example, the Cross Country "Tapner" is generous in the front. Every WOW Saddle flap has two positions that allow the flaps to grow with the horse. The flaps can be angled forward or backward.
Find a WOW Saddle Fitter
WOW Saddles calls itself the first company to offer a modular saddle. To fit a horse for this unique product, shoppers can request a saddle fitter visit to take measurements and try on products. For people who already own a WOW saddle or accessory, a saddle fitter can confirm its fit or take it to be fixed, if necessary. Saddle fitters are available all over the United Kingdom. And if a rider has taken his horse abroad, WOW-specific fitters are also available across Europe and Australia.
Learn to Maintain a WOW Saddle Flap
WOW Saddles does not sell saddle care products. However, their saddle flaps are made from genuine leather and can benefit from standard leather cleaning and conditioning. Riders can look into saddle creams, oils, and cleaners to properly maintain their WOW saddle flap. Some merchants even offer saddle cleaning kits, which come with cloths and brushes.