If you collect military uniforms, World War II memorabilia, or Royal Air Force memorabilia, then an RAF uniform is the perfect addition to your collection. RAF uniforms date back to 1918 when the RAF became an independent service, and have seen a number of historic and collectible changes throughout the years. Learn more about RAF uniforms to easily find original WW2 uniforms, date them, and choose one for your collection.
RAF Uniform Colour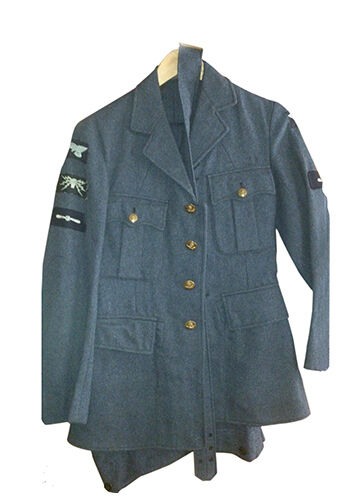 While the standard men's and women's RAF uniform comes in a blue-grey colour, several other colours are more collectible. The initial RAF uniform came in pale blue with gold trim until the blue-grey replaced it in 1919. New recruit uniforms were khaki in colour until 1942, when the RAF replaced them with blue-grey uniforms. Some members of the Royal Flying Corps also wore their original khaki colours after the Flying Corps merged with the Royal Naval Air Service, because of the wearing out period, allowing officers to use their current uniforms. War Service's dark-blue uniforms were available from 1940 to 1973, but from 1940 to 1943, only RAF aircrew wore them.
RAF Uniform Rank
RAF uniforms sometimes feature rank badges emblazoned or embroidered over the left breast. Higher ranks are typically rarer, so you may want to focus on collecting officer's uniforms rather than service uniforms if you are looking for a rare or valuable collection. However, in some cases, there is no difference between officer's uniforms and service, as the embroidery or RAF badges may not remain on the uniform.
RAF Uniform Pattern Number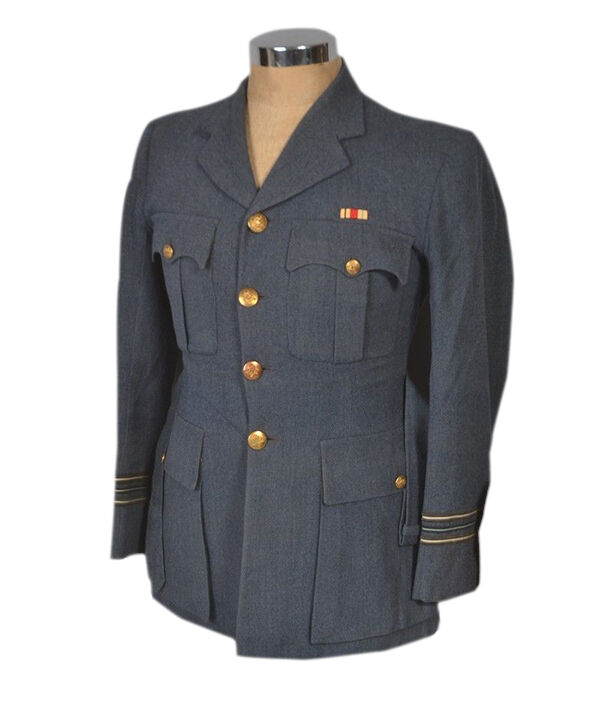 The Royal Air Force uses uniform pattern numbers to designate where and how RAF members can wear their uniforms.
| Uniform Number | Uniform Type |
| --- | --- |
| Number 1 and 2 | Service |
| Number 3 | Operational |
| Number 4, 5 and 8 | |
| Number 6 and 7 | Service dress |
| Number 9, 10, and 11 | Music Services |
| Numbers 11 and 12 | Instructor and physical training dress |
| Number 14 | Flying clothing |
Individual patterns within each number category designate colour, location, and fabric. For example, 6A is full ceremonial service dress with a white jacket. You can purchase a guide to RAF uniforms if you want to familiarise yourself with each uniform type and label.
RAF Uniform Accessories
In some cases, you may want to collect other RAF memorabilia such as life jackets, personal equipment, webbing, ammunition carriers, backpacks, and even weapons or ceremonial swords. In this case, you should attempt to select accessories and personal items according to the rank of the uniform you are buying.