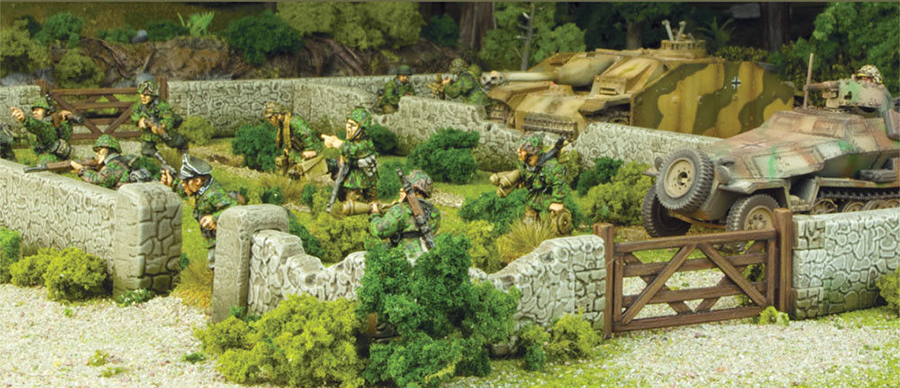 Miniature wargames involve small-scale models and players who use strategy and specific game rules to battle each other. Depending on the game, players could fight dragons, knights, WWII heroes, or other characters. Most miniatures are quite realistic, but in order to make the game more fun and intriguing, players need scenery and terrain on their game boards. Some scenery offers protection for characters while other scenery just makes the terrain look more realistic.
Buying or Building Wargame Scenery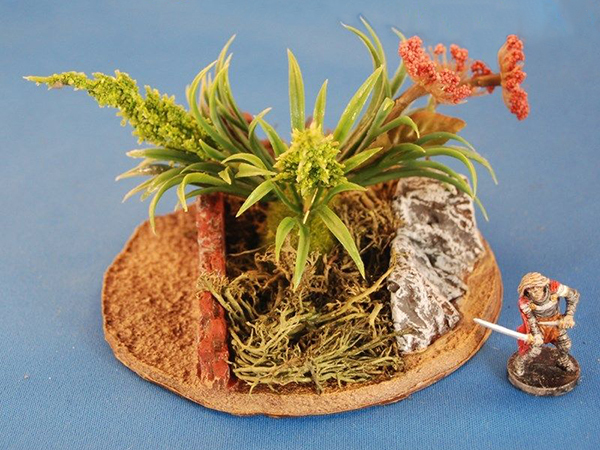 Buying the scenery is certainly the fastest and easiest way to put together a wargame board. However, some players get a lot of satisfaction out of building their own miniature trees, lakes, and huts. All the craft materials are readily available, and some 'natural' accessories are readily available in backyards. A twig easily becomes a log, and a flat stone becomes the base of a rock formation. Fake grass makes a perfect hut covering, and broken miniature dollhouse furniture perfectly depicts the mess in a house after an army has destroyed it.
Categories of Wargame Scenery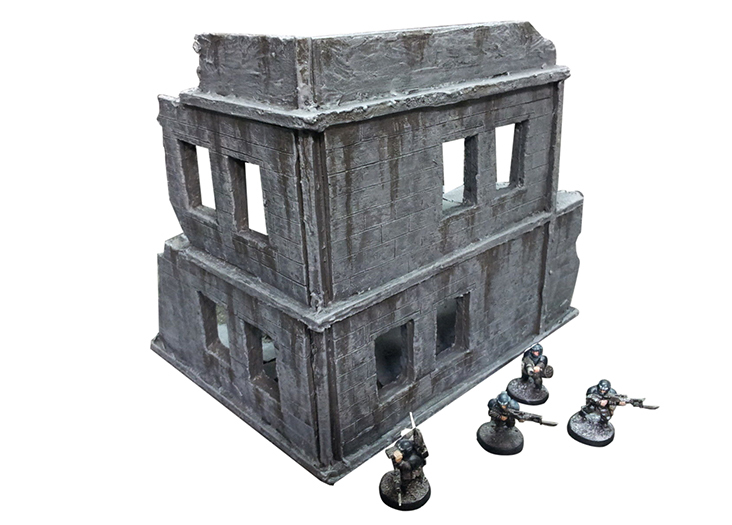 A lot of different wargames exist, and it is important to find scenery pieces that are appropriate for the themes. For example, a WWII character would look funny on a board with modern city landscapes. Companies such as Games Workshop sell all kinds of pieces, including stone windows, buildings, and barriers designed in specific styles. Fantasy pieces often have a medieval look with rudimentary stone windows, rickety bridges, barrels, and ancient shields. WWII pieces include replicas of wire fencing, camouflage netting, antique furniture, and barricades. Sci-Fi kits also have a fun appeal because they look very futuristic. Each piece looks like something possibly invented 50 years in the future. The possibilities include telecommunication towers, air filtration units, and alien artefacts.
Types of Scenery and Terrain
The first thing to determine is whether or not to include larger structures, such as buildings or broken-down castles. These take up the most room and need to be purchased first. Then players can surround them with other pieces of terrain, such as miniature trees, ponds, rivers, water features, and various forms of vegetation.