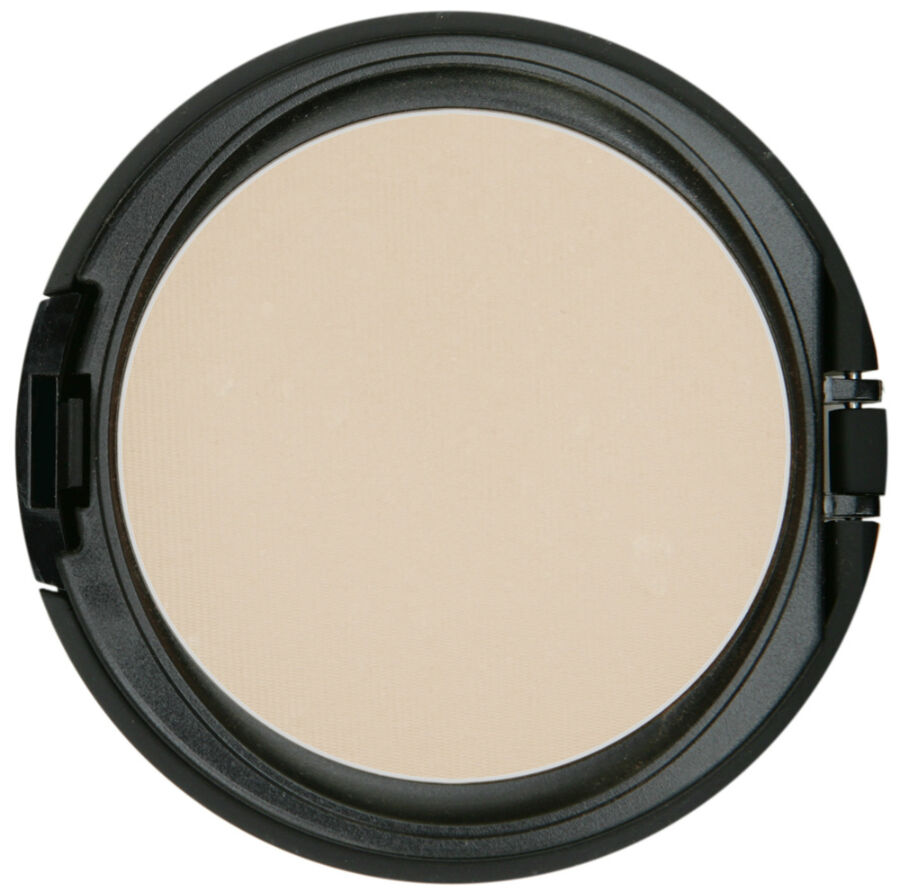 Cosmetics have a history that dates back to the Ancient Egyptians. Both women and men have been searching for the most effective beautifying techniques for millennia. Finding the perfect skin care products can be daunting, especially when it is a woman's first time, and the people she asks are giving frustratingly vague answers. There is a good reason for that: different skin care products can work differently on different types of skin. There is one thing that every individual with less-than-perfect skin has to remember, though: foundation is one of the major items in every skincare kit.
Of the many types of foundation, the waterproof variety is one of the most sought after. This is understandable, as women want to keep their makeup looking as good and fresh as if newly applied. Waterproof foundation can be purchased at cosmetics shops, department stores, chemists, and on the online auction site, eBay.
There are many reasons a person wants to purchase waterproof foundation, such as: spring allergies, summer beach trips, oily skin, and asthmatic conditions. A number of waterproof facial cosmetic products have already been made successful on the market, like waterproof mascara, eyeliner, and lipstick. But waterproof foundation is one of the most difficult to find. A successful buyer of waterproof foundation has to take into account considerations like the types of foundation available, the type of skin a wearer has, which products to avoid, and which characteristics to seek out.
Why Buy Waterproof Foundation?
Perspiration is a natural bodily occurrence; it happens to everybody. During the hotter months, especially, is when it becomes somewhat of a detriment to a lot of people's beauty regimens. The same problem exists during the more humid times of the year. There is a dearth of real and truly waterproof cosmetics that can stay on all day when dampened, but more companies are coming out with improved versions. A good waterproof foundation can keep skin looking smooth and flawless for the entire day without running or becoming sticky as a result of perspiration.
People who get itchy and watery eyes in the spring are also glad for foundation and other cosmetics that do not come off when damp. Months when rain is prevalent also wearies those who have to retouch their faces time and time again during the day. Most cosmetics are generally resistant to humidity, but even a light rain can have a face suddenly splotchy or looking like a raccoon, instead of smooth.
Types of Waterproof Foundation
Foundation acts as a base to prepare the face for the application of makeup. It smooths the skin and evens out skin tone, hiding minor blemishes. There are many different types of foundation available, but all are based on three basic types according to composition.
Type of Foundation

Pros

Cons

Liquid

Most popular

Easiest to apply

Lightweight

Blends well

Can keep skin moist and fresh

Suits most skin types

Needs additional concealer to cloak skin defects

Cream

Heavier coverage and thick texture means more blemishes concealed

Suited for women with dry skin or normal skin

Extensive moisturising properties

Not good for oily skin

Powder

Works best for people who prefer light makeup or no makeup at all

Easy to give a natural look

Great for people with oily skin

Not well suited to heavier makeup applications

May require fixer or sealer sprays to last longer
Waterproof foundation is generally liquid- or cream-based and can be used by women with any type of skin. However, those with oily skin should typically choose foundation of the liquid type, especially those that are water-based and oil-free. People with drier skin are more satisfied with the creams because of their moisturising effects. Oil-based liquid foundations are also good choices for those with dry and wrinkled skin, as they are able to blend more smoothly with these skin types, not to mention they leave the skin much more supple.
Other types of foundation, like cakes and sticks, sprays, and mineral powders are available, as well as mousses. There are more variations of the three major types whose use depends on the buyer's preferences, tastes, and cosmetic needs.
Waterproof Foundation By Purpose
Dozens of companies come up with different products every year, and recently, waterproof cosmetics are the height of facial skincare fashion. Of course, having waterproof properties is not the only ability that many of these foundation examples contain. There is a lot of choice for a single buyer. One way of narrowing the overwhelming selection is determining what a person or their skin needs.
Improving Skin Tone
If improving skin tone is all that a person requires, then there are some lightweight foundations that can do the job well enough. Liquid foundations are particularly suited for the purpose, as are powder foundations. As mentioned earlier, powder foundations are good choices for people who use light to no makeup but they are not waterproof, being only powder.
There are also some foundation primers that can be used to help conceal skin discolourations and even out skin tone, which make foundation last longer.
Skin Protection
There are waterproof foundations that aside from making skin look even and smooth, help protect against weather conditions. Some liquid foundations are SPF 12, for instance, and protect against harmful sun rays, in addition to making the user look beautiful despite sweat and humidity.
Some foundation products are also infused with various substances to maintain the healthy glow of skin, and are advertised as having antioxidant protection or are without certain undesirable substances, like paraben preservatives or synthetic fragrances.
Healthy Skin
Foundation can also contain certain moisturising agents, as mentioned before, to keep natural skin from drying out under various conditions. Some products also advertise the presence of amino acids that help smooth out the skin. There are moisturisers that claim to contain plant-based hyaluronic acid for maximum moisturising potential.
Base and Reinforcement for Other Cosmetics
Foundation makes it easier to apply other cosmetics to the skin, and it also makes it simpler to remove those cosmetic products at night. Try to purchase foundation that complements or matches the natural skin tone, and create a base in which to properly blend other cosmetics for the most flattering effect on an individual's skin and overall appearance.
Buying Waterproof Foundation on eBay
People who are very sure of what they want have no qualms about purchasing personal cosmetic products on the Internet, but there are those who prefer to test and determine, in person, whether a brand, shade, or tint suits them. Even then, there are many people who buy makeup and foundation online. No wonder, as sites like eBay have greater selections, and often offer conveniences that shopping in person do not. The lower prices are one advantage of shopping on eBay, and the ease by which a specific product can be found is another.
To find what you are looking for on eBay, simply enter "waterproof foundation &" into the site search bar, and the many listings on the site become available for your perusal. If you know exactly what you are looking for, then simply enter the name and brand, for instance "Estee Lauder's Maximum Cover Double Wear Foundation". Or, if you want a diversified selection of a particular foundation type, then enter "lightweight waterproof liquid foundation". A more specific description filters out the products that you do not want.
Of course, when determining what you want or do not want, there are also site tools that can filter out products according to brand, foundation type, and price. Always remember to buy from reputable sellers. Sellers who have good feedback are often more knowledgeable on how to treat a customer or address concerns that may crop up. Never forget to evaluate the product thoroughly before committing to a purchase.
Conclusion
Whether battling the weather, health, or unexpected bursts of emotion, quality waterproof foundation prevails and keeps a woman looking as good as she did when she walked out the door in the morning. There are different types of waterproof, or water-resistant, foundation that a woman can use to protect her skin and looks from nearly any moisture problems encountered during the day, whether it is an extended day at the beach or the effects of a joyfully tearful wedding. Most foundation products are based on three types: liquids, creams, and powders. The waterproof foundations are often liquids and creams, though it is possible to find powders that are at least a bit water-resistant.
To acquire the most appropriate foundation, a buyer needs to take into account not only the natural skin tone but the type of skin they have. A foundation type that is said to work very well on oily skin can have unique, if not as powerful, effects on dry skin or more normal skin.
Waterproof cosmetics are certainly some of the most flexible and practical that an active woman can use. The drawback is the need for more powerful makeup removers that have to be used each night to get rid of the waterproof products, but that is a small price to pay for their functional aspects.