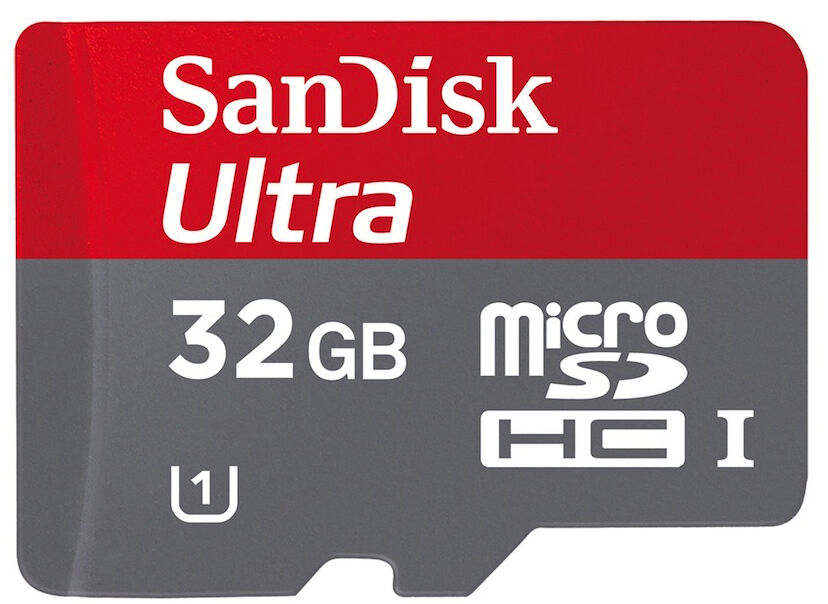 Since the dawn of the technological era, electronic devices have become more advanced in terms of their features and performance. Memory cards have become an important component of most electronic devices, such as cameras, mobile phones, laptops, etc. Keen to capitalise on the trend, manufacturers are putting in their best efforts to lure customers to make this a profitable enterprise. Modern electronic gadgets are based on high-speed technologies and inventions; it, therefore, becomes imperative for manufacturers to come up with memory cards that keep up pace with such marvels of technology. Memory card come in different varieties, and their features in terms of capacity and their speed ratings makes them capable of matching the performance needs of any electronic device. Whether it is a high-end DSLR camera, a superior quality camcorder or an advanced smartphone, high speed memory cards can accelerate performances of these devices and bring down the time lag to a great extent. These removable data storage devices can offer several benefits to the users and, thus, prove to be a smart investment for the long run.
What Are High Speed Memory Cards?
As the name suggests, high speed memory cards are the upgraded versions of standard SD cards, that are specially designed to provide faster performance. SD card manufacturers use varied kinds of flash memories while manufacturing high speed memory cards, which throw light on how transfer rate across different memory card brands vary. This production versatility gives manufacturers the much needed flexibility to produce memory cards that pair perfectly well with certain specific electronic devices. The speed class of a memory card is an indication of the speed at which the memory card would perform or carry out its tasks. As electronic devices are getting faster, memory card manufacturers have no option but to stay abreast with the fast-moving technology.
Buying High Speed Memory Cards
Photographers, movie makers, hard-core gamers, or high-end smartphone users often purchase high speed memory cards so that there are no lag or performance issues experienced on their devices. There are various things that people should consider when purchasing high speed memory cards for their high-end gadgets. The compatibility between the device and the memory card should be checked well in advance; not every memory card is designed to perform or function with every electronic device on the market. There are memory cards that are exclusively made for cameras, and these cannot be used on smartphones or other gadgets.
Types of High Speed Memory Cards
The kind of high speed memory cards available on the market varies with its functions and features, matching every specific need and requirement of the users.
| Type | Description |
| --- | --- |
| | SDHC (Secure Digital High Capacity) cards are the advanced versions of standard memory cards. Apart from storing up to 64 GB data, these cards provide good reading, recording, and transfer speed to the users. |
| | SDXC (Secure Digital Extended Capacity) cards are the upgraded variants of SDHC cards. They are primarily known for their large storage capacities, which can extend up to 2TB, and also offer high-speed data transferring at the rate of up to 300Mb/sec. |
| | XQD memory cards provide enhanced storage space for up to 2TB, and a high-speed transfer rate ranging from 125Mb/ sec to over 500Mb/ sec. |
| xD-Picture Card | xD-Picture (Extreme Digital) cards are memory cards specially designed for cameras and camcorders. These slim and trim cards provide lightning fast transfer rates, usually convenient for long-term usage. |
Speed, Class, and Ratings
High speed memory cards can be classified on the basis of speed classes and ratings; the specifications are usually visible on the packaging box. Novice buyers often tend to get confused by the mixed information splattered over the labels. The card makers generally distinguish among their memory cards on the basis of three different methods.
| Speed, Class, and Ratings | Description |
| --- | --- |
| Speed Rating | The speed ratings divide memory cards into four different categories, namely Class 2, Class 4, Class 6 and Class 10. Cards belonging to these classes provide a minimum transfer rate equal to their corresponding numbers. Class 2 cards have a minimum data rate of 2 Mbps, Class 4 of 4 Mbps, Class 6 of 6 Mbps, and Class 10 come with 10 Mbps data rate. |
| Class Rating | The more advanced class ratings divide high speed cards into two categories. The UHS-I (Ultra High Speed) cards provide a fast data rate of up to 104 Mbps and the UHS-II class rated cards provide an even faster speed of up to 312 Mbps. |
| X-Ratings | This is the third methodology used for rating memory cards; it is quite similar to the method used for rating CDs or DVDs. The term 'x' usually denotes 150Kb/ sec. So, if the card has a speed rating of 133x, it will provide a data rate of up to 19950Kb/ sec (20MB/ sec). |
Uses of High Speed Memory Cards
The benefits of using high-speed memory cards are not just limited to their high speed data rates; there are some other advantages or benefits attached to these cards, as well. The specific needs and requirements of high performance gadgets can be well addressed by these memory cards.
| Specific Needs and Requirements | Description |
| --- | --- |
| Capacity | Not only do these high speed cards help in storing a large amount of data, but they also come with lightning fast data rates for lag-free performance. Constant usage of these cards would not hamper the card's performance, and users, therefore, need not worry about changing their cards at regular intervals. |
| Workflow | Memory cards add the much needed swiftness and flow to the gadget's overall performance. Recording and transferring data can be done quickly, thereby adding to the time-efficiency of these gadgets. |
| Reliability | High speed memory cards provide the much needed peace of mind to the users, as far as safety and security of the files are concerned. File corruption probabilities are almost non-existent with these memory cards. |
| Need for Speed | Speed is probably the most important and major reason why people buy high speed memory cards. These cards are capable of enhancing the performance of any gadget it gets associated with. |
Finding High Speed Memory Cards on eBay
The eBay website provides a list of broad categories on the left panel; selecting the Electronics & Technology category listed in the panel will open up sub-categories of Mobile Phones & Communication and Cameras & Photography. Buyers can click on any of these categories, depending upon the device that requires an external storage card. Clicking the Mobile Phones & Communication option will provide a new set of categories, from which buyers need to select the Mobile Accessories option and then the Memory Card category provided on the left panel of the following page. On the other hand, photographers can click the Camera & Photo Accessories option available on the page appearing after clicking Cameras & Photography at the home page. Locating the Memory Cards option on the left panel of the subsequent page will provide a plethora of options to the users to select from. From the whole list of products displayed on the screen, buyers need to filter the results on the basis of type, brand, storage capacity, and other filter options to zero in on the ideal memory card. Narrowing down the search results will help shoppers find the best match for their electronic device. Alternatively, if one wants to avoid surfing the categories, keying in 'Memory Cards' into the search bar, visible at the top of the eBay webpage, and clicking the Search button will put down the necessary results. The filter options are available here as well and can help in narrowing down the search results, easily. A memory card on eBay can be purchased either through direct payments or through a bidding process; the website also provides several payment options to the buyers. As eBay sells goods on the website via dealers and third party sellers, it is recommended to check seller ratings and credibility before making the purchase.
Conclusion
Memory cards, though small and diminutive in size, are one of the most important electronic accessories used by a wide majority of the tech-savvy world. High speed memory cards not just provide the necessary speed and performance, but it also adds up on the user's overall experience with the device. Though there is a plethora of such memory cards available in the market, a buyer who is very clear about his needs and requirements would not end up getting confused by the options available. There are several features of a high speed memory card and their uses also differ with their functions and capabilities. The compatibility of the memory card with the primary device is another aspect that one should considered when buying these accessories. Regardless of whether the memory card is used on a camera, camcorder, or a smartphone, a high speed memory card would always add on to the overall performance and experience derived out of the electronic gadget.