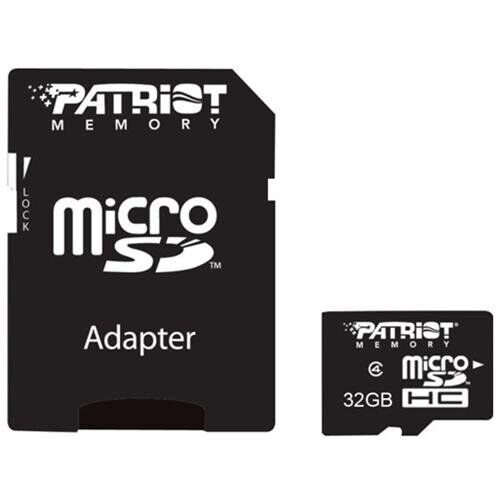 In order to add extra storage to devices like mobile phones, tablets, and cameras, it is important to buy memory cards. These cards come in a host of different sizes, capacities, and speeds, and are sold by hundreds of different manufacturers. The standard for memory cards used across different devices is the SD, or Secure Digital, card, and this can be used in computers, digital cameras, SLR cameras, camcorders, mobile phones, tablets, and other electronic devices. One of the main purposes of using memory cards is to be able to transfer files between different devices. For example, people commonly download music to their computers and then transfer this to their phones; or they take pictures with their cameras and then transfer these files to their PCs. In both such cases, there are two options in transferring files - to connect the camera/mobile phone with the computer via a connection lead, or to simply take the memory card out of the device and port it into the computer. With the latter, this is done by either inserting the memory card directly into the computer or, if it doesn't have a compatible port, using an adaptor.
About SDHC to USB Memory Card Adaptors
SDHC to USB memory card adaptors are small devices that allow people to connect their SDHC memory cards with their laptops and other USB enabled devices to transfer data. In order to explain this further, it is first important to look at what SDHC cards actually are.
SDHC Cards (and others)
SD cards come in 3 sizes and 3 storage capacity classifications. The sizes are SD, mini SD, and micro SD. The former are commonly used in computers and cameras, while the latter are used in smaller devices like mobile phones. The storage capacity classifications, however, are standard SD (up to 2 GB), SDHC (Secure Digital High Capacity - from 2 GB to 32 GB), and SDXC (Secure Digital Extended Capacity - from 23 GB to 2 TB). Both SD and SDHC capacities come in the three different sizes, while SDXC capacitates come in only SD and micro SD sizes. As mentioned, mini SD and micro SD cards are used in small devices like mobile phones. They may, however, not work with laptops, which commonly have ports for regular sized SD cards. As such, an adaptor will be needed to port the mini and micro SD cards into the laptop when transferring files. This is the case whether the mini or micro SD card has a standard capacity or high capacity. SDHC to USB adaptors will be used with all sizes of memory card - whether this be a standard SDHC card, a mini SDHC card, or a micro SDHC card. Of course, most modern computers have ports for standard sized cards, making an adaptor useless in such cases. However, most will not have ports for mini and micro SDHC cards, making an adaptor important in transferring files to the computer from the camera or phone, and vice versa. The SDHC card will be inserted into the adaptor, which will then be ported to the computer using its USB connection.
How to Buy SDHC to USB Adaptors
The most important thing to remember when buying an SDHC to USB adaptor is whether one is actually needed. Many people can simply connect their phone or camera to their laptop using a charger or similar connection lead. As such, data can often be transferred by doing this instead. For those who do need an adaptor, consider the following points:
Consider Compatibility
All computers will have a USB connection port (or several, in many cases), so this shouldn't be an issue. However, it is the other end of the connection that needs to be scrutinised. Most importantly, check to make sure that the adaptor works with the right size and class of card. Some may be built to work only with micro SD cards, while others will work with both micro and mini cards. In addition, make sure that the adaptor will work with both standard capacity, SDHC, and SDXC cards, with a particular focus, of course, on ascertaining compatibility with SDHC cards.
Consider the Manufacturer
When shopping for adaptors it is a good idea to buy from an official manufacturer. Official Equipment Manufacturer (OEM) products are those made by the original manufacturer: in other words, the manufacturer that came up with the product in the first place. These may be a little more expensive, but will have guaranteed levels of quality and will come with warranties. If the adaptor doesn't work, it can simply be sent back and replaced or refunded. The alternative is to buy from third party manufacturers. Their products, known as non-OEM products, will generally be high quality as well, but there will often be a few that don't meet the necessary standards. If buying non-OEM products, consumers run the risk of getting faulty or poorly functioning items, and these may not be backed by warranties either. Adaptors, however, are generally cheap, so the small amount saved by going with smaller manufacturers shouldn't be a serious selling point.
Compare Products and Sellers
Comparing sellers and the products that they provide is also important. One of the main reasons for this is to ensure that the best priced adaptors are purchased. When comparing sellers, always find out how quickly the item will be sent, and whether there are any additional delivery costs involved. Look for adaptors that have good ratings from previous customers. Reading customer reviews will also help any shopper determine whether there are potential defects or other such issues with the adaptor that previous customers have run into. Needless to say, products that come with excellent ratings should be prioritised above all others, even if they are slightly more expensive.
Buying SDHC to USB Memory Card Adaptors on eBay
All of the above steps can easily be achieved when buying on eBay. As the world's largest online marketplace, eBay is well placed to offer shoppers the best platform to find the highest quality, and most affordable products in any market or industry. When looking for memory card adaptors, the first thing to do will be to find appropriate listings. To achieve this, go to the homepage and then click on the Electronics & Technology category. Next, click on Mobile & Home Phones, followed by Mobile Phone Accessories. Now the various accessory categories will load, so look for Memory Card Readers & Adaptors and click on it. Now it is simply a case of searching through the listings and comparing them. It is possible to further narrow the options to make the searched more specific - to do this, click on the appropriate boxes under Type. For example, for USB sticks, click on Readers - USB Sticks.. It will also be possible to search by Memory Card(s) Supported, Adaptor Form Factor, Brand, Condition, and so on. As an alternative, use the search function. Just type some words in, such as 'SDHC to USB memory card adaptors', and see what comes up. If this is too specific, make the search a little more general. Now simply compare the products and sellers and choose the most appropriate listings.
Conclusion
SDHC to USB adaptors are ideal for those who want to transfer their music files, picture files, and others to computers and other devices quickly and easily. The card simply fits into its allotted slot on the adaptor, with the USB end fitting into an appropriate port on the device. The process of finding and buying adaptors is made extremely simple when using eBay. Not only is it possible to compare a range of options, but it is also easy to check seller ratings to ensure that the item will be send to spec, as described, and quickly.