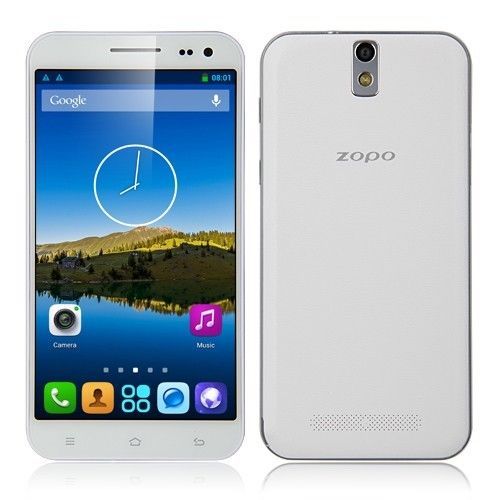 Mobile phones are extremely common devices at present, with an overwhelming majority of the global population having access to a mobile communication device. A phone handset can be chosen for many reasons - functions, network, ease of use, price - but almost every time a purchase is made, the buyer will actually look at and/or handle the mobile phone. This means aesthetics are an important consideration to mobile phone handset manufacturers as they have to cater for all end users from the trend-conscious fashionista to the busy mum, and from the constantly-working salesman to the casual caller.
About Mobile Phone and Smartphones
A mobile phone is a device that can make and receive phone calls over a wide geographical area. It should be noted that they are not the same as cordless handsets - these will stop working if taken too far away from the base unit. The first mobile phone was developed in 1973, and the first commercially available mobile phone was the Dynatac8000x, released in 1983. Current mobile phone handsets generally all have call and text functions, and some may have clock, alarm, inbuilt games and radio functions. Smartphones have developed as a cross between a mobile phone and a PDA (personal digital assistant). They have all the functions of a mobile phone but also include cameras, Bluetooth, calendars, and media equipment such as MP3 players. Many recent smartphone handsets also include email and Internet connectivity, which has led to the development and popularity of applications, or Apps, which can cover anything from games to mobile banking. Mobile phone and smartphone handsets can be purchased from various high street retailers, or online at auction sites such as eBay.
Choosing a Flip, Slide, Candy Bar, or Swivel Mobile or Smartphone Handset
Although generally the aesthetics of a phone are a matter of extremely personal taste, it can be useful to highlight some of the main features of the types of handset mentioned above, and whether they are suitable for everyone.
Handset Differences
There are many differences between each style of mobile phone handset (the "form factor"). The table below summarises the main features of each form factor. It should be noted that often the keypads and main screens of flip and swivel phones are contained inside the clamshell and this could add protection to vital components.
| | |
| --- | --- |
| Flip | Also known as a "clamshell", the flip phone usually consists of two parts joined by a hinge in the centre that allows the phone to fold, making it smaller and more compact for carrying around. When opened up for use, most flip phones stay in a position that puts the speaker and microphone close to the ear and mouth of the user, making them very convenient for calls. Often either black or silver. |
| Slide | A slide phone is also comprised of two (or more) part connected together, but unlike the flip phone, the sections slide on rails. The main advantage of this over a clamshell style is that it allows a full QWERTY keyboard to be utilised within the phone, without the handset becoming too big or compromising the screen size. Some manufacturers developed phones that doubled as portable games consoles by utilising slide functions. Several models come in different back colours. |
| | Named for its shape and resemblance to the said candy bar, these handsets are block shaped (hence the other name of this form - the "brick", though this is more often used to refer to older, outdated phones). This form is very widely used, and usually has the screen and main buttons all on one face. Touch screen phones are usually in candy bar format due to the requirement for a large fascia to put the screen on. Often customised with screen covers and cases that clip onto the back of the handset. |
| Swivel | Swivel phone handsets are similar to the flip phone in practical use - they "fold up" to become smaller - but instead of hinges, there is a central axis. The top part of the phone literally rotates around this axis until the phone is flat. Swivel phones are considered stylish, but can be more fragile than flip phones and are less widely used. |
Suitability
Not all handsets are going to be suitable for all types of end user. It is pretty important to assess who the phone will be used by, taking into account the profession and age of the individual. Here are some recommendations according to phone size and ease of use.
| | |
| --- | --- |
| Flip | Can have very small keys so may not be easy to use for a person with large hands or an older person. Very easy to slip in a pocket due to size, so may be appreciated by young people or frequent travellers - anywhere where space may be a premium. |
| Slide | Generally more robust than flip phones, but slightly bigger. QWERTY keyboard excellent for frequent texters and those who use email on their phones, and handy for typing memos and appointments in calendar functions. |
| Candy bar | Suitable for nearly all users, but can be fairly large in comparison to flip, slide, and swivel phones. Handsets with normal number keypads will be useful for those who only wish to make calls, while those with full alphanumeric keypads will have the same advantages as the slide phone. Touch screen candy bar handsets are excellent for those who like to multitask with phones - such as watching videos or reading as well as making calls. |
| Swivel | Swivel phones are generally recommended for users who want the advantages of a flip phone, but a handset that looks a little more unusual. Sales people and fashion conscious customers might prefer swivel phones to other handsets. |
Mixed Handsets
Some handsets have utilised multiple types of form factors for various functions - for example, a flip phone with a swivelling screen, or dual flips for multiple functions. Here are some examples.
| | |
| --- | --- |
| Handset name | Form factors utilised and functionality |
| Flipout | Has a touchscreen on top, but swivels out completely at one corner to reveal a full QWERTY keyboard. |
| Watch-phone | A touch-screen smartphone that has an attached wristband so it can be worn in the manner of a watch. |
| Console phone | A handset that uses a slide function to reveal a portable console-style game pad. |
| Nokia N90 | A transformer-style phone that is geared towards taking videos. The handset opens out like a flip phone but the screen is on a swivel axis that allows 270-degree rotation so the phone can be held more like a video camera. |
Find Flip, Slide, Candy Bar, or Swivel Mobile or Smartphone Handsets on eBay
To purchase mobile phone and smartphone handsets, visit the eBay homepage. Begin by opening theAll Categories tab and clicking on the link forElectronics & Technology, followed byMobile & Home Phones. From here, then click on Mobile & Smartphones. Available item listings will appear for browsing, or narrow down the search further by using new options that will be listed down the left side of the page. Alternatively, try typing specifics into the search bar near the top of each eBay page. As an example, to find an unlocked Samsung Galaxy series candy bar phone handset, type "Samsung Galaxy unlocked" into the search field.
Conclusion
A mobile phone is an essential accessory for most modern thinking consumers, but there are several criteria to be considered when purchasing one. Budget, functions, style, and type of handset all need to be taken into consideration. Mobile or smartphone handsets can be expensive, so research sellers and shops and browse individual items to get an idea of the market. Shop around to find the best quality items at budget prices.