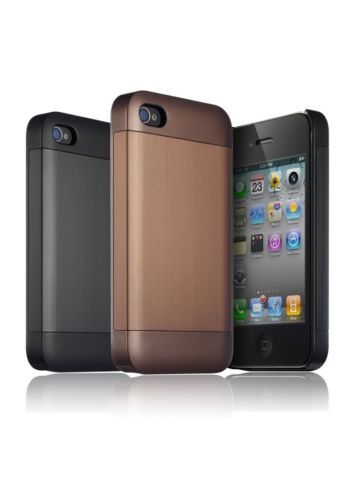 Different styles of mobile phone suit different types of covers. The cover or case should provide protection from scratches to the outside casing of a mobile phone, but depending on whether the phone has a flip open oyster shell lid, a slide cover or an open screen will affect the types of cover selected. Apart from protection, a phone cover needs to allow easy access when answering a call and here is where it is important to understand the difference between sock, wallet, clip, fitted, and pouch type cases and covers for mobile phones.
Phone Socks
Phones socks are usually made from stretchy fabric. They are smaller than pouches and add very little extra bulk to a phone which is easily slipped from the sock when it needs to be used. Several designs are available including brand names of fashion houses, Disney characters, patterns, stripes, and logos give distinctive looks to the phone's garment. Some phone socks feature added detail like buttons or ears and noses for character faces that not only provides some visual and tactile interest but makes them easy to feel for in a pocket or a bag. Most fabric socks are washable so they need never lose their good looks and can be kept clean with little maintenance.
Phone Wallets
Phone wallets are usually offered to fit specific phone models though many are compatible with other designs. This type of cover is easy to use and as it is attached to the phone, it is impossible to lose unless the phone is removed from it. Some styles of wallet have their fastening at the top with a small tongue that fits over the front to close. The closure might be magnetic catch, slip under a strip to hold the tongue down or snap closed with a press stud. Yet others may have a slim button and a loop to keep the wallet closed. One of the benefits of a wallet style cover is that the firm material does not allow accidental activation of any buttons, so speed dial remains safe until the user opens the wallet and chooses to operate the buttons on the phone. Wallet covers may flip open so that the front flops down or they might have their fastening in the middle of the outer edge and open like a book to the side. Extras that may come with wallet phones could include a stylus, an attached purse on the front or card holders inside. They also may have a stand incorporated that fold back to allow the phone to sit upright, a handy extra for use when on speakerphone.
Clip Covers for Phones
The position of jack points, camera lenses and volume buttons differ on phones and so any clip cover needs to be for a specific brand or recommended as compatible with other models. Usually, the clip case attached to a phone is ultra slim and made from hard plastic or polycarbonate and silicone for durability and damage resistance. Apart from protection, clip covers offer a stylish appearance and help to prevent any build-up of grime that can affect button function. Many of the holsters which hold the phones are felt lined, offering further protection for the screen. Port covers also ensure that small openings remain free from dust, dirt, and moisture ingress. Silicone skins also act as clip covers as they grip the phone snugly when the material rolls over the edges to capture the object.
Fitted Phone Covers
Fitted phone covers usually have two parts to clip on to the front and to the back of the phone. The fitted phone cover needs to match the brand of phone it is used for. Look out for details such as a raised lip around the front screen aperture which helps keep it protected when face down. Be aware that the lip may interfere with the ability to drag a finger across a screen as it reduces the free space at the extremities. The hard shell that a fitted phone cover creates may also prevent any interference a hand can cause to a signal when holding the phone and bridging the external antennae, which sometimes leads to poor reception. Another worthwhile feature on some fitted phone covers is a fabric back. Once contained within a fitted case, a phone may no longer fit some dock cradle accessories.
Phone Pouches
A phone pouch is similar to a phone sock but usually has a drawstring to close the top opening. It is as versatile as a sock and often is worn around the wrist or neck for easy access. Pouches may also be zip-fastened and attached to wrist bands to wear like a watch, which is convenient for runners who do not carry a bag and whose attire may not have pockets. Pouches are also available to attach to bike handlebars. The material from which a phone pouch is made is usually soft and pliable, more often than not a washable fabric, though some sports designs use silicone for its waterproofing property. Quirky, funky, or purely functional the designs vary tremendously and there is a huge range available from sleek, professional looking pouches to homemade, craft type designs. One of the virtues of a pouch holder is that exact size does not have to be a requirement for different models as there is leeway for slight difference in dimensions.
Colour Ranges
Most styles of phone covers are available in a range of colours. Hard cases may have overprinted designs with lots of popular styles. Cute, cartoon, music-related or celebrity pictures all vie for attention in among national flags, sports themed prints, animal print designs and floral and stylised artwork. Fabric covers may have overprinted designs too, or patterns incorporated in the weave or how they are knitted.
Materials Used in Phone Cases and Covers
Pouch and pocket style covers are usually made from soft woven or knitted fabric . The texture makes them easy to identify by touch and they allow phones to slip out of the cover with little pressure. They are comfortable next to the skin but because the fabric is soft, it means that buttons can be pressed accidentally through the fabric. Wallets have a rigid structure though they can have tactile appeal in leather or textured plastics. Fitted cases and clip covers normally are made of hard plastic, silicone rubber or a similar material that can be wiped clean and resists dirt and moisture well.
Style and Function
Nearly every style of phone can be fitted into an appropriately sized sock or pouch regardless of the make or model. These types of covers are inexpensive and can be washed to keep them clean. Clip cases, wallets and fitted covers need to be the correct size for the phone used. Phone with slide covers or flip fronts are unsuitable for wallets and fitted covers or back cases. However they will benefit from some extra protection in a pouch or sock. Universal covers tend to be pouch or sock styles, though many designs are compatible with a range of other makes. Fitted covers can be difficult to remove once they have been attached to a phone, so if a change is required, allow time to perform the switch.
How to Find Sock, Wallet, Clip, Fitted, and Pouch Type Cases and Covers for Mobile Phones on eBay
Once the type of suitable phone cover is determined, go to eBay and on the home page and go from Home, to Electronics & Technology to Mobile Phones & Communication. On the page for Mobile Phones & Communication, select Cases & Covers and another new page will appear. This is where eBay has listed under Type a whole variety of items. Browse everything if unsure about what to purchase or check appropriate boxes to limit the search parameters; Fitted Cases/Skins, Pouches/Sleeves, Wallet/Flip Case, Socks or Clips. Further options can be chosen to search for a particular Brand or a Compatible Brand or Compatible Model. Colour, Material, Condition and Design/Finish can all be refined to suit desired features. If unsure about a product listing, contact the seller for more information regarding any query to ensure a cover with a good fit for the phone model in question.
Conclusion
The range of covers and cases for mobile phones is astonishing. Knowing what type of case or cover will best suit the phone for which it is intended will greatly reduce the amount of time searching for the item. Enjoy the photographs and descriptions on eBay and let them inspire a decision. Multi-packs of smaller items of easily removed and inexpensive covers will give a different clean cover for each day of the week. Even with a back case some phone owners may still wish to purchase a sock or pouch in which to keep the phone safe and easy to identify through colour or texture when searching for their ringing phone. For harder cases make sure the size suits the model, check compatibility and be aware of extra features for added value. Screen protectors, stylus pens and fold back stands may be offered at no extra cost compared to other similar items.