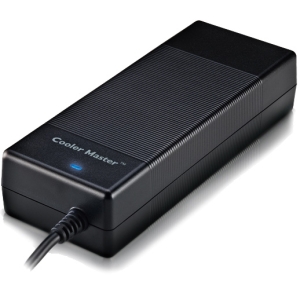 Laptops are becoming an increasingly popular replacements for desktop models. Since frequent, exponential leaps in technology improve the capabilities of laptop computers with each generation, portability has never looked so good. Just like desktop models, laptops also need to plug into a power source to keep charged. While laptops are sold with proprietary power adapters, also called power charges or power cords, there may come a time when users need to replace a broken or lost one.
It is imperative to know the various classifications of power ratings for laptops; some require more juice than others. Moreover, buyers must have an idea of the type of laptop power adapter. While some are bought to be a replacement wall charger, other shoppers are looking for a car charger. Customers must until decide if they want model specific or universal charger. Before searching in local electronics stores and online retailers, be sure to have a list of criteria to avoid confusion.
Classifying Power Ratings of Laptop Adapters
All laptops are assigned a power rating to let users know how long the battery can last in between charges. The rating is typically given in volts (V) and milliamps (mAh). An example of power rating looks like this: 10.8V, 3000mAh. These measurements delineate the amount of energy the laptop battery consumers. Therefore, it is important to take the time to find a power adapter that can accommodate a specific make a model.
Shoppers should consider both the input voltage for laptop, the output voltage of the adapter, and its output power level. The sections below outline the electrical specs that should be evaluated when buying a replacement power adapter.
Input Voltage
The input voltage refers to how much energy the laptop's battery consumes. This number should be matched with output voltage number, which is how much energy is transferred through the adapter. Industry standards have been popularising 12V and 19V for many laptop models.
Output Voltage
The output voltage of the adapter is directly related to the input voltage requirement for the laptop. Shoppers should do their best to match the input voltage of the device to the output voltage of the adapter. Laptop companies have been using 12V and 19V for most of models; however, there is a wide range between 9.8 and 24V available on the market.
Shoppers should be mindful when picking out an adapter with a certain power rating, the voltage is not always constant. For example, if the advertised adapter's voltage output is 12V, it can actually go as low as 10V and as high as 18V. Inexpensive adapters are more prone to these sorts of inconsistencies since they are made from cheaply made parts. Underpowering a laptop can negatively affect the life and charging of the battery, but providing more wattage than required does not hurt it.
Output Power Level
Most laptops today require no more than a total of 70W power adapter that supplies input power. Manufacturers have a precise set of parameters when constructing the motherboard, making an effort to achieve perfect temperature control. It is crucial to buy a power adapter that does not disrupt this balance.
However, it should be noted there are specialty laptops that require a 90W power, particularly those that handle high-end graphics cards or have powerful multitasking capabilities. These laptops are designed for gaming and working with digital media. Buyers should compare output power level measurements when buying a model specific, universal, or car power adapter.
Types of Laptop Power Adapters
In addition to paying attention to power ratings, people in the market for a laptop power adapter need to consider a few more factors before choosing one. The easiest way to find a guaranteed match is to buy a charger made specifically for a particular make and model. Some people prefer a universal charger that can be used with multiple brands of laptops. Choosing between model specific or universal is based solely on personal preference and intended use.
After deciding between the two, the last decision to make is between two power sources. For home, office, or other stationary use, then buyers need a wall charger. Should the user want to power his laptop in the car, many manufactures make auto chargers. The sections below outline the different types of laptop power adapters.
Model Specific
Model specific adapters refer to any type of adapter designed to accommodate a specific model of laptop. When buying a new laptop, the included adapter is almost always model specific. These can be made either by the original manufacturer, such as Dell or Acer,, or aftermarket companies also make compatible model specific chargers.
Original manufacturers are typically more expensive than off-brand companies. Before purchasing an aftermarket model specific power adapter, savvy shoppers compare all the specs before committing to one.
Universal Charger
Choosing between a universal or model specific is all a matter of personal preferences. A universal laptop charger can be a great investment for a myriad of reasons. A universal charger is compatible with many different brands and models of laptops. Users must carefully choose an adapter with adequate power and voltage; they cannot rely on matching up makes and models. People who own more than one laptop often try to find a universal adapter to accommodate all of their machines. It is also nice to have a backup adapter laying around for when the model specific one breaks, or guests need it.
Car Charger
A laptop adapter for a car is a must have for people who want to use theirs on the go. Never again do they have to worry about the battery running out. Wall chargers are not mentioned in this guide because a majority of laptop adapters sold are wall chargers. Laptop car chargers are a speciality item.
Like choosing any other laptop adapter, auto chargers come with their own set of voltage measurements. It should be noted car chargers are DC and not AC. Car chargers often have the highest variation of voltage range since the battery is not always regulated like a constant flow of electricity through a home.
How to Select the Right Laptop Power Adapter
When picking out a power adapter for a laptop, more often than not, buyers purchase an AC adapter. The first step is to consult the manufacturer's website or user's manual to determine what the acceptable voltage output levels are. There may also be a sticker on the bottom of the computer that has number, followed by a "V" and then another number ending with "mAh". The voltage of the new adapter must be within 10 of the original AC adapter's voltage. The milliamps can be a higher number, but it cannot be lower.
If purchasing an AC universal laptop adapter or a car charger, then buyers need to convert the Watts of the original adapter and find one with the same wattage or the next level higher. Wattage can be calculated by voltage multiplied by amps. For example a 20V with 3A rating requires a 60W charger. It is better to increase wattage than have less than required. For example a 60W input requirement is compatible with 60W and higher, even 90W;; a 45W charger is not enough to keep the laptop powered.
Buying Laptop Power Adapters on eBay
Finding the right laptop adapter with the correct power rating is easy on eBay. Instead of wading through eBay's extensive collection, use a few keywords to help eliminate unwanted options. For example, if you own a gaming computer, chances are you need a "90W laptop adapter&". You can also include keywords for specific brands or meet certain needs, such as "Dell laptop charger&" or "12V car charger&"; try combining keywords like "Dell 12V car charger&". It is possible to narrow results too much. If you find you are not receiving enough results, remove one or more keywords.
Conclusion
In order to purchase a power adapter that is compatible with a laptop, shoppers should be familiar the tech specs about their laptop. Power ratings of laptop chargers are directly related to input voltage. Buyers must find an adapter that has a compatible output voltage and power level. Although basic laptops only require 70W of input power, shoppers should consult the manual prior to buying. Using a 90W adapter could overheat and fry the motherboard.
But evaluating power ratings is only part of finding the right laptop charger. Though wall outlet chargers are more popular, and always included with new laptops, people what want to use their computers on the go without sacrificing battery power can benefit from a car charger. Additionally, buyers must decide between a model specific or universal charger. Single laptop owners may prefer the model specific, but for people who own more than one, a universal adapter can simplify charging. Doing a little homework on laptop adapters upfront can save customers a lot of frustration.