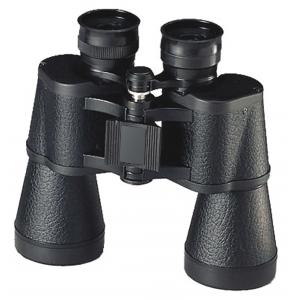 To a beginner, a pair of binoculars can look much the same as any other, but in reality there are different types, sizes, makes, and models like any other type of equipment. Learning the difference between them all and knowing which is suitable for an individual user takes research and experience.
Follow the guide below to learn about the different types of binoculars and their uses. As with all purchases, it is intended that the user carry out sufficient research beforehand into the type of binoculars that will suit them most.
The Two Main Types
Generally, binoculars come in two main different types - roof prism design and porro prism design. Both types are very different from each other and have specific advantages and disadvantages, so choosing one over another is primarily down to the individual needs of the user.
The difference in the names is due to the type of prism used in the construction of the binoculars.
Roof Prism Binoculars
The prism in this type of binoculars are aligned in a straight line, which enables the binoculars to be more compact and streamlined in appearance than that of a porro prism binoculars. Roof prism binoculars are able to be identified physically as the eyepieces and large objective lenses line up with each other.
What Are the Advantages of This Type of Binoculars?
The advantages of roof prism binoculars are that they are compact in design so are easily portable, particularly for activities such as long walks or sporting events. They also have less internal parts than porro prism binoculars, so there is less that is able to go wrong, and it is also easier to make these binoculars both dust and waterproof.
What Are the Disadvantages of This Type of Binoculars?
Due to the way that the prisms are aligned inside roof prism binoculars, this means that the image quality is usually not as high as that of porro prism binoculars. However, modern roof prism binoculars at the high pricing end are often viewed as having the same optical quality as that of similar porro prism binoculars. If particularly high quality is required, only the top end roof prism binoculars should be considered.
What Are These Binoculars Best Suited For?
Due to the compact nature of roof prism binoculars, they are ideal for sporting events such as horseracing, birdwatching, and other types of wildlife viewing.
Porro Prism Binoculars
In comparison to roof prism binoculars, porro prism binoculars are identifiable by the fact that the eyepieces and the objective lenses are not in line (or offset) with each other. The reason for this is that the prism used in the construction of this type of binoculars (a porro prism, hence the name), requires those facets of the equipment to be placed separately.
What Are the Advantages of This Type of Binoculars?
As the objective lenses are spaced wider apart than those in a roof prism binoculars, this means that the image quality produced is usually higher. This type of binoculars are also cheaper to make than roof prism binoculars as quality porro prisms are cheaper to produce, so the finished binoculars are also cheaper to buy.
What Are the Disadvantages of This Type of Binoculars?
As the eyepieces and objective lenses are spaced further apart, it also means that porro prism binoculars are not as compact as roof prism binoculars so are usually larger in size. This type of binoculars have more moving parts, resulting in more that is able to go wrong and making it more difficult to make the binoculars fully dust and waterproof.
What Are These Binoculars Best Suited For?
Like the roof prism binoculars, this type of binoculars are also suitable for wildlife watching and sporting events, but due to the size of them, they are less suited for long period of use or for carrying to remote locations.
Comparing the Two Types of Binoculars
| | Advantages | Disadvantages | Used For |
| --- | --- | --- | --- |
| Roof Prism | Compact, more dust/waterproof | Lower image quality | Sports, wildlife |
| Porro Prism | Higher image quality, cheaper | Larger, less dust/waterproof | Some wildlife, sports |
Other Types of Binoculars
Although the two main types of binoculars are roof prism and porro prism binoculars, within the two categories there are other types of binoculars that are built to fulfill a specific need. Due to this, they have some unique features.
| | |
| --- | --- |
| Astronomy Binoculars | Although traditionally telescopes are used for viewing the stars, binoculars specifically designed for viewing them also have their place and are often used. This type of binoculars are called Giant Binoculars and have much larger objective lenses and huge magnifications which are capable of taking in large amounts of light. There are different sizes and types of giant binoculars that are capable of magnifying to different levels in the sky. Of course, the greater the ability of a pair of giant binoculars to magnify detail in the sky, the more expensive the pair will be. Professional astronomers will require very high level pieces of equipment in order to be able to satisfactorily carry out their work. |
| Marine Binoculars | Binoculars designed for working in a marine environment need to have very specific attributes, since they will be working in and around water. Marine binoculars are made to be tough, fully waterproof, and some models have the ability to float, or have a built-in compass or can even be rangefinder binoculars. |
| Night Vision Devices | This very specific type of binoculars are designed for be able to view objects in the dark as if it were daylight. This huge range includes night vision glasses, binoculars, monoculars and night vision scopes, all of which do very different jobs. It is highly recommended that if a purchase is to be made from this range, that sufficient research be carried out in order to find the correct piece of equipment that will suit the specific situation. |
| Golf Range Finders | Used in golf practice and golf application, this type of device is intended to give a view of the exact distance to an object (such as a golf ball). Different technologies (dependant on the style, make and model) such as lasers, GPS or optical lenses achieve this, giving the player a clearer idea of how far away an object is during a game. Brand names such as Bushnell are some of the best models on the market, but as with night vision devices, research should be carried out before actually purchasing a model from this range. |
Where to Find Binoculars on eBay
In order to find binoculars on eBay, head first to the homepage. From here, using the links on the left hand side of the page, select Electronics and then select Cameras and Photography from the drop down options. This will load the cameras and photography section of eBay. From here, using the links on the left hand side again, select Telescopes and Binoculars. The page that loads will include all the listings in this category currently available on eBay. The listings can be narrowed down further by brand, condition, and type, among others.
Alternatively, use the search engine on the eBay homepage to look for listings that meet specific needs using keywords.
Conclusion
There are two main types of binoculars available on the consumer market, both of which have several advantages and disadvantages. Purchase of one or the other will primarily be down to the needs of the user. Within those two types, there are more specific binocular devices designed to meet the needs of the user within certain industries and environments. It is always recommended that sufficient research be carried out before making a purchase of any type of binoculars in order to make the correct decision in finding the desired product.