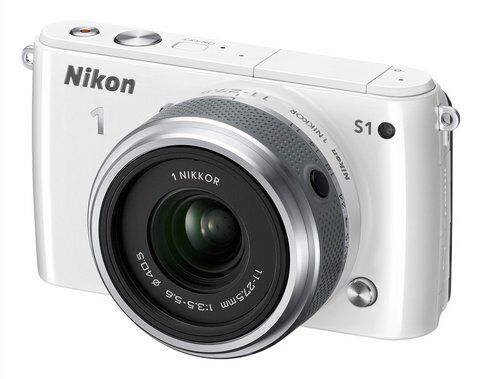 Before purchasing a new camera, people will usually ask which the right type of camera for them is, and the answer to that question will vary. There are several different types of digital camera available on the market, and knowing the different types is the first step in learning what would be the best camera to purchase.
Generally speaking, digital cameras fall into one of four separate categories, although some models span the different classes. Follow the guide below to learn about the different types of digital camera available.
Digital SLRs (Single Lens Reflex Cameras or DSLRs)
These types of cameras are among the most versatile and expensive available on the market. They are most commonly used by professional photographers or those with a great deal of photography experience. DSLRs are bigger than most other types of camera, tend to be heavier and generally bulkier, so putting one in a pocket is impossible. This doesn't mean that DSLRs are too expensive for an average budget, however. There are many models manufactured by good brand names available to consumers that are reasonably priced.
An important feature to bear in mind with DSLR cameras is that the lens of the camera can be removed and changed to fit different shooting situations. There is a large variety of lenses available for most models, from fixed focal length 28mm lenses for wide angle shots to 200mm fixed focal length telephoto lenses for closer shooting. The possibilities are almost endless for a photographer who knows how to get the shot they want from a DSLR. Camera lenses for DSLRs tend to be of better quality than those used on other digital camera types and give better photographs if used correctly. However, the need to purchase different lenses does mean that owning a DSLR can be expensive, as simply buying the camera itself is not the only financial outlay.
Another considerable difference between a DSLR and other types of digital camera is that DSLRs have a larger sensor size. This enables the camera to produce better quality photographs. A DSLR camera also has the added benefit of being able to switch between modes (although some bridge cameras also possess this ability). Photographs can be taken in automatic mode (where the camera sets the mode using a selection of presets), or full manual mode (where the photographer sets all the options themselves), or modes where shutter speed, aperture, or others are given a priority. This gives the photographer much more control over the way the picture is taken.
Compact Digital Cameras (aka Point and Shoot)
At the basic end of the photography market are compact digital cameras, also known as point and shoot cameras. Although generally they tend to be cheaper, many models are extremely powerful for the size, and unlike DSLRs, are very easy to use. Compacts vary in size, style, and price, and are called compact because they can be easily stored and used. All compact cameras will have a minimum of 3x zoom lens and at least 12 megapixels. This means that they are able to produce good-quality photographs of roughly up to 16x20 inches in size. The main mode for shooting photographs with a compact camera is fully automatic, making this type of camera ideal for a beginner or for someone who wishes to take lots of photos quickly, hence the name point and shoot. Most compact cameras have the ability to switch between preset modes of shooting, such as sport mode, suitable for during sporting events, or night mode in the dusk light. This makes it easier for the camera to adapt to different shooting situations.
Manual adjustments such as switching the shutter and aperture cannot be done on compact cameras as the functions are set automatically. Compact cameras are designed for ease of use, not for complete control over how a photograph is taken. However, for basic photography needs, a compact camera is perfect, and a great tool for a complete beginner.
Bridge Cameras (aka Advanced Compact Cameras)
These types of camera are a step up from a compact camera and a step down from a DSLR, hence the name 'bridge' as they span the distance between the two. Bridge cameras have more features than compact cameras but are not fully adjustable in the way DSLRs are. Bridge cameras allow the user control over certain elements of exposure settings, with semi-automatic aperture, shutter, and program modes. There is usually also a manual mode which allows full control over the exposure settings. As far as lenses go, bridge cameras have lenses with a much longer zoom lens than a compact camera, which allows for greater detail in photographs. For example, a compact camera lens is typically three to five zoom, whereas a bridge camera lens can be up to 30 times. A typical bridge camera has a lens somewhere in the 24x range. However, the lens on a bridge camera is fixed, so it cannot be changed in the same way a lens on a DSLR can. Bridge cameras also have a smaller image sensor and smaller lens than DSLR cameras, so while they will give greater detail in photographs than compact cameras, they will not be as detailed as photographs taken by DSLR cameras. In physical aspects, bridge cameras are larger than compacts and designed to look like DSLRs, but are usually slightly lighter. Some models look more like large compacts in their design. Bridge cameras are mostly suitable for photographers with a bit more experience that want a piece of equipment capable of taking good photos but at less of the cost of a DSLR model. Bridge cameras are often seen as a good starting point for a photographer who wishes to go to using a DSLR eventually but sees the jump between compact and DSLR as too big.
Mirrorless Interchangeable Lens Cameras
Mirrorless cameras are very similar to DSLR cameras. They allow the user to have full control over automatic and manual modes in the same way as a DSLR, and as the name suggests, the lens is interchangeable in the same way as that of a DSLR. However, these lenses are much smaller than that of a DSLR. The image sensor, however, is a similar size of that of a DSLR so is able to take photos of a similar quality.
The major difference between the two types is that a mirrorless camera is smaller and lighter than a DSLR. Optical viewfinders on DSLR systems use a system of mirrors that show the scene to be photographed. Mirrorless cameras do not operate with this system and do not have mirrors (hence the name mirrorless). Instead, they are equipped with either a LCD screen or an electronic viewfinder that previews the scene instead. One of the main reasons why DSLR cameras are so big is that the mirror system takes up a lot of space, so without this system, mirrorless cameras are able to be smaller and more compact in size. Mirrorless cameras are aimed at photographers who wish to take photographs of a similar high quality to those taken on a DSLR, but with the added functionality of being smaller, lighter, and more portable.
Where to Find Digital Cameras on eBay
In order to find digital cameras on eBay, head first to the homepage. From here, using the available links on the left hand side of the page, select Electronics and then select Cameras and Photography. This will load the Cameras and Photography section of the eBay site. From here, using the links on the left hand side again, select Digital Cameras. The listings that load in this category can be narrowed further into the different types of cameras as required.
Alternatively, use the search engine on the eBay homepage to look for listings using the desired keywords of an intended purchase.
Conclusion
There are four main types of digital camera available on the market, all of which are aimed at the different needs of a photographer. By doing sufficient research into the best product for a situation, a prospective buyer will be able to decide which type of camera best fits their needs and their situation. By doing this research beforehand, the photographer will be able to take good-quality photos at whichever level they wish to aim at.