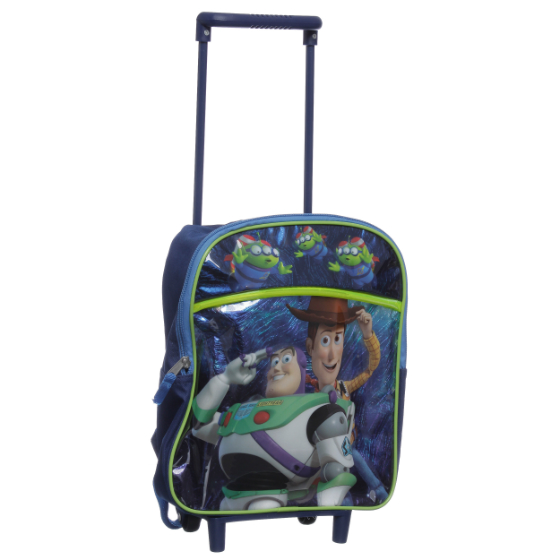 Playing video games is a great way to spend time, and some research indicates that it actually helps people to develop mental skills, such as multitasking and focusing attention. Serious gamers often want to show their love for their video games even when they are outside their living rooms or gaming dens. In this regard, they can benefit from gaming merchandise, goods that are produced in order to promote video games or characters that appear in these games. This merchandise is generally produced officially, and video game developers use the merchandise as part of their marketing strategy to help in selling the game.
In certain circles, gaming merchandise also helps to convey that one belongs to a group, as the merchandise connects like-minded people who are all fans of the same game. Thus, gaming merchandise, which mainly comes in the form of T-shirts, is worn with pride. However, T-shirts are not the only things that can bear the logos and images from games, and gamers worldwide can enjoy other products as well. Gaming merchandise can be bought from shops that deal with video games, and can also be conveniently ordered from online auction sites, such as eBay.
Types of Gaming Merchandise
There are many types of gaming merchandise, because virtually anything can feature a video game logo. Some of the items are practical, while others are meant merely to be seen. Clothing, accessories, gadgets, figures, toys, wall art, and replicas are some common types of gaming merchandise, although the list does not end here.
Gaming Clothing and Accessories
Gaming clothing and accessories are quite straightforward. They are wearable items, such as hoodies and T-shirts, that have a video game logo printed on them. Keyrings, backpacks, watches, purses, badges, hats, necklaces, and wallets belong to the range of accessories. The clothing and accessories are meant to be seen by other people, and they make a statement, telling the world that the person wearing them is a gamer. Besides so-called ordinary clothes, many gamers also opt for special costumes that help to make them look like their favourite video game characters. As many of these costumes have intricate designs that may make them troublesome to wear on a daily basis, they are mainly used for gamers' get-togethers or other special events. They tend to be rather expensive and should be cared for and kept well.
Gaming Gadgets
Gadgets are small mechanical tools or devices that help to make daily life easier. Gadgets from video games are not simply toys or figurines, which usually do not have any practical value. Gadgets are actually useful. When it comes to gaming merchandise, gadgets bear the logo of the game, or have other design features that connect them to a particular video game. Lasers, lights, functional watches, heated travel mugs, stylised ice scrapers, and car fresheners are only some example of gaming gadgets.
Gaming Figurines
Figurines from video games are small items that generally represent the main characters. They are great additions to any gamer's table or bookshelf. Because of their small size, they do not become overwhelming and can even be displayed on office tables. These figurines may be sold as single pieces or in larger sets that contain many characters from one game. Figurines are generally made of hard, durable material. Usually, they are also very colourful, although this depends on the game.
Gaming Toys and Games
Compared to figurines, toys are bigger and softer. Some stuffed video game characters can even be taken to bed for cuddling. Small children, in particular, are likely to enjoy these types of stuffed toys. However, other kinds of gaming toys are also produced. Even board games that are inspired by video games are manufactured. For instance, it is possible to play the popular Memory game with Super Mario characters and designs. Card games that contain images from video games are also common. Some toys may come in pieces that gamers can assemble at home.
Gaming Wall Art
True gamers may also want to decorate their homes according to their favourite games. Although it is possible to turn the entire home into a cave seen in a video game, most people do not opt for such a radical approach. In order to show appreciation for a certain game, some wall art may suffice, but it is also possible to cover a wall with special wallpaper. When using posters on the walls, it is also easy to change them once a new game becomes a favourite or when the room undergoes redecoration. Posters are produced in many sizes, so it is possible either to show off the love for a game in a subtle way or to cover an entire room with huge pictures from the game. Besides posters, gamers can also hang wall art made of beads on their walls.
Gaming Replicas
Replicas are items that many devoted video gamers prefer to buy. They are exact copies or models of items that are seen in the games. However, they may be scaled, and are usually smaller than the items in the games. Replicas can be used for display or even for role-playing. Many gamers actually like to play the roles of the game characters themselves, and with replicas, they can act out scenes from the games. The replicas are often used when gamers gather at a gaming conference or similar event.
Things to Consider When Buying Gaming Merchandise
When buying gaming merchandise, there are some things to consider besides choosing the type of merchandise. The authenticity and availability of the items in question should also taken into account, because both of these influence the final price.
Authenticity
The authenticity of gaming merchandise is a matter of the publisher of the items on sale. The video game industry not only manufactures games, but also creates much of the gaming merchandise. These items are considered to be authentic merchandise, and they are generally also fully licensed. The most serious gamers prefer gaming merchandise from the publisher. However, some people opt for designs that are inspired by certain video games, but are not licensed. These may allow more opportunities for play and can be quite interesting.
Availability
Gaming merchandise is not only for wearing and showing off, but also for collecting. As with many other collectibles, gaming merchandise is thus available as open or limited editions, as well as special collector editions. The open editions are produced in unlimited quantities, while the limited editions are rarer because their number is predetermined. Therefore, the limited editions are also more expensive and valued by collectors and game fans. Some items are only available with video game pre-orders. These are considered to be very valuable, and fans worldwide sign up for the pre-orders.
Buying Gaming Merchandise on eBay
If you want to buy gaming merchandise on eBay, then you probably already know the game to which the merchandise relates. If you also know what kind of merchandise you want, be it a T-shirt, hoodie, or a stuffed animal, you can specify this in your keywords once you start searching. Thus, the search terms that you type into the search box could be something like "Rayman stuffed animal". When you receive the initial search results, you may click on any related searches if you do not find what you are looking for. If there are very many results, you can also narrow them down by sorting the items, either by price or auction time. It is also possible to set the item condition either to new or used, and to choose the seller's location. The closer the seller is to you, the sooner you are likely to receive the item.
If you are looking for official gaming merchandise, you may want to check to see if the item has a licence. If this is not detailed in the item listing, you can contact the seller to ask about the authenticity of the merchandise. You may also ask about delivery, packaging, postage, payment methods, exchanges, and refunds.
Conclusion
Video games are loved by many people, and they can actually be beneficial, as they help people to develop their multitasking skills. Gamers not only play the games, but they also often want to show off their love for a particular game. For this, they can buy special gaming merchandise, products that are designed with elements from games or that bear the video game logo. A gaming merchandise item can be small and subtle, such as a keyring, or big and flashy, such as a full costume from the game.
Practical gaming merchandise includes clothing, such as hoodies and T-shirts, and many accessories, from watches to hats and wallets. Gadgets such as lasers and lights are also available, and they usually perform some kind of a practical function besides looking cool, although the merchandise can be simply decorative as well. Figurines can be placed anywhere for decorative purposes, even on office tables. Stuffed animals can be used for decorative purposes or given to children. Video game characters also sometimes appear in other types of games, such as card or board games. Finally, some people like to decorate their homes in the spirit of their favourite games, by using special wallpaper or posters.
When buying any gaming merchandise, its authenticity should be considered, as some merchandise may be fully licensed, especially when it is the official merchandise. Availability also plays a role in the price, as limited or collector editions are more expensive than open editions that are produced in unlimited quantities.