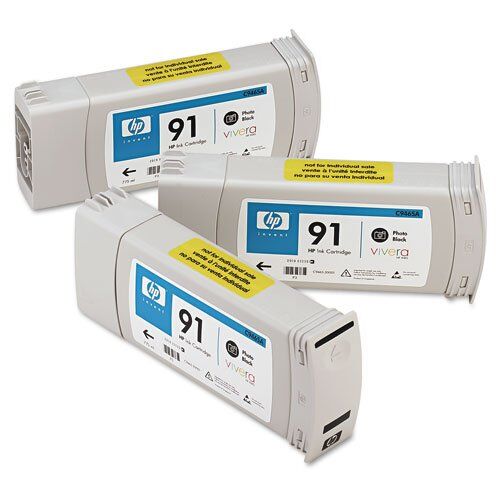 Before shopping for ink cartridges it is important to understand what types are available. Cartridges are usually designed to fit a specific printer or a specific family of printers. They come in combined or single colours, depending on the device. The most important factor to take into account when shopping for these print consumables is compatibility with the machine. In some cases, replacement cartridges can cost nearly as much as the printer did when it was new, so it is important to shop around to find the best deal.
Know the difference between toner cartridges and ink cartridges and what types of ink are used. Learn about the different types of cartridges available, from those offered by the original equipment manufacturer (OEM) to refilled cartridges and cartridge refill kits. Ink cartridges are available from supermarkets, computer supply shops, stationery shops, catalogues, department stores, and online from marketplaces, such as eBay.
Toner Cartridges vs. Ink Cartridges
The two most common types of printers found in homes and offices are laser and inkjet printers. Laser printers use toner cartridges, whereas inkjet printers use ink cartridges. The difference is that toner cartridges contain dry powder, which bonds to the paper to create the print. Ink cartridges contain liquid ink, which is transferred directly onto the page via the printheads that spray a microscopic mist onto the paper. Some inkjet printers have integrated printheads and the ink cartridges merely act as reservoirs. Others feature printheads that are attached to the ink cartridges; the printheads are replaced every time the cartridges are replaced.
Single and Combined Colour Ink Cartridges
Cartridges are usually available as either single or combined units. In some cases, black is a single unit and the colours are available in a combined unit. This is especially handy if a lot of text printing is done, but not a lot of colour printing. Then, the black cartridge can be replaced as needed without touching the colour cartridges. While high-end printers can used up to eight different colours, most household and office printers use black, magenta, yellow, and cyan to produce the colours required across the spectrum.
Starter and High Capacity Ink Cartridges
Printers usually come with starter cartridges. These are smaller than normal and are merely intended to get users started with their new printers. High capacity ink cartridges contain more ink than standard cartridges and tend to be more expensive. When analysed for a per page cost, the larger cartridge typically works out cheaper than the standard. Not all printers are able to accommodate high capacity cartridges and it is important to double check this before buying.
Pigment-Based vs. Dye-Based Inks
Different types of ink are better for different types of printing. The types of ink found in ink cartridges are generally pigment-based or dye-based. The table below describes the two for easy comparison.
Type of Ink

Description

Pigment-based

Better for printing on paper as pigment stays on the surface

Pigments are main component of ink

Size of pigment important for the its ability to diffuse in the ink solution

Type of pigment affects saturation, hue, and brightness of the ink

Dye-based

Tends to soak into paper

Less efficient than pigment-based ink

Stronger than pigment-based ink

May bleed around edges of print

Can fade when exposed to sunlight
Pigment-based inks create colour with particles suspended in liquid, while dye-based inks uses a substance dissolved in liquid. This means that pigment-based inks are not as susceptible to water damage; dye-based inks run when exposed to water. Pigment-based inks tend to yield longer lasting, brighter, richer prints than dye-based inks.
Types of Ink Cartridges
The type of ink cartridges used depends on the make and model of the printer. It is best to research the cost and availability of replacement cartridges before buying a printer. Understanding what types of ink cartridges are available makes it easier to make an informed buying decision.
OEM Ink Cartridges
OEM ink cartridges are manufactured by the company that made the printer. These ink cartridges tend to be of superior quality and are guaranteed to fit the model of printer for which they were designed. They yield the highest print quality with the lowest failure rate. However, this comes at a cost; OEM cartridges tend to be expensive. Those who value lasting, precision results should consider OEM cartridges.
Compatible Third Party Ink Cartridges
Compatible ink cartridges are made by third parties instead of OEMs and are brand new when sold. These cartridges are often much cheaper than OEM units and are designed to fit a range of printers. However, some OEMs patent their print cartridge designs, making it impossible to find exact replicas. This means that the third party ink cartridge may not fit as well as the OEM cartridge. In addition, the print quality yielded by third party units is not always as high as that of OEM units. If crisp quality, print accuracy, and durability are not essential, then third party models are an excellent way to save on printing costs. For example, where the printer is used for rough drafts or items that are discarded. Alternatively, research the brands available to find the best quality.
Remanufactured, Refurbished, and Refilled Ink Cartridges
Remanufactured or refurbished cartridges are old ink cartridges that have been reconditioned and refilled. Discarded or empty cartridges are taken to the OEM or a third party who open them and replace any defective or broken parts before refilling them. Although these cartridges are less expensive than new OEM models, the quality may vary. Refilled ink cartridges may not have been reconditioned and have usually simply been filled with new ink. These cartridges may be messy and, as with remanufactured cartridges, the quality varies.
Storing and Replacing Ink Cartridges
Ink cartridges should be stored in their sealed packaging and away from extreme cold or heat and direct sunlight. This keeps OEM and refurbished cartridges in good condition for up to 24 months. Replace the cartridges before they run out as using a printer with a dry ink cartridge can cause damage. If the printheads are part of the cartridge, avoid touching the circuits when installing it. Always follow the manufacturer's instructions where installing or removing ink cartridges for the best performance and to avoid damaging the printer.
How to Buy Ink Cartridges on eBay
To find ink cartridges on eBay, type a phrase, such as "HP colour ink cartridges" into the search field, which is located on every page, to see the items available from eBay sellers. Refine your search by selecting the most suitable category and item characteristics from the options displayed. If you would like to have more control over your search, use the advanced search option.
Before You Buy on eBay
Before buying on eBay, learn about the item, the buying process, and the seller. All of the information that you need can be accessed via the item listing page by clicking on an individual product. Check here for the full item description, buying options, the seller's accepted payment methods, postage and packaging options and costs, and the seller's feedback information. If you would like to know more about a listing, click on the "Ask a question" link to get in touch with the seller.
Take a moment to get to know the seller before you buy. Click on the number next to the seller's username to see what other buyers think about his or her products and customer service. Use this information to form your own opinion before committing to a purchase. Detailed seller ratings provide additional information about aspects such as the seller's communication and the accuracy of the item description in the original listing.
Conclusion
Although owning a printer for the home or a business use saves time and money, print consumables can become expensive. In addition, some types of ink cartridges are better for particular types of printing than others. Inkjet printers use ink cartridges, while laser printers use toner cartridges. Pigment-based inks deliver higher quality prints that last longer and are generally used in OEM cartridges. OEM cartridges are best for those who are looking for performance and reliability. These cartridges are designed to work with specific printers or printer brands and tend to be of high quality. The printing is crisper and clearer.
Remanufactured cartridges vary in quality. They may not yield the same high quality prints as OEM units. However, they are cheaper and can be used to print drafts or hard copies of records that are to be kept on file for business reasons. Refilled cartridges are another inexpensive option where print quality varies. Cartridge refill kits are available that allow users to refill their own used cartridges. One of the disadvantages of this process is that it can be quite messy and it is not guaranteed to work.
To keep ink cartridges at their best, store them properly and do not damage printheads when installing them. eBay sellers offer a range of types and colours of ink cartridges at competitive prices, making it easy to find the right cartridge for every printing requirement.